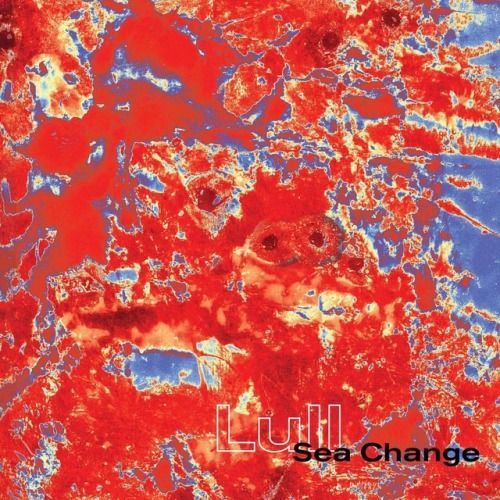 https://itunes.apple.com/us/album/sea-change-ep/id1291140220
The concept of an EP and an LP can be lost on some people. I've heard eight song EPs that barely last for a half an hour and have also experienced "singles" which have been two songs that have gone on for much longer. I feel like in a lot of ways the idea of having a "single", "EP", "LP" is outdated, but when you have a three and a half minute song and want to present it as a single, why not. The thing with Lull is, these four songs on "Sea Change" might seem like an EP on paper but when you actually listen to them they have all of the bragging rights of an LP and it's not like they're ten minutes long either.
Right away, I have to throw out influences of Hum and Smashing Pumpkins. Every time I see anything about Lull it seems to note that they're like Slowdrive and Smashing Pumpkins, but yeah, I can hear it. The songs have a big distortion factor to them: like the way noise can have HNW, I feel like Lull just generates walls of distortion here. It's definitely heavy.
Even though I've already compared it with bands from the 1990's (And we can add Wheatus to that list) I feel like Lull does have that same quality as a band I would have heard back then, listened to one song, bought the full CD or cassette and then fell in love with the entire album. I really need a more concise name for this, but yes, it's everything about that "alternative rock" phase I think we all went through that I love with a bit of a modern sense as well.
One of the more contemporary bands (but still older albums) I can compare this with is The Beautitful Mistake. I really miss them. Lull has this way of going from dreamy bliss into heavily distorted chords and the way they make it seem so simple should serve as an example for every other band out there trying to do the same. The guitar work is just completely on point and it'd be a crime not to mention it. Overall it can be music over vocals, but still, this is one of those albums that if you get a chance to hear it because you see the shoegaze references, you will not be disappointed in the least.