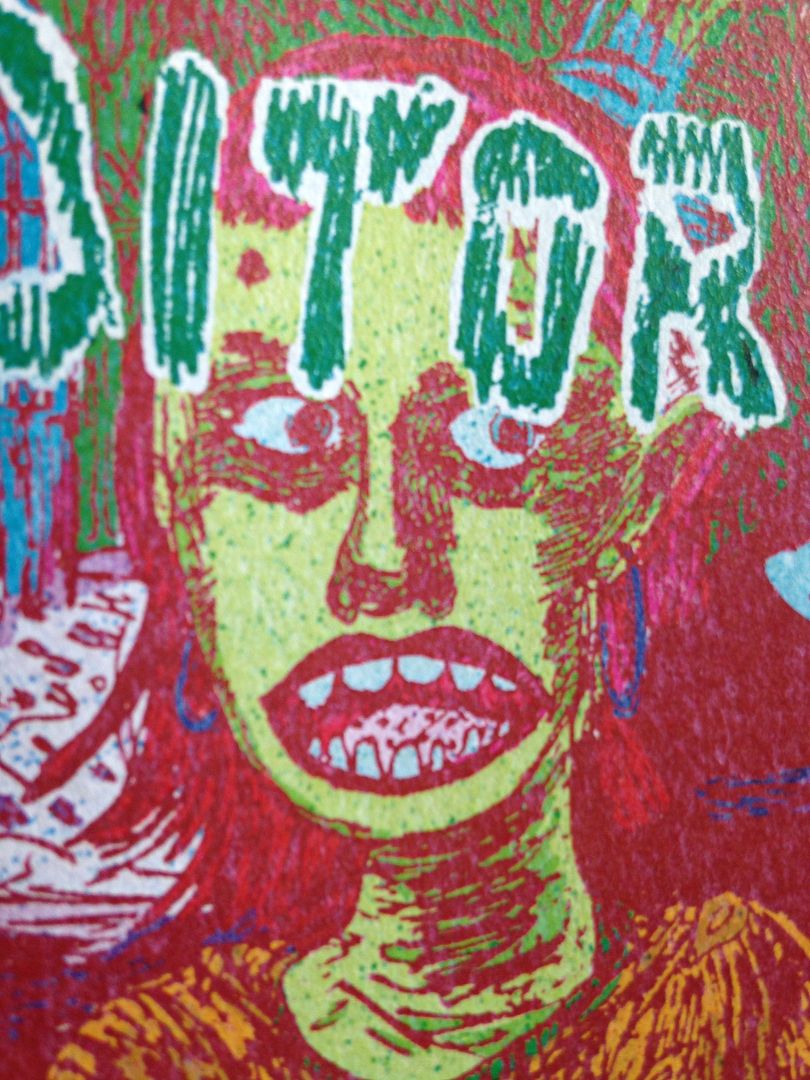 First and foremost, I thought that this was an artist I previously reviewed on Arachnidiscs but that name was only slightly different so, yeah, apparently this is not someone I've heard before despite my thinking that. What you have to see right away about this cassette is that on the Kerchow Bandcamp it is split only into Side A and Side B-- no songs. It's like an old fashioned hip-hop cassette in that way and I love it.
What happens within these sides is the real story and as such I'm going to tell you a little story about my many tape decks. So I was cleaning in my bedroom the first time I listened to this cassette. I put it on- I thought on Side A only- and then I went to do dishes and clean the kitchen and must have flipped it to Side B. I then took it out of my stereo and put in my portable cassette player to listen to it in another room and I saw that there was still something left on the side it was on. I thought it was odd because I thought I had finished Side A and was going to start at the beginning of Side B. So, yes, my first time listening to this, I was a bit of all over the place.
This cassette has beats. It has those beeps that you hear when some rapper shows up in a Cadillac and I always trace it back to Dr. Dre or Snoop Dogg. It has that hip-hop appeal to it, but there is also singing. One song is female vocals over a piano. I called this one R&Beats right away and I was not wrong. Parts of this could be from that movie "Hustle & Flow", while other parts take on different sounds, but it does have that feel of an old school rap cassette that you'd sell out of your trunk. This also might be what Frank Ocean is like but I feel like I'm too far in now to find out.
There is this one song on here, it starts out kind of mellow with singing. It reminds me of Milky Chance. It has that chill vibe to it. But then it turns into this distortion where it's not quite Weezer but it's something along those lines. So the journey this cassette takes you on really is a special one. It's something you should listen to in terms of sides and not songs and that applies whether you are a friend or a lover.
$5 // Edition of 40 //
https://kerchowrecords.bandcamp.com/album/midnight-cultures