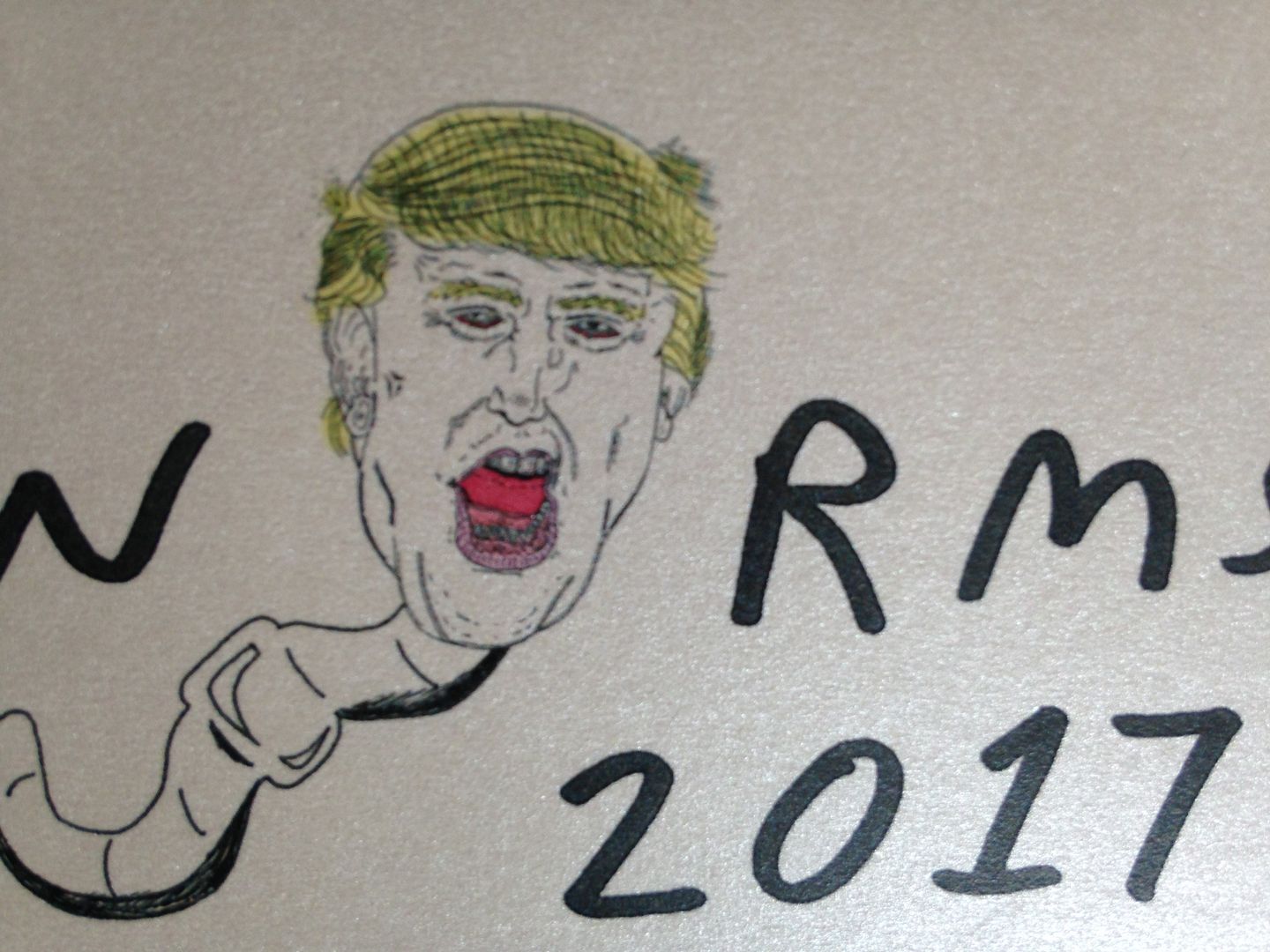 This Wirms cassette is called "Make America Squirm Again", and as you can probably tell by the cover art it is a take on the slogan by The Trumper. I'm not quite sure how I want to feel about such things, as this is my first time- oddly enough- really encountering such a thing. I mean, back in the days of George W Bush there were tons of punk rock compilations against him and his views. At that time, it felt like searching for "anti-W" would have been a subgenre on Bandcamp.
They say though that those who do not learn from their history are doomed to repeat it. Perhaps this title will serve as a nice reminder one day as to why people with no political experience should be allowed in office. In any case, since I'm not going to get too political here, I must say that I do enjoy the music of Wirms. I have this rather specific set of influences I always turn to when it comes to punk rock and it always feels like it goes back to the songs I first heard.
As a sort of rock-a-billy version of punk rock, Wirms has influences of New Bomb Turks and The Cramps. The funny thing is, both of their songs that jump right out at me in terms of "It sounds like this song!" are "Jukebox Lean" and "Haulass Hyena", respectively, which are both found on Punk-O-Rama Volume 2. Instead of feeling nostalgic right now I'll just mention that, yes, I've probably heard other songs between then and now but these were likely the first and that's why I always seem to go back to them.
Through starts and stops, this also has that feeling of punk 'n' roll. It gets louder and faster but then can also channel some of that rock-punk aspect of a band such as The Break. It's this combination of punk, hardcore and rock music. I'd like to be able to say it's 60% punk, 30% rock and 10% hardcore but those percentages kind of shift around during each song. (Sometimes it's a little bit more hardcore, sometimes it's a little bit more rock) But overall, this is just loud and wild so, yeah, you should be playing it at maximum volume.
$5 // Edition of 100 //
https://kerchowrecords.bandcamp.com/album/wirms-2017-make-america-squirm-again