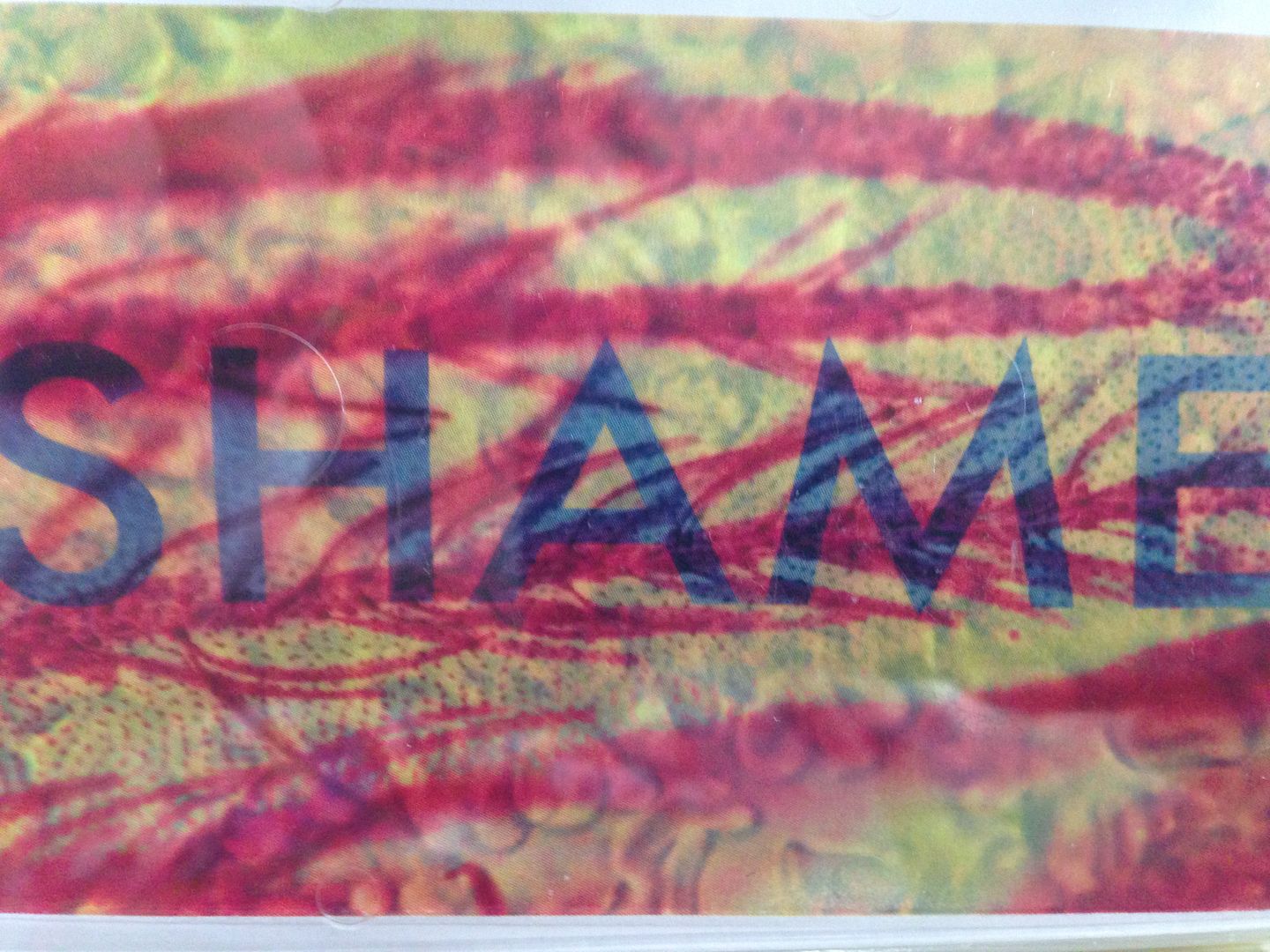 [$7 // Edition of 50 //
https://terrancebarrett.bandcamp.com/album/shame
]
Right away I enjoy this cassette because it comes with a post card. I'm into post cards now but I'm not sure whether or not to send this to someone or keep it for myself. Sometimes I feel like the best post cards are the ones you send- and in that sense the post cards must sort of be sent free to be truly appreciated- but then I also think about the ones I've received, especially the ones I've held onto all these years (Yes, I still have post cards which were sent to me in the 1980's and 1990's)
With pianos come words spoken, in a form of poetry, about the title of this cassette- "SHAME"- and the things which the author feels ashamed for and by. I feel like I'm one of those people who thinks they are brutally honest and thus doesn't feel the shame or anything but deep down inside I really do. I think of shame best described by the line in a song by I Kill Giants: "To everybody that I love today: I want to feel ashamed". That goes through my mind a lot for sure.
As this music becomes dark and somewhat trippy, it can also bring out elements of video games. After that first song it becomes instrumental for the most part though there is one other song with singing on it which reminds me of Illegal Wiretaps. It's synth based at times like Dana Fowler And The while also having space whirr twangs and ultimately into a dreamier, FNL type of feel by the time the synth ends on Side A.
Instrumental rock with cymbals bring about distorted transmissions and electronic tones. Side B is strictly instrumental with some 1980's synth fun and an emphasis on the drums before wavy synth brings us to an end. I find myself typing "synth" a lot during this, but there is also this sense of... I'm not entirely sure if all of the "synth" I hear is actually "synth" because at times I feel like it can be coming from a drum machine or even some form of electronic bass I have used in Garage Band before.
Overall this could be "no wave", if you're into that sort of genre defining thing, and I think it's not really as sad as it might sound, but at the same time if you're listening to a cassette called "SHAME" you can't really expect it to be upbeat-- even though this has more of an upbeat quality to it than you could ever expect. I'd say listen to this one no matter your mindset simply for the musical aspects of it but then also because it might help you with your current mood or see somone else's point of view.