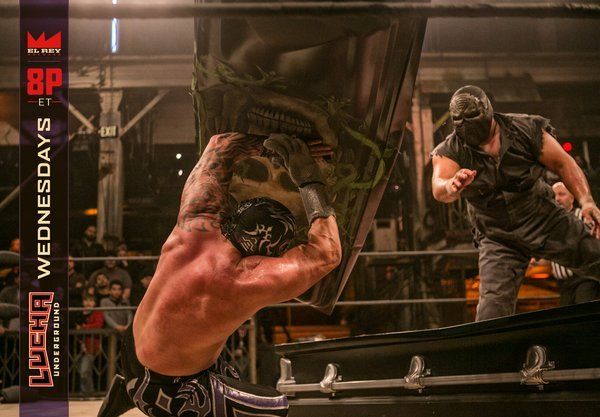 After ROH's Global Wars PPV we watched WWE Raw. It opened with Chris Jericho talking about how he destroyed Dean Ambrose, which lead to Big Cass coming out and a match booked for the main event. I wondered out loud what is going to happen when Enzo Amore comes back and Big Cass is WWE Champion as this could lead to a solid singles run for him. I also like how both Stephanie and Shane McMahon are in a united front right now, as if Vince McMahon put them both in charge hoping to see chaos and anarchy and it's quite the opposite.
Stephanie and Shane agreed on a Triple Threat match at Extreme Rules for the IC Title, which left The Miz upset, and this lead to Sami Zayn poking his head in and saying the fans want to see him as the IC Champion. Actually, Sami, this fan wants to see you go through many, many tables at the hands of Kevin Owens. Anyway, it was agreed that if Sami Zayn could defeat The Miz tonight in a match then he'd go on to Extreme Rules as part of a Fatal Fourway. Please just let the Fatal Fourway be elimination style.
According to WWE.com, the Hulu 90 replay of Raw means we missed both Baron Corbin defeating Dolph Ziggler and R-Truth defeating Fandango. Oh well. Paige, however, did defeat Charlotte, which was a match they showed us and I'm glad because they usually cut out the women matches. Ric Flair was banned from ringside and it was certainly nice to see Paige on WWE TV again and also to listen to Natalya on commentary. She certainly knows how to put JBL in his place.
Sami Zayn actually won a match and it wasn't the big win he needed, but he did defeat The Miz to put himself into the IC Title match at Extreme Rules. In some ways you have to wonder when stipulations like this are proposed whether or not they'd bring them up if it wasn't going to happen. I mean, you don't see Bo Dallas coming in and asking for it to be a Six Pack Challenge and to include Curtis Axel and himself in the match because it's not going to happen. But the mere fact that Sami Zayn won the match right here makes me believe he will not be winning it when Extreme Rules comes around. This is his win for the month.
Thanks to the 90 minute Hulu replay we missed Dana Brooke make her Raw debut and help Emma attack Becky Lynch. Too bad, so sad. We also missed Sin Cara defeat Rusev but they showed us the rest of the show for some reason.
As expected, Roman Reigns & The Usos vs. The Club ended in a DQ but notice how AJ Styles still got his own entrance from Gallows & Anderson while The Usos came out with Roman Reigns to his music. Curious to say the least.
I realize that I said earlier Sami Zayn would have never had his stipulation in place if he was going to lose his match but then Zack Ryder was given the chance to replace Kevin Owens in the Fatal Fourway at Extreme Rules by defeating him one on one. If it was a matter of Ryder defeating Owens to simply be added to the match then maybe, but to replace Kevin Owens? Nah, Ryder isn't going to win that one. It was fun seeing Kevin Owens beat him up though.
With the Tag Team Tournament to crown the No. 1 Contenders and Enzo's injury it has felt like New Day hasn't really had a match since WM32. I kind of like that they're around and cutting promos but not having matches as it makes their match at Extreme Rules with The Vaudevillains feel bigger, more important. We certainly didn't need to see New Day lose to The Dudleys tonight, that's for sure, but it does add some chaos to the tag team division as The Dudleys now have a non-title win over the champs.
Big Cass was in the ring, set for his match with Chris Jericho when Dean Ambrose came out and attacked Jericho. Chris Jericho yelled "You destroyed my $15,000 jacket you stupid idiot!" so many times while Dean Ambrose just stood there I was waiting for Jericho to say, "Are we done? Are we off the air now or should I say it again?" It got to that point of being uncomfortable because it felt like they were stalling so someone could jump Dean Ambrose from behind and, well, that didn't happen so it's just another boring end to an otherwise mediocre show. Thus is the story of Raw. But at least we have some entertaining spots unlike other shows we watch.
Even though there are seemingly not enough hours in the day (and oh so much wrestling to watch) we decided to catch up with Impact Wrestling anyway. We opened with Lashley attacking Drew Galloway inside a cage like MMA and though Drew Galloway is the good guy in all of this and Lashley is the heel, it's hard for me to think of it that way because we're watching this after seeing EVOLVE 61 and now I can only think of Drew Galloway as a bad guy.
Mike Bennett opens the show in the ring cutting a promo and saying he is God. I expect to see him tapping out to Samoa Joe in NXT sooner than later. But really, how well did walk around saying "I AM GOD" work out for Eric Young? Why is Mike Bennett stealing it now? I think these are new tapings and so EY is gone, but why would Mike Bennett want to steal the gimmick of someone who was never really that good to begin with? Jeff Hardy pulled a heel move in the ring and attacked Bennett from behind. Odd. Bennett said the match would start right then and so it did.
The Jeff Hardy-Mike Bennett match broke down when Lashley came out and demanded a title shot against Drew Galloway. Dixie Carter came out and said she wouldn't give him a title shot but would put him in a number one contender's match against Jeff Hardy and Mike Bennett to main event the show tonight. Well, Bennett is coming off of a big win over EC3, Lashley over Angle and Jeff Hardy over Matt Hardy so this only makes sense.
Backstage, Abyss is shown with Decay taking off his mask. He debuts in the ring with face paint instead of a mask. James Storm comes down and says they may have run off Beer Money but he still has fight left him in. James Storms refers to himself as "James mother-f'n Storm" not once but twice and it always bothers me when people feel the need to swear but then have to censor their swearing. In any case, James Storm then went on to lose a match to Abyss and you can only imagine that James Storm is wishing he hadn't signed a new deal with TNA because this is just a pathetic use of him.
Up next, Maria asks Jade to basically lay down and give the KO Title to her. At this point in the day for TNA, Jade might as well. WWE might be impressed by it. But Jade refuses to back down to Maria or anyone, so Maria introduces an opponent for Jade and she is called "Sienna". However, "Sienna" is the former Allysin Kay (aka AK-47) and while I understand that The Pope didn't do commentary for the Knockouts Knockdown 2016 PPV, Josh Mathews looks like an even bigger idiot by not recognizing her as Allysin Kay. Additionally, people complain about WWE changing names and not letting wrestlers be who they were before they joined WWE, but what is this shit? Why can't Allysin Kay just be herself? Not digging the Sienna name, but she got in a good beating on Jade and I look forward to these two having a match for the title.
JB has a sit down interview set up for EC3, but Mike Bennett crashes it since EC3 didn't show up. Sure, Mike Bennett is allowed to say "new news" but Josh Mathews can't say "mist missed". Whatever.
The next match was for the King of the Mountain Championship and it's not like these matches are particularly confusing or hard to follow in the rules, but I just can't understand why someone thought this was a good idea. Basically, the title hangs above the ring like in a ladder match and the only way you can climb to try and pull it down is by scoring a pinfall or submission. And, additionally, the person who is pinned or submitted goes into a penalty box for sixty seconds after taking the fall. But there are always more than two people in the match so you still have to fend off others not in the penalty box. This match had Bram defending against Eddie Edwards, Andrew Everett, Jesse Godderz for some reason and Eli Drake. I actually had to look up this match to make sure only five guys were in it. Somehow Bram won but as you'd expect it was an overbooked mess. Why not create a title where people can go, you know, one on one? Eli Drake teased cashing in his briefcase so it looks like we have Bram vs. Eli Drake to look forward to now.
Mike Bennett comes out with Maria for the main event and EC3 comes out and cuts a promo on him. EC3 says that if Mike Bennett is God then EC3 is The Devil. I like that EC3 can play the same character in TNA and EVOLVE. EC3 has to be one of the best things going in all of professional wrestling right now. As EC3 leaves the ring, Lashley and then Jeff Hardy make their way out. Special guest referee/TNA Champion Drew Galloway comes out last.
As everyone thought it would, the main event ended with Lashley winning and becoming number one contender to Drew Galloway and the TNA World Title. Big surprise there. The Decay came out and attacked Jeff Hardy and I'm all for Decay vs. Jeff Hardy somehow (Since Matt Hardy has a beard now and looks crazy) but if this leads to Jeff Hardy teaming with James Storm I'm out. I haven't read spoilers, but when TNA actually has a PPV soon they really shouldn't waste a spot with a tag team of Jeff Hardy and James Storm.
So, overall, not a terrible edition of Impact but not the best either.
Following some PPVs and special events we went from Impact to Impact. This week's show opened up with Jeff Hardy calling out Decay who said they were paid to take out Jeff Hardy but whoever paid them will reveal themselves when the time is right. My money is on Matt Hardy. James Storm comes out and says he's owed a tag team title rematch and he wants Jeff as his partner. Abyss says that last week they were paid to take out Jeff Hardy but this week they will take out Jeff and James Storm for free. Yes, really. Abyss just implied that TNA talent is not paid. I'll let you do with that one what you will. Jeff calls Decay the weathermen and says a Charismatic Storm is brewing and that has got to be even dumber than the Boozer Cruiser. Given Jeff Hardy's history of substance abuse is putting him with the resident drunk really such a good idea? And how do you sell this to James Storm? I mean, at least Davey Richards is injured and he didn't get bored and leave the company. Couldn't James Storm have teamed with Eddie Edwards? That's a team I would have rather seen *but* I'm only sticking with TNA for now because this match doesn't waste a spot when they have an actual PPV. And does anyone know what happened to Jimmy Havoc? Why isn't he in Decay any more? Serious answers only please. Willow came out and distracted Jeff Hardy, who took the loss. Good job picking a partner once again, James Storm! And once again, I will say that the person under the Willow mask must be... Matt Hardy. Duh.
More highlights are shown from last week because this might be the first episode of Impact you decide to watch after taking a long break, right? Nah, this isn't the time to come back. If you're not watching Impact every week right now, trust me, you're not really missing much. Drew Galloway cuts a promo backstage on this edition of Impact Talking. And now Jeff Hardy is backstage crying about him being Willow. Kayfabe, Jeffy, kayfabe!! Jeff vows to reveal Willow's face tonight.
Mike Bennett and Maria are at a Smashing Pumpkins/Liz Phair concert in Boston. Yes, really. I love the Smashing Pumpkins but this just makes me so sad for Billy Corgan. He deserves so much better than this. Unless, of course, it leads to Slammiversary 2016: Billy Corgan vs. Eddie Vedder inside a STEEL CAGE!!
Drew Galloway comes out to the ring and I'm still convinced he's a mega-heel via EVOLVE 61 and now he's going to talk like a good guy. I feel like I might not be able to watch TNA and EVOLVE any more and I have to pick just one and, well, TNA, you don't have Marty Scurll. Galloway calls out Lashley because the only thing better than actually wrestling is talking about wrestling. Galloway calls Lashley a ghost- was that racist?- and says some other stuff that's been said before. Drew Galloway says he wants to fight tonight and Lashley says no, but they will fight next week. Makes sense, he wants a grand stage and tonight isn't a grand stage but next week somehow will be. Eli Drake comes out and says he will hold every title in TNA and he basically asks Galloway for a fight and they go at it.
Eli Drake vs. Drew Galloway happens and it becomes a TNA World Title match. Okay, so let me get this straight. Last week, Lashley- who beat Kurt Angle and sent him out of TNA- wanted a title shot and he had to earn it against Jeff Hardy and Mike Bennett, which we've seen recapped all too much already. But now Eli Drake can just waltz into a title match after what-- losing to Grado? This makes little to no sense from the standpoint of the viewer, but luckily TNA doesn't have to worry about that because they don't have many viewers left. Of course Eli Drake lost this match but it gave Lashley the chance to come out after the match and attack Galloway.
EC3 comes out and calls out Mike Bennett. EC3 says that he told Bennett to go on and win the TNA Title but since he lost last week he feels like he should face him again and it feels like a valid concern for a match. Bennett says EC3 will have to face his demons and it starts tonight inside a steel cage with a mystery opponent. So, basically, a sort of gauntlet series of matches for EC3 of former opponents he has had trouble with. Tyrus, Rockstar Spud, The Hardys, these are just a few of the options I can think of, though we might even see Eli Drake at some point as well.
Jade defended the KO Title against Gail Kim and it ended in DQ when Sienna threw Jade into the steel steps. Gail Kim tried to take out Sienna but Sienna got the best of both of these women. It's funny that Josh Mathews pointed out that this was the third title match of the night because a) I feel like we don't have an advertised main event, b) there have only been three matches in total so far, and c) I understand that James Storm cashed in his rematch clause and Maria set up this match but there is still no reasoning behind why Eli Drake deserved a World Title shot.
Al Snow cuts a promo in what he says is his wrestling school. Al Snow says that guys like Grado have the dream but they need to do anything to become wrestlers. Al Snow says professional wrestling has gone to hell everywhere else. Apparently TNA has set the standard for talking instead of wrestling and Al Snow is mad that everyone other than TNA doesn't waste so much time talking. Anyway, he mentions Donald Trump and I jsut completely tune out because I got an email. After EC3 is ready to raise the cage backstage, Al Snow comes out for a match with Shera, which is what he should just go by now for convenience. Al Snow uses everything he can from the 1980's wrestling playbook to try and beat some "dues" into Shera or whatever the heck is going on here. Grado came back looking fine after Al Snow supposedly "broke his arm" less than a month ago. Not even a brace. Grado helps Shera to win and Al Snow is so upset he's going to go out and find people so horrible that even WWE couldn't turn them into stars! (Yes, I had to read that spoiler some weeks back to see if it was indeed real or not because I didn't believe it)
Jeff Hardy appears to have found Willow but then another Willow appears and two Willows begin to attack Jeff Hardy. Now there are three Willows and even though they don't reveal their identities I still say all three are Matt Hardy. Okay, maybe it was Matt Hardy the first time and this time it was The Decay, but I don't know. I could watch Jeff Hardy get beat up by Willows every week though. That was fun.
Apparently, EC3's Road to Redemption is the main event as the six sides of steel come down on the ring. Mike Bennett said we needed to think back to the last six sides of steel when his head was slammed by the cage door and at this point we all know it's going to be Rockstar Spud but Bennett is just dragging it out like the boring turd that he is. Rockstar Spud comes out to a Smashing Pumpkins song and someone in TNA really wishes it was still 1995. I'm not sure how many times we've seen EC3 vs. Spud since they broke up- maybe only once- but this match was so standard and EC3 is so much better than this. Of course EC3 won and is on his way to his next opponent to overcome so he can face Mike Bennett again, defeat him and then have the mandatory rubber match. I just wonder if these new releases from WWE is giving Al Snow any ideas of who to bring into his stable next.
Aside from the four matches on NXT this week, we were told that Austin Aries would find a mystery opponent and face Blake & Murphy next week- as Blake & Murphy barged into William Regal's office while Austin Aries was talking to them. The idea of who Austin Aries partner could be is of great interest to me, but I assume it'd be someone already on the NXT roster. Bayley will also face Nia Jax next week, as Jax intimidated Bayley when Bayley was being asked about when she'd ask Asuka for her rematch. (Bayley is scared)
Finn Balor opened the show saying his matches with Samoa Joe could have gone either way. He won one, Joe won one, whatever, you know. Elias Samson makes his entrance and Finn Balor literally looks the way they entire WWE Universe feels when they see Samson and hear his terrible music. Elias Samson doesn't get heel heat- he gets go away heat. Balor chases Samson off and then throws his guitar at him, which Samson somehow manages to catch.
In the first match of NXT, American Alpha defeated the team of Corey Hollis & John Skyler- who look like they could be a tag team- in a non-title match. Just a reminder that American Alpha is still on the NXT roster and still tag champs. The Revival came out to watch and it looks like they'll be getting their rematch soon enough as well.
Shinsuke Nakamura defeated Alex Riley in the second match of the night and this just showed how much of a joke Riley is. He's since been released by WWE, so I hope this is his last match and we never have to see him again, but why do they keep picking such terrible opponents for Nakamura? Sami Zayn had a great match, best in WWE in a long time, with Nakamura, but you knew Zayn was going to lose because it's what he does. Now Alex Riley and Elias Samson lose to Nakamura also? I kind of liked the Nakamura match with Tye Dillinger though. But why not let Nakamura fight someone with a more established gimmick? Ah well. Nakamura wrestled like he knew Riley was going to be fired and if I never see Alex Riley wrestle again it will be too soon.
The third match of the night saw Alexa Bliss defeat Rachael Ellering. Wouldn't it be quite the shocker if Charlotte lost the WWE Women's Championship (at, let's say, Summerslam to Sasha Banks) only to return to NXT to join forces with Rachael Ellering and Tessa Blanchard? Think of these second generation women facing off against the team of Bayley, Asuka and Nia Jax. NXT could take us there this summer and I think Charlotte forming a stable of other second generation women with her would benefit her greatly.
Finn Balor defeated Elias Samson in the main event and I realize that Alex Riley was actually released from his contract and Elias Samson was not, but something needs to change with Samson. When you look at wrestlers- not just from other promotions who have come to WWE, but in general- you look at names like Finn Balor, Samoa Joe, Austin Aries, Shinsuke Nakamura, The Revival, American Alpha, Apollo Crews... These are the stars of the future and what do they have in common? They're not really *characters* (Though Finn is to an extent) as much as they are known for their in ring styles. I'm not saying that NXT should be without gimmicks because we have No Way Jose and he works for me on some level, but this is just not working. How long do you let this go on- how much damage do you let Elias Samson endure to his career before you change his character? It's going to soon be the difference between this guy being taken off of television for a few weeks or months to be revamped and him being outright released from his contract. WWE needs to do something soon though because everything that is working and connecting with Finn Balor is the opposite for Elias Samson.
Following NXT we watched two episodes of Lucha Underground so as to catch up with that. The show opened with Dario Cueto and Catrina booking a Grave Consequences match between their two wrestlers for next week and Cueto says why not put out four coffins. I don't get it though, if there are two wrestlers and each of them have a manager, then that's four people in total. So does the fourth person put themself in a coffin??
Match One: Marty The Moth vs. The Mack
This was an interesting match and it was for a Gift of the Gods Medallion, as Matt Striker informed us that every match tonight would be. I can only really remember these two fighting each other since being in Lucha Underground though I know The Mack did something last season probably. The match was all right and The Mack won.
Catrina talks to King Cuerno while Dario Cueto is in his office talking to Sexy Starr. Okay. Cueto says he has booked Sexy Starr in a "No Mas" match with Mariposa but he tells her that when Mariposa says "No Mas", Sexy Starr cannot let go and must continue to punish her. Starr says she understands and that was rather strange.
Match Two: Sinestro De La Muerte vs. King Cuerno
I feel like I haven't seen Sinestro De La Muerte before but it's possible he is simply one of the Disciples of Death. He has that cool looking skull on his mask, so probably. And yeah, Matt Striker confirms Sinestro is usually in trios matches. And somehow, Sinestro wins. My how the mighty have fallen in King Cuerno.
Chavo Guerrero Jr. wants to know why he doesn't have a match for a Medallion tonight and Dario Cueto says he gave him a title shot and he's been in Aztec Warfare twice but he's not won anything in Lucha Underground. Chavo says he will seize the opportunity. Looks like it's back to Mexico again for him.
Match Three: Mascarita Sagrada vs. Cage
Famous B handles ring introductions for Mascarita Sagrada because he told him before the match he had the match lined up for him against someone he wouldn't name that was willing to defend their Medallion against him. Also, based upon the recent WWE releases, look for Mascarita Sagrada vs. Swoggle and the return of El Torito soon enough. As Cage makes his entrance, Striker and Vampiro sound confused because they apparently missed the backstage segment earlier. I'll let that one slide. Of all of the Cage matches I've seen, this was not my least favorite but only because it was so short... I mean quick. Cage wins. Obvs. Post match, Chavo comes out and steals Cage's Medallion, which was probably not a good idea. Couldn't Chavo have stole it from someone he might have been able to defeat?
Match Four: Mariposa vs. Sexy Starr (No Mas Match)
Matt Striker says this is our main event, so does that mean this show is almost over already?? These two fight all over The Temple. At one point later on in the match, Vampiro says that someone is going to die. That seems a little bit harsh considering the incident which had me stop watching lucha libre for nearly a year. Marty The Moth tries to get involved and The Mack comes out to thwart his efforts. While this was a bloody, all over the place brawl you might expect from someone like Terry Funk or Ric Flair, I'm still just left not feeling that impressed by either woman in it. They're fighting like they're trying to knock the other person out as well- Last Woman Standing Match- rather than getting the other to say they quit, but what do I know about strategy in these types of matches. In the ring, Mariposa has Starr in a submission hold and the ref asks if she wants to quit. Starr replies "Fuck you!!" several times. Classy. Marty The Moth returns and so does The Mack. Starr puts Mariposa into an armbar and that finally makes Mariposa say "No Mas". That was kind of a weak way to go out, you know, after pretty much everything in the match before that was much more brutal. I don't have to like either of these two women, and I might have given Sexy Starr an extra "r" at the end of her name there, but I respect them a little bit more after that match. Though it is also worth wondering/arguing why these two women had to go through so much to earn a Medallion when the other two matches tonight (because Cage already had his) didn't have to endure nearly as much? If The Mack and Sinestro each got a Medallion for their matches (and they did) then for winning this, Sexy Star should get maybe six Medallions. Oh well. I cannot point out flawed booking when blood is shed. Onto the next week for Grave Consequences and to find out why there will be four coffins!
The 16th episode of Season Two of Lucha Underground was particularly interesting to me and this was perhaps one of the best overall shows they've had this season. In the opening contest, Joey Ryan competed for (and won) a Medallion in a match against Mr. Cisco and Cortez Castro. They had been together previously in the Trios Tournament, so I was feeling the idea of having them face each other. You know, in hindsight Chavo Guerrero Jr. should have probably stole Joey Ryan's Medallion instead of the one from Cage, huh?
The Trios Champions successfully defended their titles against the team of Ivelisse, Son of Havoc and Johnny Mundo. With Angelico still injured, it was interesting to see Mundo as a replacement and the commentators did a good job of talking up what happens if they win with Johnny- what do they tell Angelico when he is no longer hurt? Unlike other promotions and other matches, this didn't have that same factor of "Well, since they brought that up it won't happen" feel because if it was WWE and Kevin Owens was teamed with Sami Zayn for some reason you know they wouldn't win the Tag Team Titles (Though if they did, it'd be like when Stone Cold held them with HBK), but Lucha Underground is creative enough to have given this team a real shot, but alas it was not meant to be. I suppose that's what I like best about Lucha Underground and these two matches really brought it out tonight: Even though their shows are taped, I don't read spoilers and so it does make the matches feel somewhat unpredictable.
In the main event I learned that there were four coffins (Because WWE owns the copyright on the word "casket") because Mil Muertes and Baby Cuerto were going to destory them all. Mil Muertes had his mask nearly ripped off but he still fought back and this was just such a brutal brawl of a match. We've seen these two fight before- recently even- but it just didn't compare to this. This match was something that everyone who loves the violent aspect of professional wrestling should watch. It ended when Mantanza put Catrina into a coffin first, then eventually put Mil Muertes in as well. When Dario Cueto opened the coffin after the match though, Catrina was gone.
So this show lead me to ask two questions and one was about the in between pieces of this show. First off, if Mil Muertes cannot stop Mantanza (And he seemed to be the perfect guy to do it, with the feud between Catrina and Dario Cueto fueling the fire), then who can stop Mantanza? Can anyone stop Mantanza?? But to somewhat answer that question, Dario Cueto was shown meeting with the mayor (?) and was informed he had someone on the inside, though Cueto said that if he had an inside man he'd know about it, so both wondered who it was. To be fair, of all the new talent coming in recently, Joey Ryan does look the most like a "Super Trooper".
In the final scenes, the mayor guy was shown talking to someone who only appeared in the shadows of a limo. The mayor guy told this character that Dario Cueto believes his baby brother is the strongest and most powerful in all of Lucha Underground, but of course this mystery man is stronger. In a similar fashion to last season when Dario Cueto kept talking to his off-camera brother we now have a new off-camera monster who could come in and destroy Mantanza. All the while, the po-po are lingering in, waiting to make their move, while other factors come into the story at the same time. I just love how this is all coming together right now and this just felt like such a defining moment for this season with a solid main event match that would be among my favorite from Lucha Underground so far this year.
By the time we got around to watching Smack Down!, since we had so much else going on, it was Monday night. It seemed like a bit late for some reason, but the funny thing is that there are times when we'll watch Smack Down! on Monday morning, I'll write about it later that day or Tuesday morning and then LCF goes up on Tuesday. Still, Monday was a busy day that felt like Tuesday so I suppose that's why it feels later than it is as well. There really only a minimal number of things I took away from Smack Down!, as most of it was build for Extreme Rules and follow up from Raw and the such, so here are the key points.
We got to actually see Dana Brooke on Smack Down! since she was cut from the Raw replay on Hulu. Now, I've never been a fan of Dana Brooke, but she made fun of Renee Young right away, asking her if she even watched The WWE Network, and then went on to make fun of Becky Lynch as well. I'm not really a fan of Renee Young or Becky Lynch, so I'm torn between what to do here. On one hand, I really don't want to like Dana Brooke, but on the other hand I enjoy what she is saying about/to Renee Young and Becky Lynch.
In a tag team match, Goldango (Goldust and Fandango) took on The Gorgeous Truth (Tyler Breeze and R-Truth). It was fun for a little bit, but then R-Truth and Goldust wouldn't fight each other because they keep teasing being the team of Golden Truth. At this point, rather than play the fools, Tyler Breeze and Fandango began to work together to beat up both Goldust and R-Truth, which looks like it could result in a tag team match with the partners on opposite sides, but you know, something about the idea of Tyler Breeze and Fandango as a tag team does interest me. We don't yet have a Fandango figure in our collection and if buying him in a two pack with Tyler Breeze is what gets us one, then so be it.
That's it for this past week. I watched a lot of wrestling PPVs after ROH's Global Wars 2016 I'm just going to spread out how I post them. Or maybe just post them all one day as some big sort of wrestling review day. I don't know. But I'm going to try and not watch more than one or two events outside of what goes into LCF this week because last week got a bit out of hand, as you'll see in the coming reviews. We'll also likely *watch* WWE Main Event from last week I just won't likely have anything to say about it.