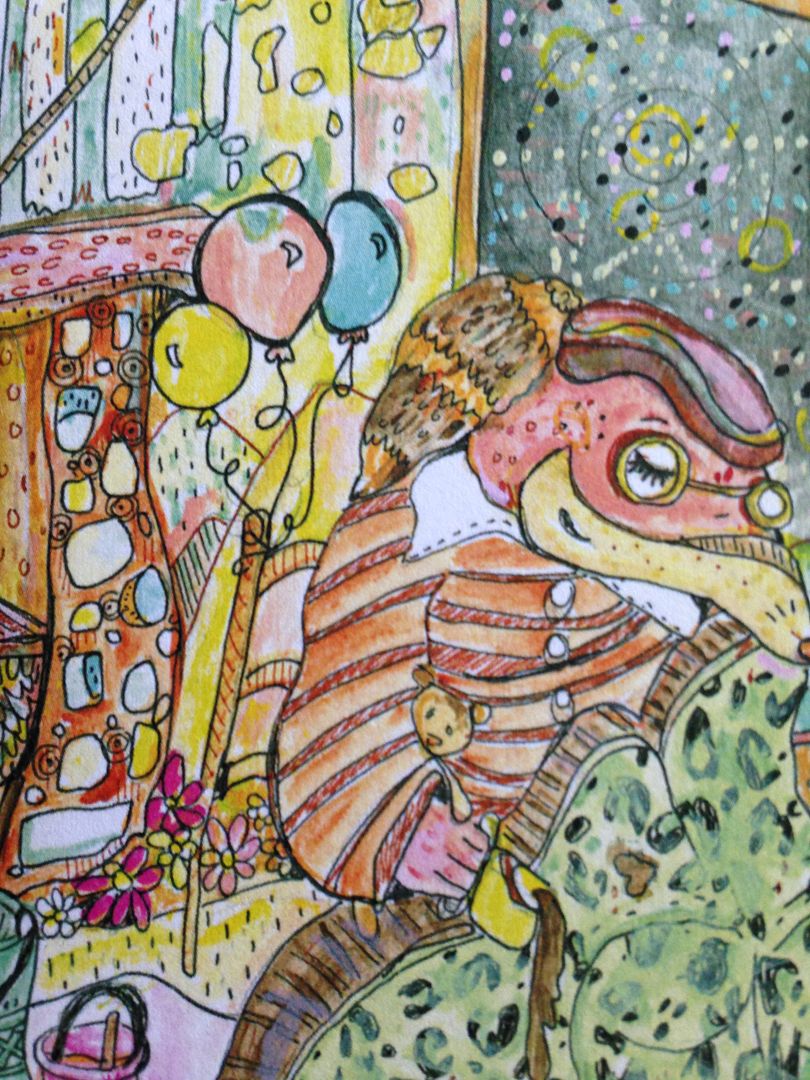 [$5 // Edition of 50 //
https://sciotorecords.bandcamp.com/album/lost-world
]
My favorite baseball player of all-time is Howard Johnson. I once ordered this set of cards which were all Howard Johnson on eBay and on accident the seller sent me the wrong set. When I messaged him and told him so, he told me to just keep the set I had and he'd send me the Hojo set I had ordered. The set that I got was for the Houston Astros' player, you guessed it, Glenn Davis. So this music right away is kind of connected with me just because I already am familiar with the name (Even if I'm pretty sure it's not the same guy) and it has that nostalgia feel for me.
Through these six songs, Glenn Davis takes us on a ride which is best summed up in the first two words I put in my notebook when taking down ideas about this cassette: psych pop. There are lasers on the first song and this clicking percussion which reminds me of horse hooves clomping but as we go on the harmonies become undeniable and it has a sort of Bobby McFarren vibe to it.
With sounds of R&B combined with Neon Trees and even a funky rhythm that can remind me of the 1960's or 1970's this cassette has something for everyone and is presented in a way which I have not heard before. At its core, it can even begin to remind me of Lou Reed somehow. There is a pleasant, soothing quality to the music though it remains rather upbeat and positive. Yet it still has that unwritten sense to it that this is the type of guy who will be your best friend but if you cross him he will fuck you up.
On "Lost World" you will hear sounds you may have heard before but you will hear them portrayed in ways which you have not heard before. Ever-pushing those musical boundaries, Glenn Davis can perhaps best be transmitted musically through his lyrics, so as to display something you might have heard before but not in the same way.
I think of the lines: "When I let my hair grow long / the difference between right and wrong / is so obvious, it's so obvious to me". The words make sense even if they are delivered in a somewhat unconventional manner and that's really the best way to think of this cassette as a whole, though it just remains pleasing to the ears. I think the best way to think of it is to stop trying to pick it apart and just enjoy it.