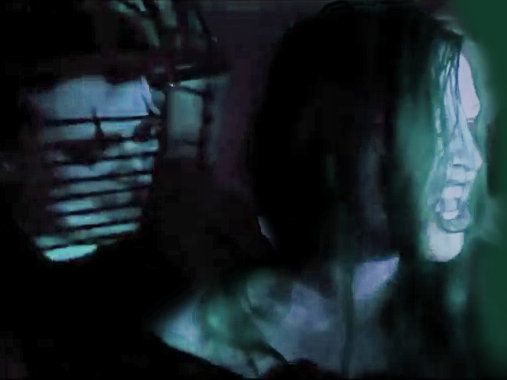 1) Being called Dark Matter Noise and having an album called "Blackwing" always has me doing a double check to make sure I'm not mixing the words together to form "Darkwing", as in Darkwing Duck. I assume this nod to Darkwing Duck was unintentional?
LOL! The album cover has a large crow in the middle of the artwork. That should bring some sort of image to your mind, and since crows are black,..
Here are a few solutions to your issue:
First, Try calling us DMN, it's easier to say. So repeat, D-M-N and then the album title Blackwing. Do this 10 times and you should be cured. If that doesn't work, then learn the lyrics to the title track Blackwing, and sing them over and over. That will cure any confusion with the color black.
I have a feeling you watched a lot of Disney growing up, and may have it stuck in a childhood memory. Thanks a lot for mentioning that. It was totally unintentional. :)
(2) What is it like being in the Seattle music scene? Are you tired yet of everyone asking you about Nirvana/grunge music?
Seattle music scene is great, although many years have passed since 1991 and the major label days.
There's a wide variety of music here, and alot of the folks here are closet industrial fans. Certainly metal and punk are alive and well!
I guess the Nirvana questions were already asked 25 years ago, and yes it was sickening, but thankfully in the past.
Kurt was murdered, in my opinion.
(3) Growing up in the 1980s and 1990s one of the dark influences I like to compare your music with is Marilyn Manson and even Nine Inch Nails. What were some of the artists growing up that you listened to and your parents perhaps did not approve of? (Though full disclosure, one of my parents did drive me to see Marilyn Manson once)
I was lucky that growing up I had no restrictions on who I listened to. My family was great that way. No body disapproved of me. Here is a short list of bands that I listened through the 80's and 90's:
Sabbath, Led Zeppelin, Poison Idea, The Cure, Souxie, Pixies, Big Black, Bowie, Black Flag, Killing Joke, Ramones, Bauhaus, SPK, Mr. Bungle, Coctaeu Twins, Throbbing Gristle, Love and Rockets, Circle Jerks, Chris and Cosey, Judas Priest, The Dwarves, Cramps, Sisters of Mercy, Depeche Mode, Tool, A Perfect Circle, Alice and Chains, Faith No More, NIN, Sepultura, Slayer, Pantera, Soundgarden.
(4) I also grew up in a time when you could "make it big" in music by "landing a record deal". By not having a record label and yet still being able to release a full length album (a sign of the times in 2016), do you feel like it has become better or worse for the state of music?
It's a lot harder now without some corporation spoon feeding in place to hold your hand and give you money and make sure you get a coke commercial, but if you can make it as a touring band you can make a good living. The sad part about the fall of the record label is that digital distribution pays almost nothing. We have just released the record, so I am sure that I will be experiencing the same thing everyone else is soon. I urge people to stream and buy directly from the DMN website.
(5) What are your thoughts on the retail chain Hot Topic?
Shopping mall style, metal and goth clothing. I think it's a corporate entity, and I would like our shirts in there if we made money.
I am honestly not sure why you would ask this, but it's a store just like Macy's but for rockers.
(6) On your Facebook page you list one of your genres as being "Post Punk". I think one of the greatest things I ever read in a bathroom stall was "Punk will never die... but you will". How do you feel about that?
Post punk doesn't imply that punk is dead to me. It's describes a genre that came after. I would definitely have to agree that Punk will never die.
Joy Division, even The Cure have been labeled post punk. There is a certain amount of psycho and psychedelic aspects to post punk. I cut with a psychedelic edge in my writing, one of the attractive elements of any style to me. Post-punk carries a certain raw and emotional influence to my music. It's in there if you listen.
(7) Are there plans for a national or world tour/world domination now?
Plans for a west coast tour are just being talked about. We will be making announcements soon, but aiming for summer or fall.
Working on funding a European tour.
(8) Final thoughts, plugs, shout outs, etc... ??
DMN sends a big thank you to Big Freak media, and special thanks to Gypsies Raised by Wolves for thier coolness.