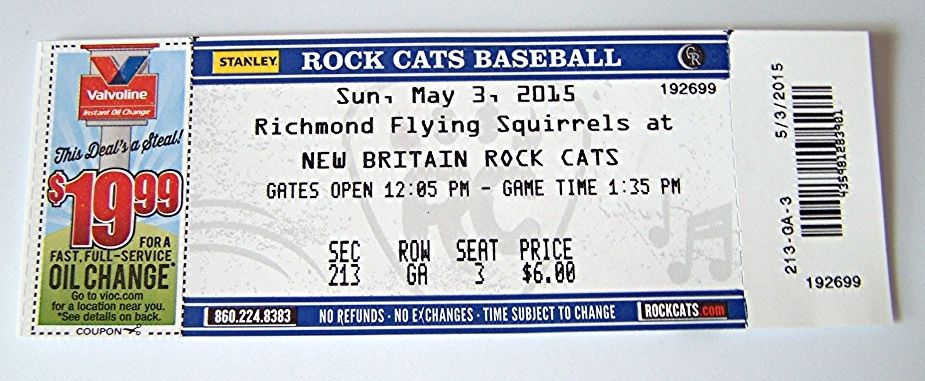 Box Score:
http://www.milb.com/gameday/index.jsp?gid=2015_05_03_ricaax_nbraax_1&mode=gameday
I attended the first Rock Cats game with my wife, son and father. This second game was just my wife, son and I. It was our first Sunday game of the season, but not the Rock Cats' first Sunday home game. This looked like it was going to be a nice day, our son really loves going to the games and seeing Rocky, and it was also Pink in the Park Day so we felt this would be a unique experience and a game which we should not miss.
The players were wearing pink uniforms and there were quite a few fans in attendence in pink as well. There were cancer survivors introduced before the start of the game and one of them had been survived for thirty-two years and I just didn't think such things were possible, so I learned something new and hopeful this day.
There was a pink baseball giveaway for the first however many females over the age of 18, which I wondered about in terms of the age limits. I understand it being for the females because in some ways it helps to get those ladies who are not baseball fans out to the park, but then I came to the conclusion that the age limit must be due to them not wanting to get into an argument about gender.
Though that is not a full confession that had the age limit not been there I would have put my son in a pink shirt and tried to pass him off as a girl. I just feel that since more fans would be wearing pink than not, they probably didn't want to constantly ask parents if their children were girls in an effort to get a free baseball. Because if you had to ask, then most of the parents would probably just say yes to get the free baseball because why not, right?
With this win, seeing the Rock Cats has become 2-0 for me and it's no coincidence because they are on a winning streak with this game that also has them with the best record in their division. I always remember the Rock Cats (as being the Twins) as being in the middle to bottom half of the rankings-- in a set of five, they'd be in either third or fourth place. Their winning ways- similar to the Mets- is really adding something extra to this season for me.
The players that so far seem to be shining are Trevor Story and Tommy Murphy, though this is also just an all around effort by the Rock Cats as a team. It's that same idea as watching the Mets though where the opposing team might make a mistake or two and they just capitalize on it. It's what seems to be helping them win games and a win is a win no matter how you get it.
After an overturned safe call at first, the Richmond manager argued with the umpire until he was ejected from the game. Yes, that is the first time that I believe I've ever seen a call overturned in the minors as well as anyone ejected from a game.
On the way into this game, before parking, we were given vouchers for five free tickets since we were wearing our seatbelts and though they cannot be used until June and beyond they will certainly be put to good use. It's also worth noting that is when I was told the team sets are expected to hit the shop so I can start trying to get some of the cards autographed.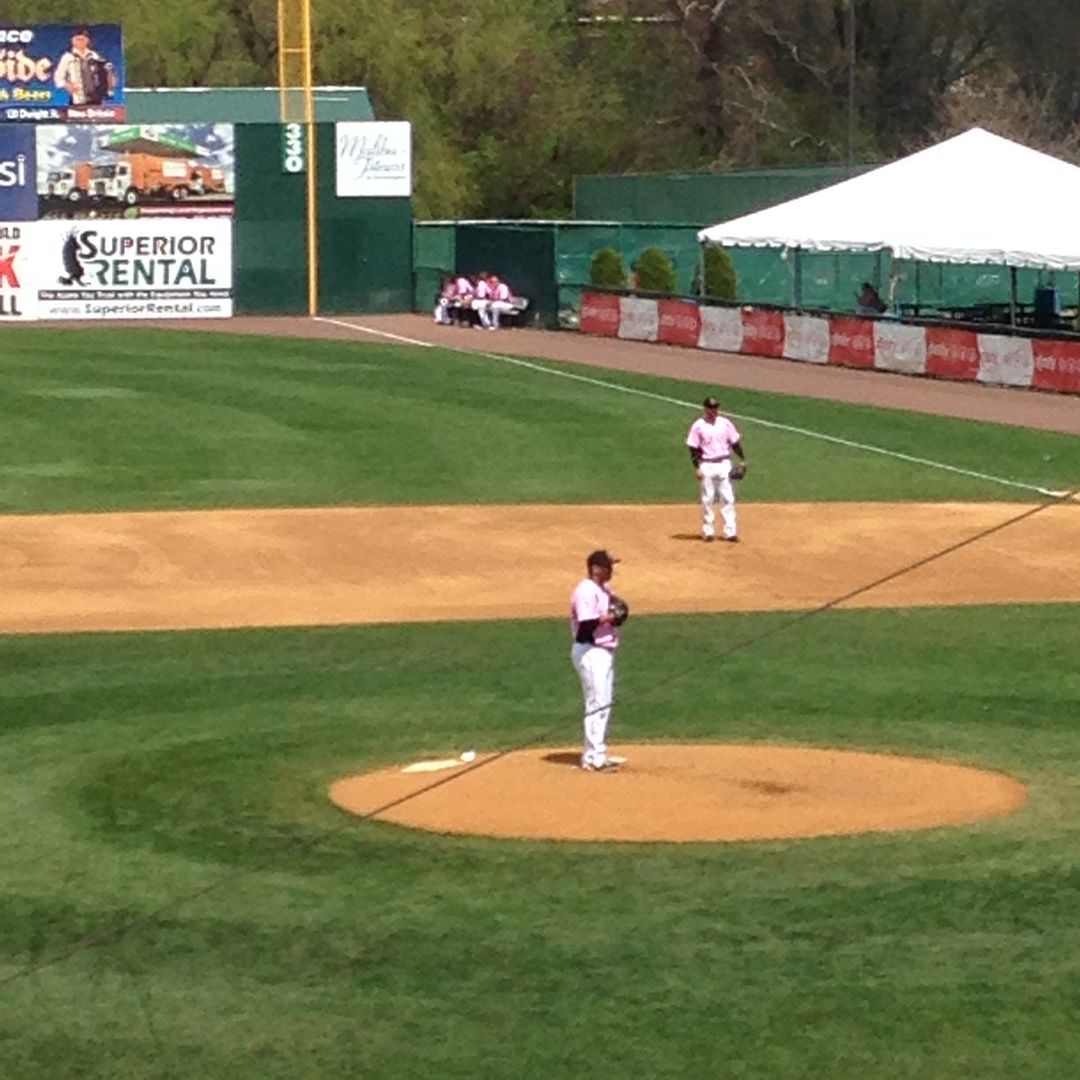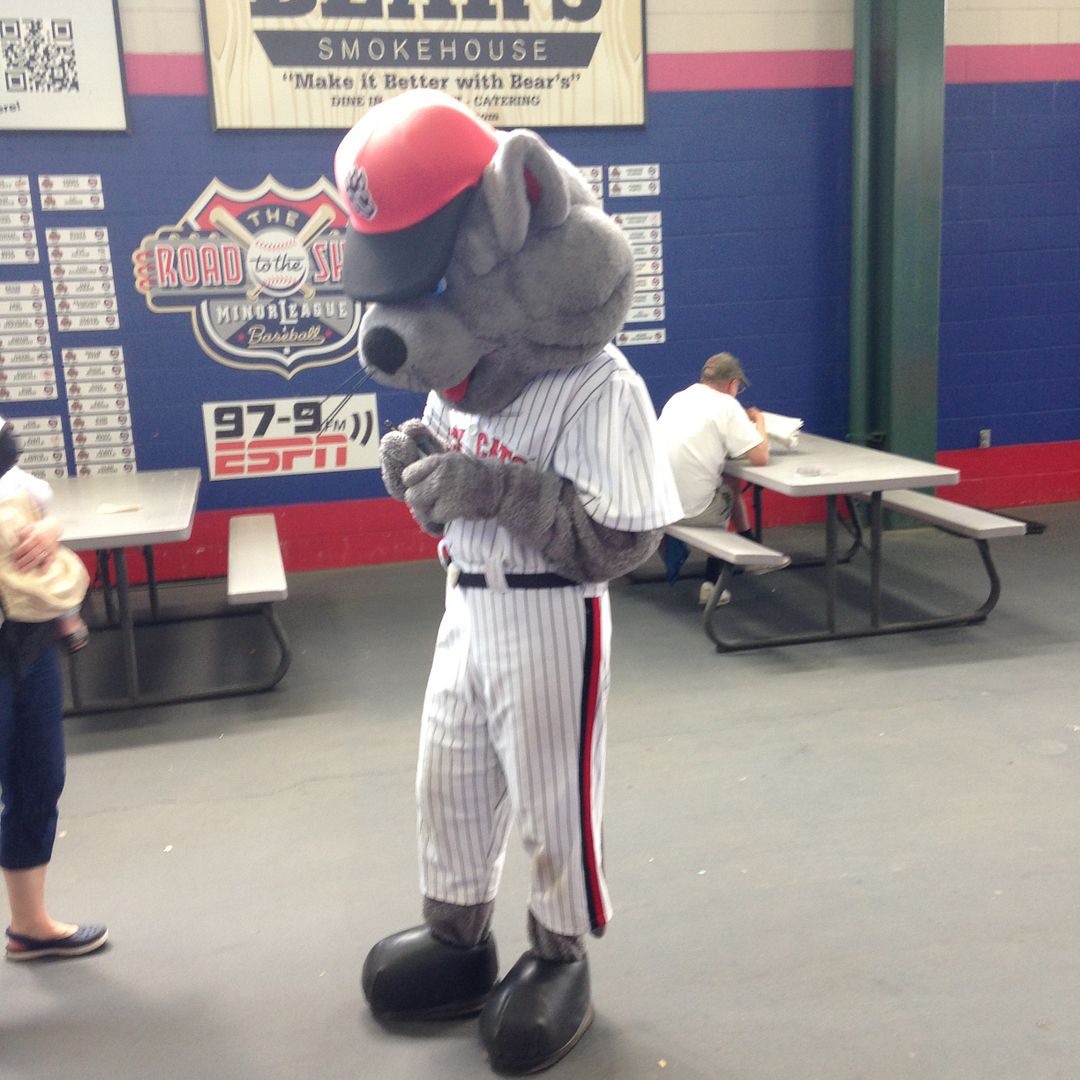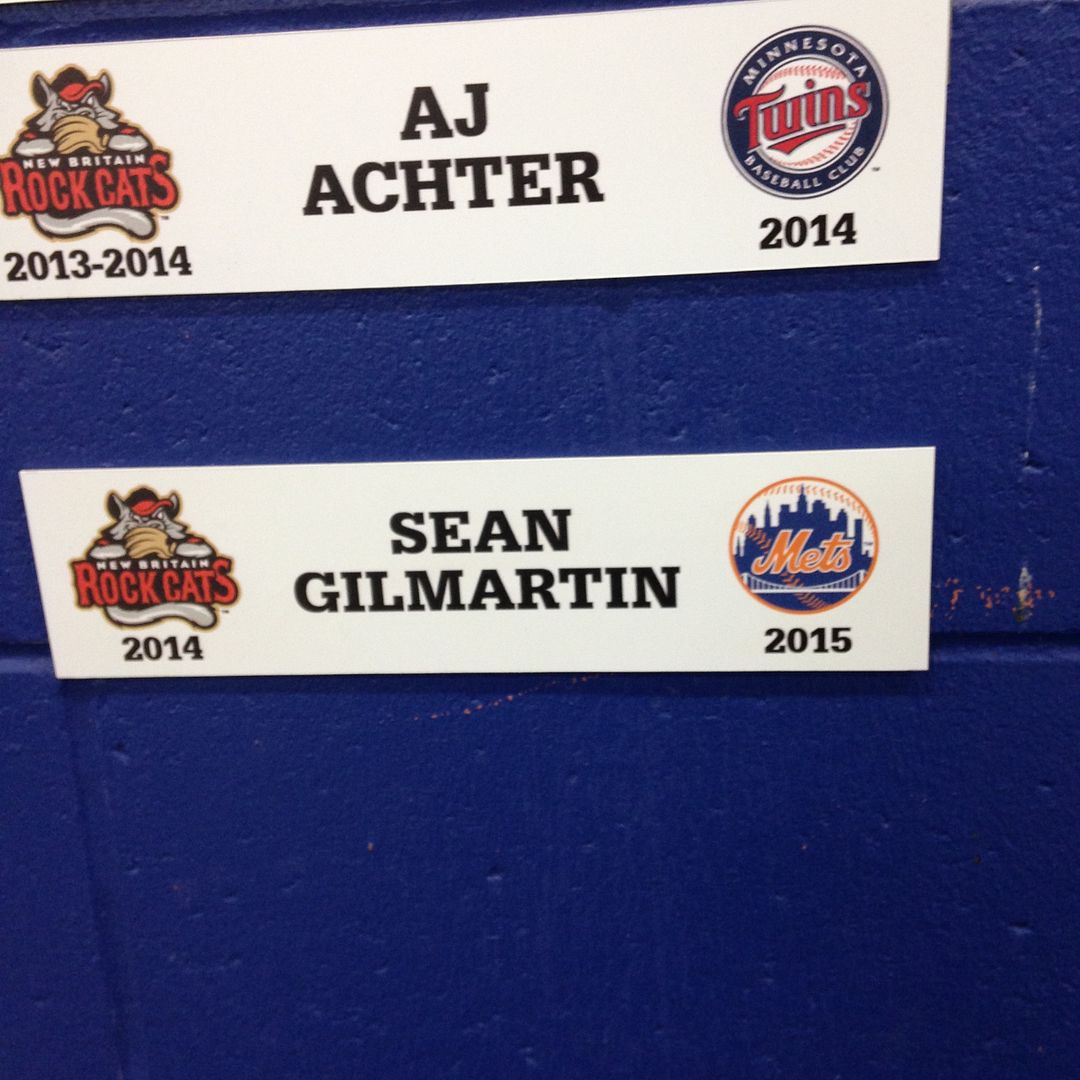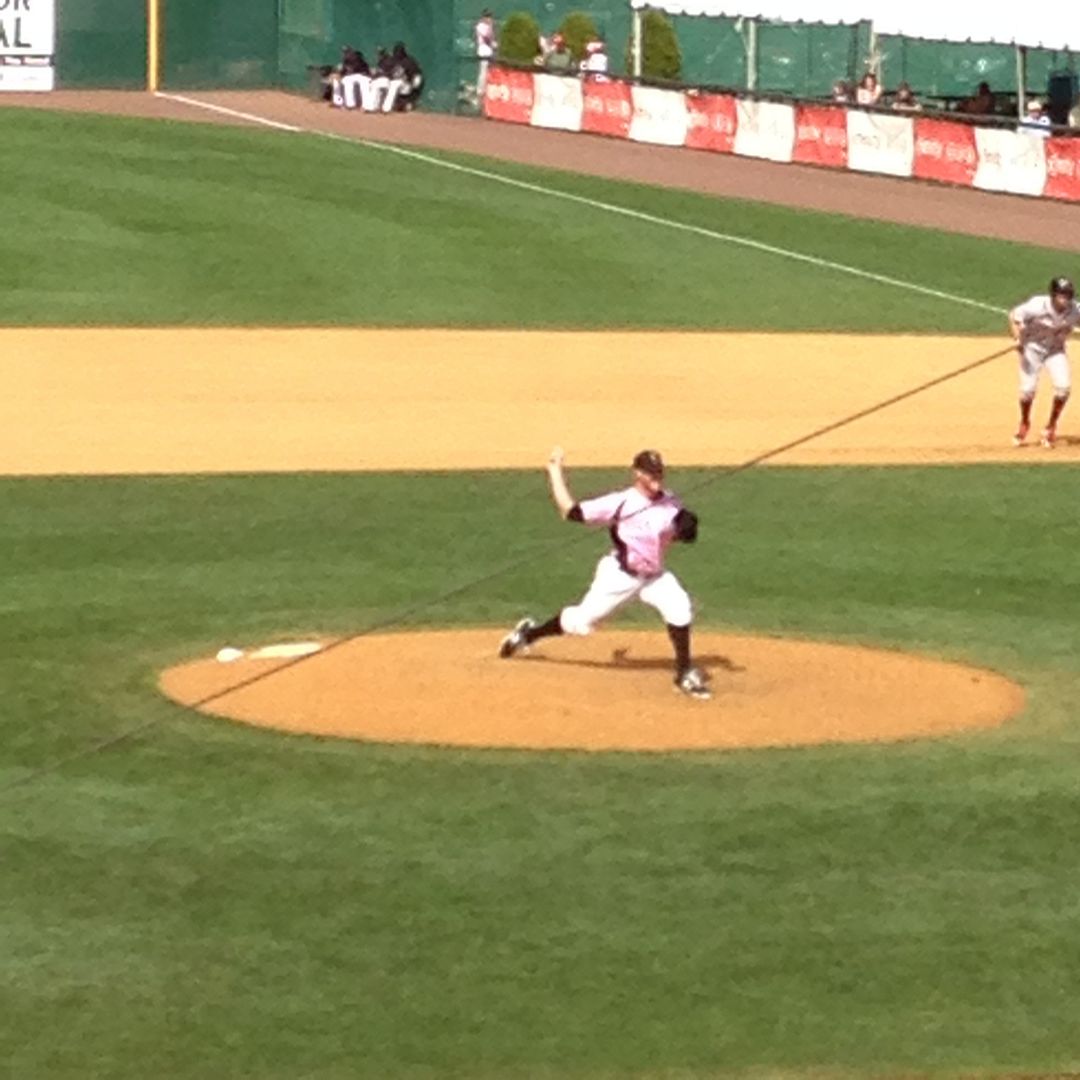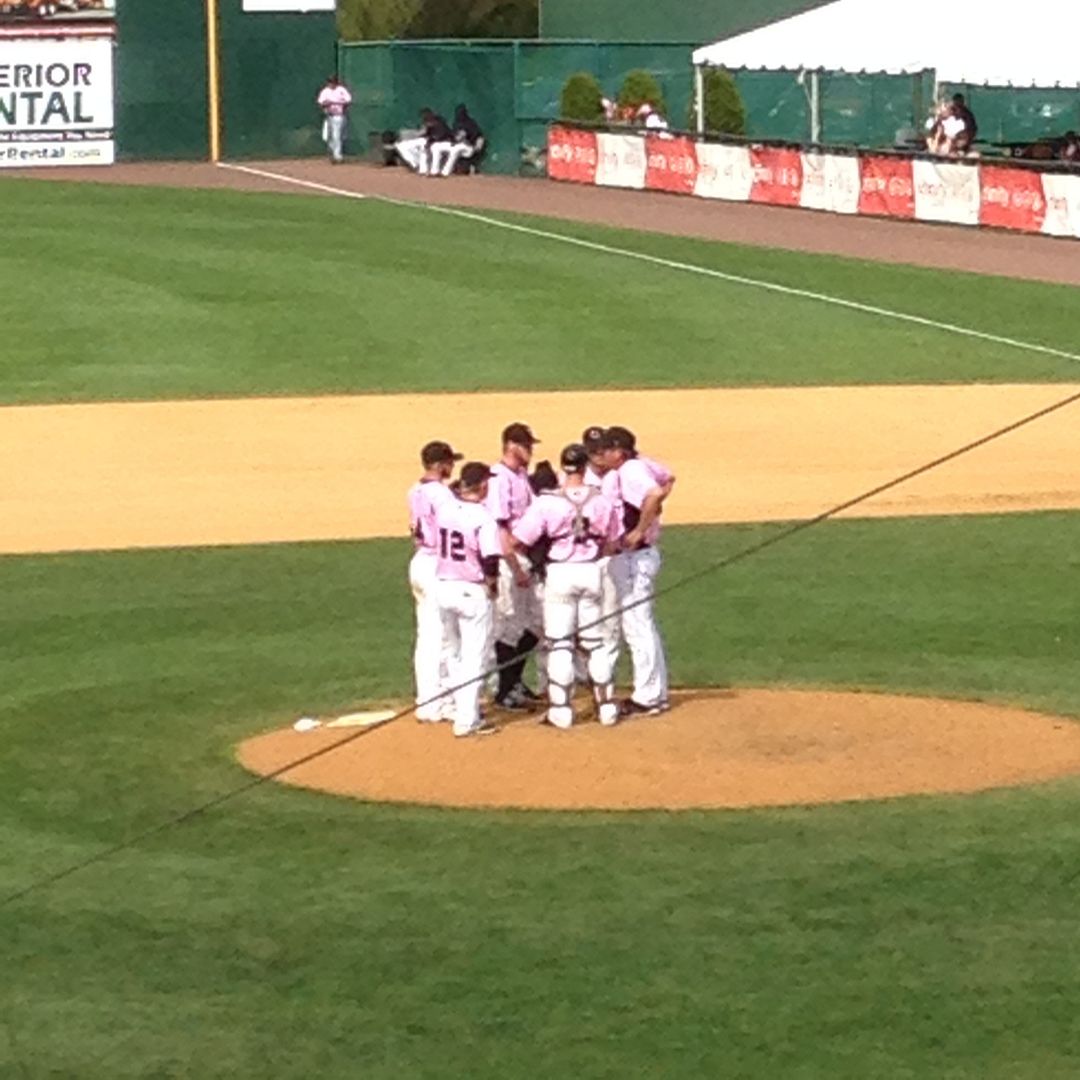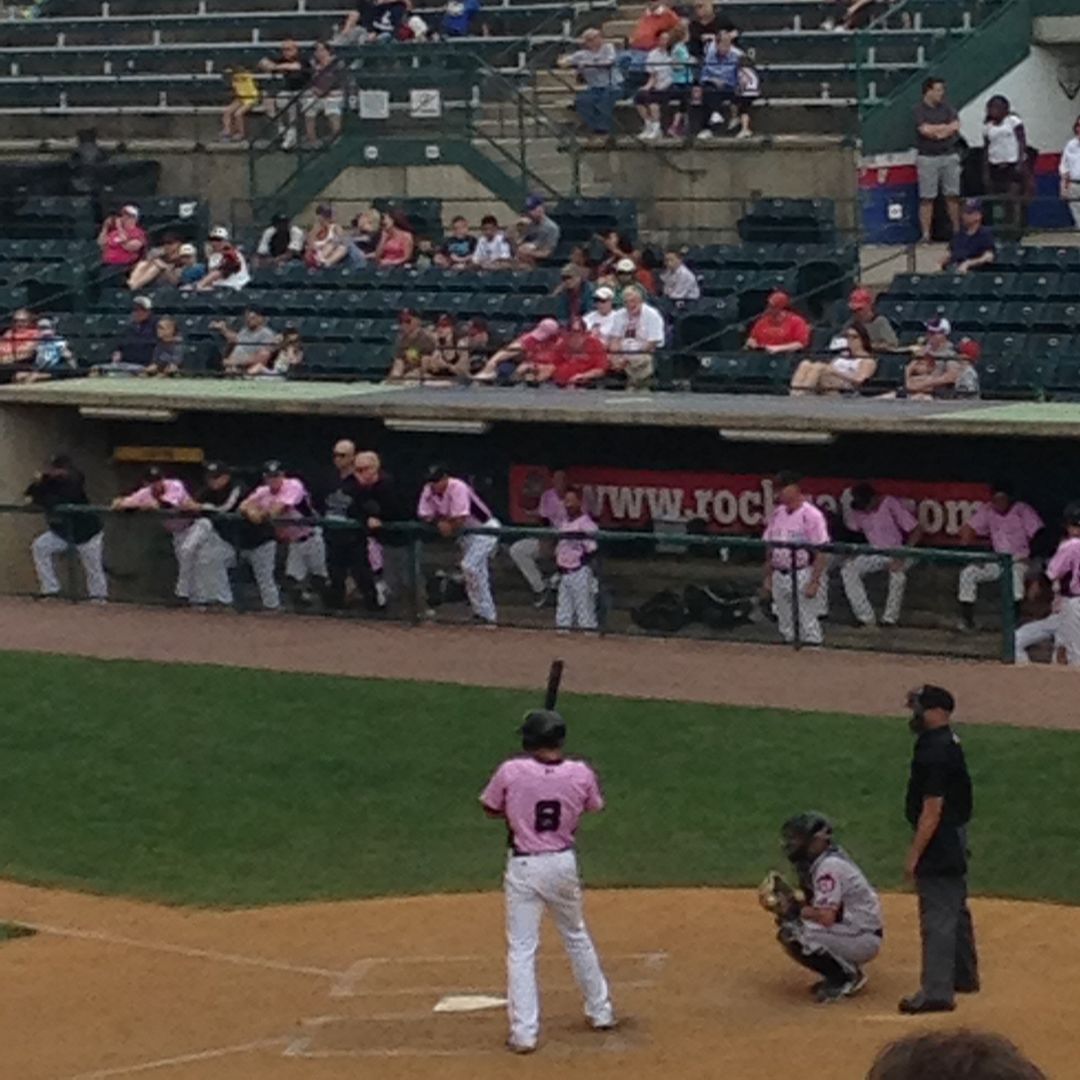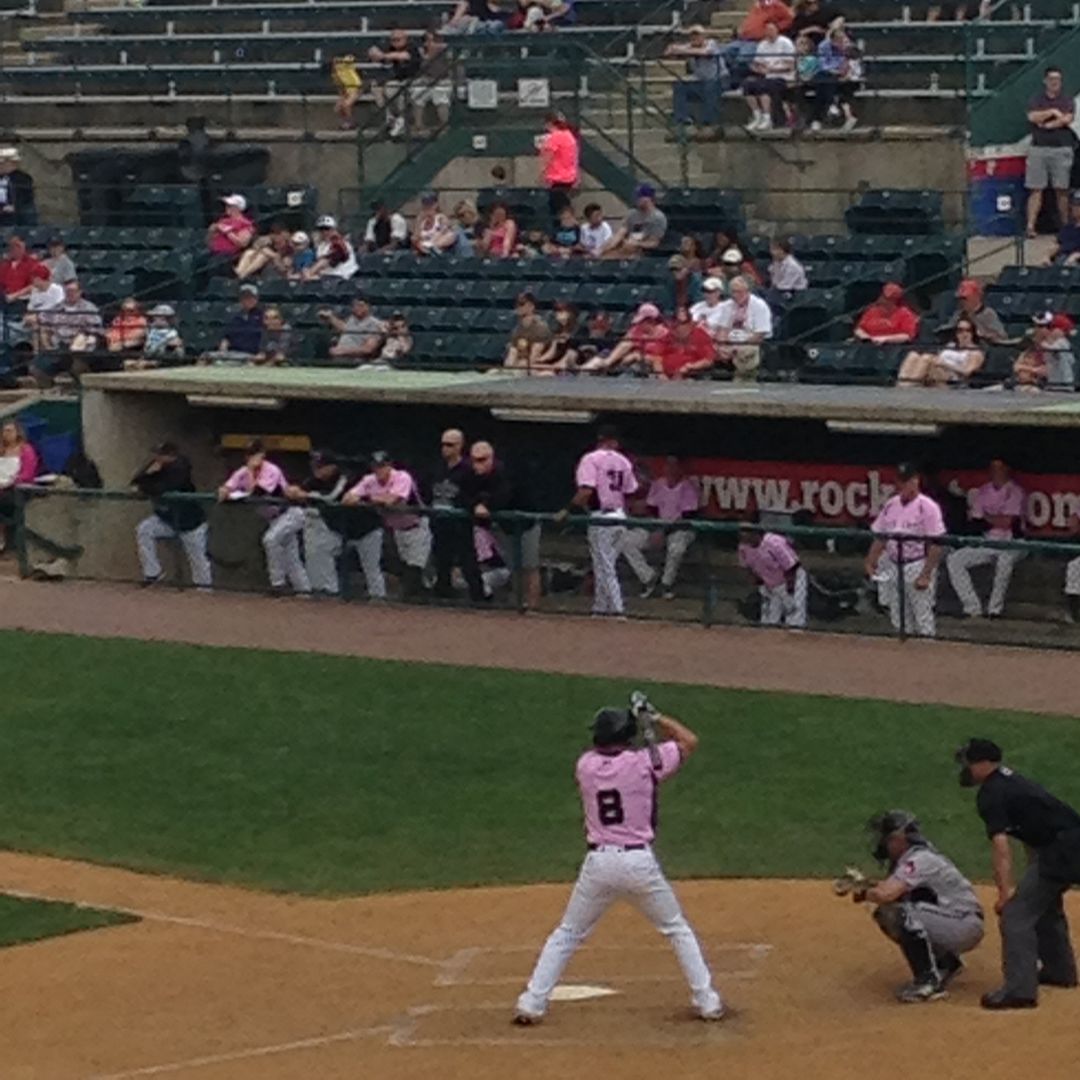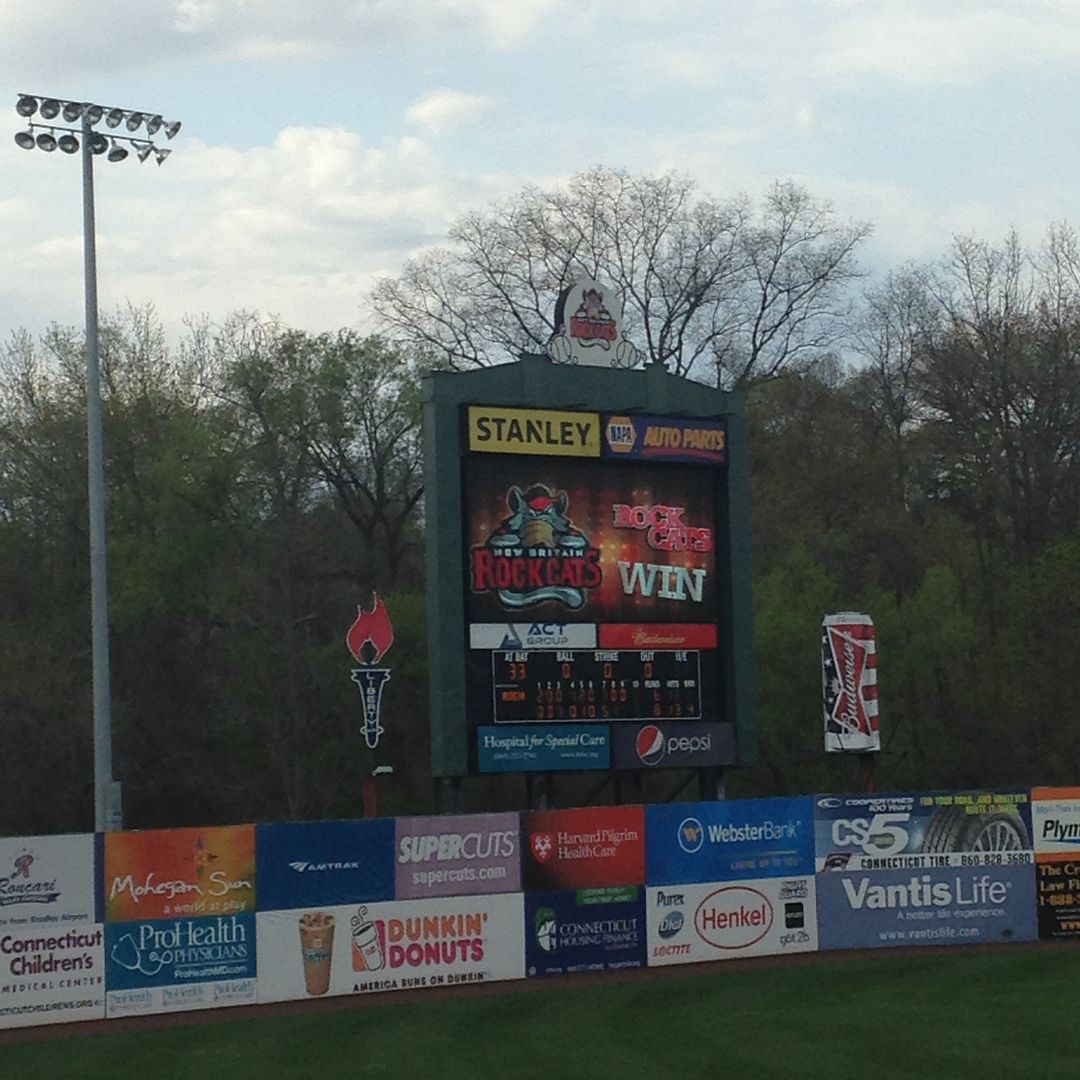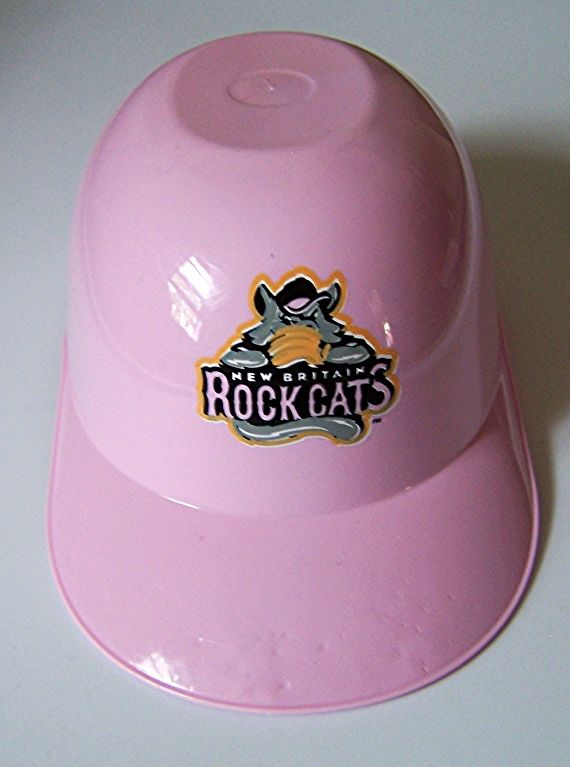 Ice Cream Helmet (pink)