Box Score:
http://www.milb.com/gameday/index.jsp?gid=2015_04_17_nhmaax_nbraax_1&mode=gameday
The Rock Cats played their first home game on a Thursday night but the first game we went to this season was on a Saturday afternoon. Most of the games (if not all) played on Saturdays for the rest of the season have a much later start time, so being a 1:35 pm game it was rather strange but a lot of fun still as it wasn't quite too hot yet but you could feel the sun on the back of your neck.
While the Rock Cats have been going through some changes themselves, as next year they will be moving to Hartford and become known as the Yard Goats (Yes, really) the time also switched minor league affliliations in the off season. No longer are they the AA version of the Minnesota Twins but now they are the AA version of the Colorado Rockies.
Fun Fact: Near the announce booth there is a picture hanging to honor Kirby Puckett, a former Twin, and I was wondering what would happen to that this season since they changed over to the Rockies but as of right now it is still there. I assume since they're changing stadiums and all they just don't care enough to bother to move it.
The first thing I noticed about the new season is that they have a clock which counts down from 20 in between pitches (which reminds me of a shot clock in basketball) and also gives the teams about two minutes between innings. This most likely does help the pace of the game, but I've never felt like minor league games go on as long as major league games. (It is hard to challenge things in the minors, since they don't have the instant replay or truck in New York to converse with)
In between seasons I did read up on the AA version of the Rockies and they seemed to be a pretty solid team. This game was no exception as they showed what they could do and breathed some life into a franchise that didn't really have the best record in the minors. Moving from New Britain to Hartford is going to be a hard sell for a lot of baseball fans but having a winning team is certainly going to help that out.
Interestingly enough, I went to a merchandise stand and asked the employee running it what would happen at the end of the season with all of the leftover merchandise. She said they'd clearance it throughout the season but anything left over, she didn't know about. You can't just put all the hats, t-shirts and other clothing down to $1 for the very last game because most people might not want to wear their Rock Cats gear to Yard Goats games if they even go to Yard Goats games. (If I do go to a Yard Goats game though it will be in a Rock Cats hat for sure)
In the actual gift shop of sorts- which is called Third Base or something like that- some of the merchandise was already cut in price, as both my son and I picked up Rock Cats hats for what would have been twice the price last season. Very nice. And my son currently LOVES his Rock Cats hat to the point where he will wear it at night when he's in his pajamas.
This also happened to be "Bark in the Park" day, so there were a number of dogs there and a decent crowd as well for a Saturday afternoon. Near where general admission met reserved seating there was a sign stating "no dogs beyond this point" and it felt like a Snoopy cartoon with "No Dogs Allowed". At one point, I did see Rocky stop to read it and that was good for a laugh.
Undoubtedly a good start to the season for the Rock Cats not just in terms of players, scoring and their win-loss record but this game just made me excited for the season in terms of watching some live baseball and it was a sentiment reflected by my son as well, so it definitely left us with the idea that we wanted to get back out to the ballpark again sooner rather than later.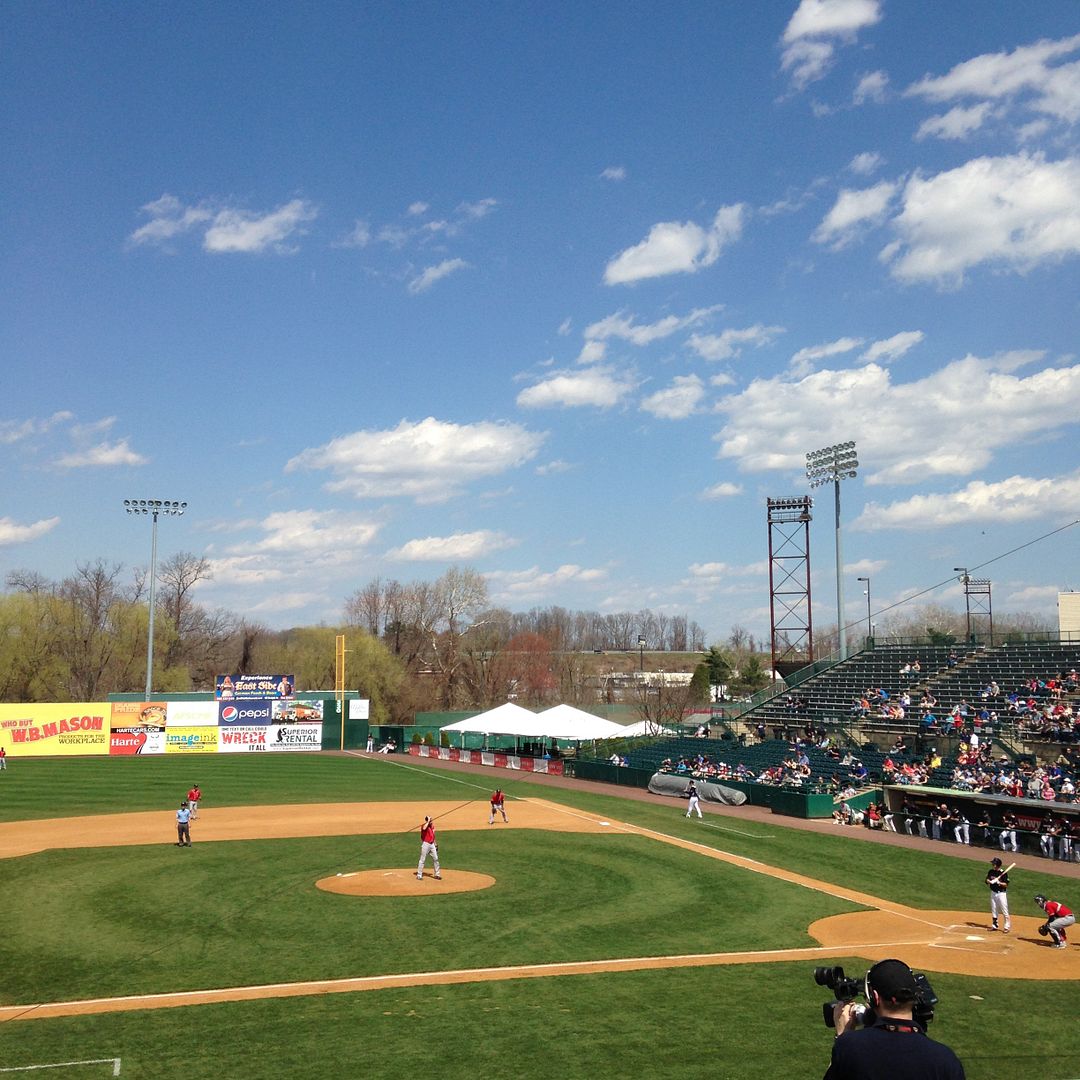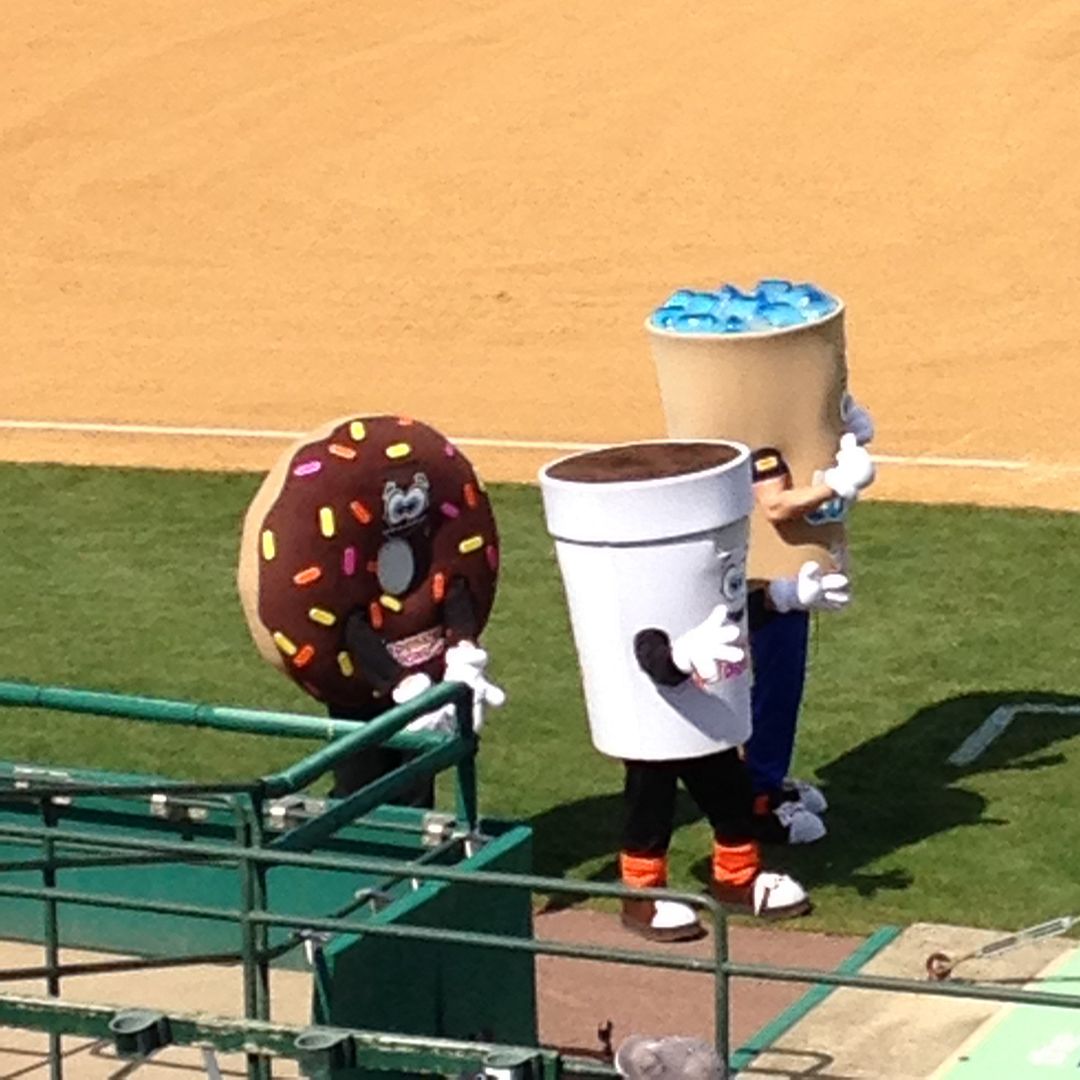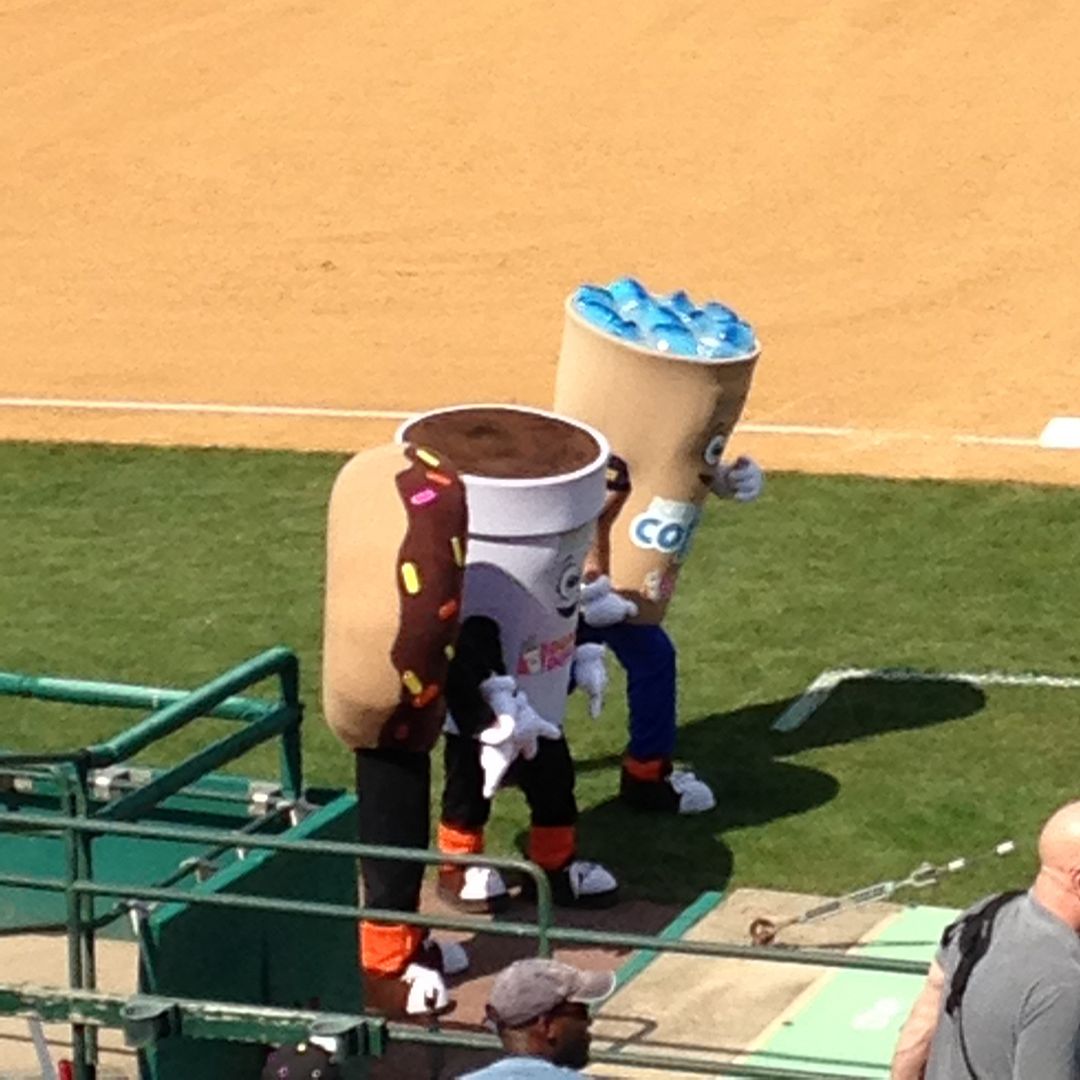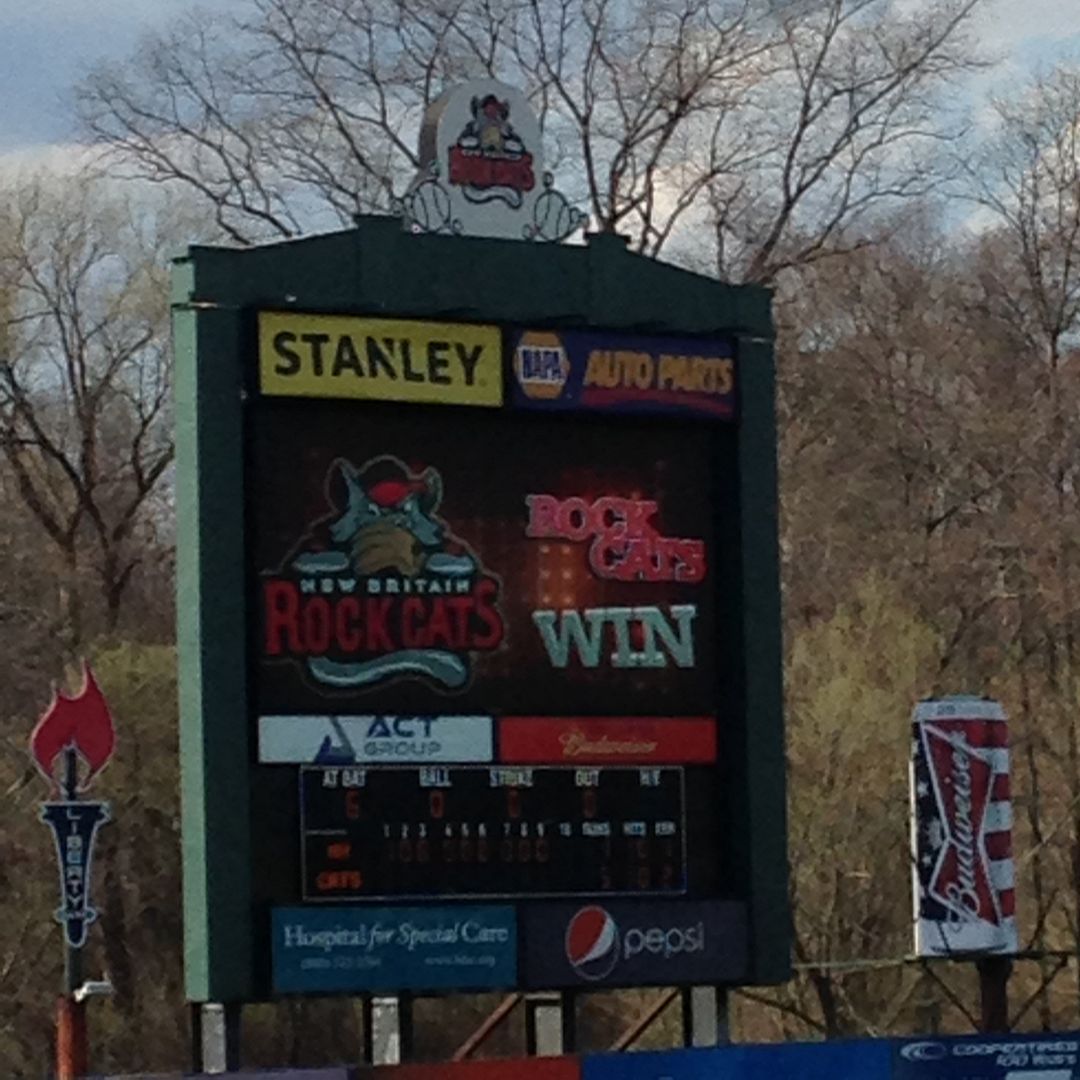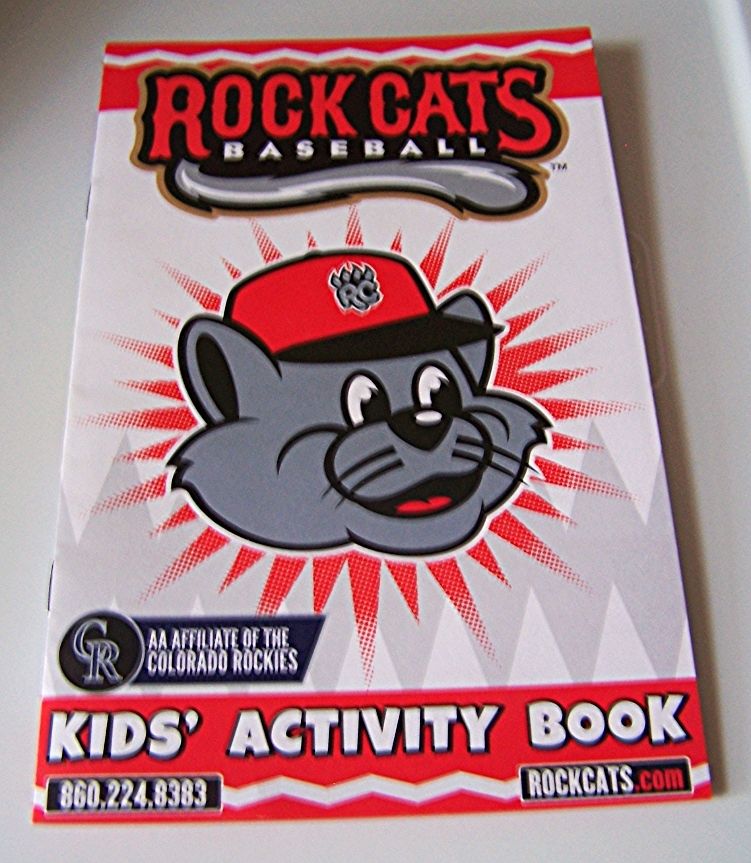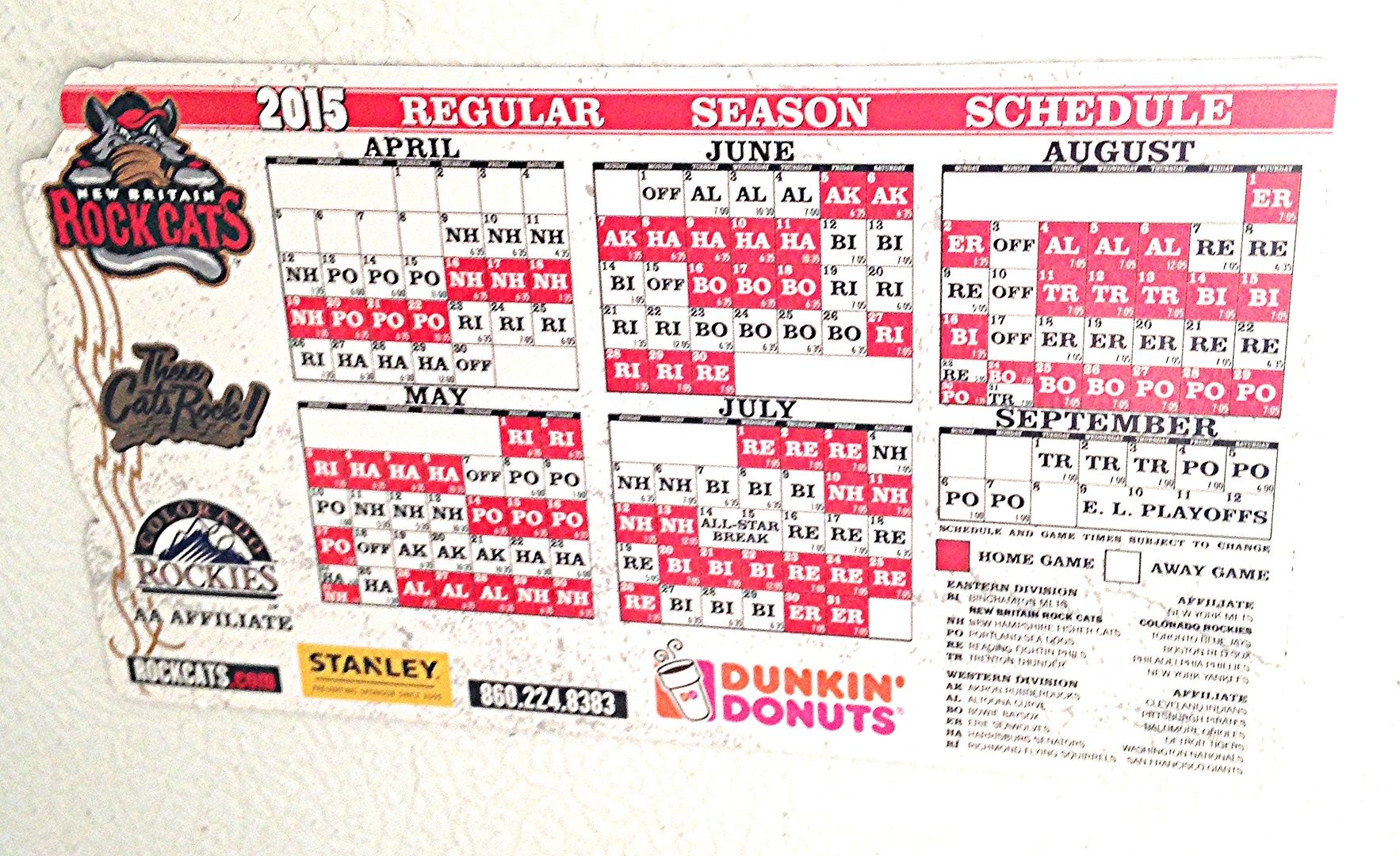 Magnet Schedule, the Thursday Night Give Away leftovers.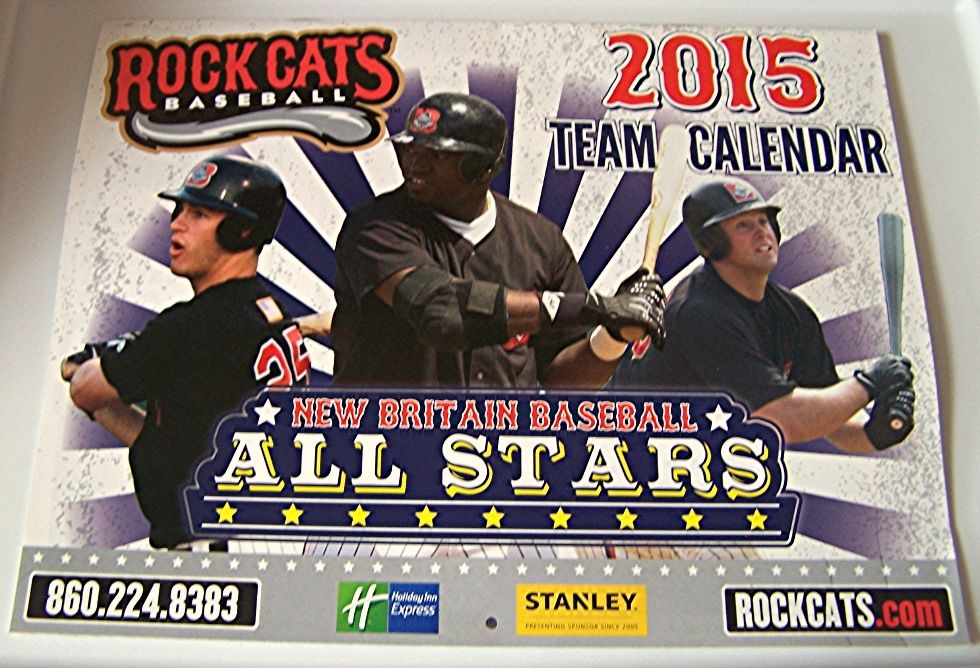 The Friday Night Give Away leftovers.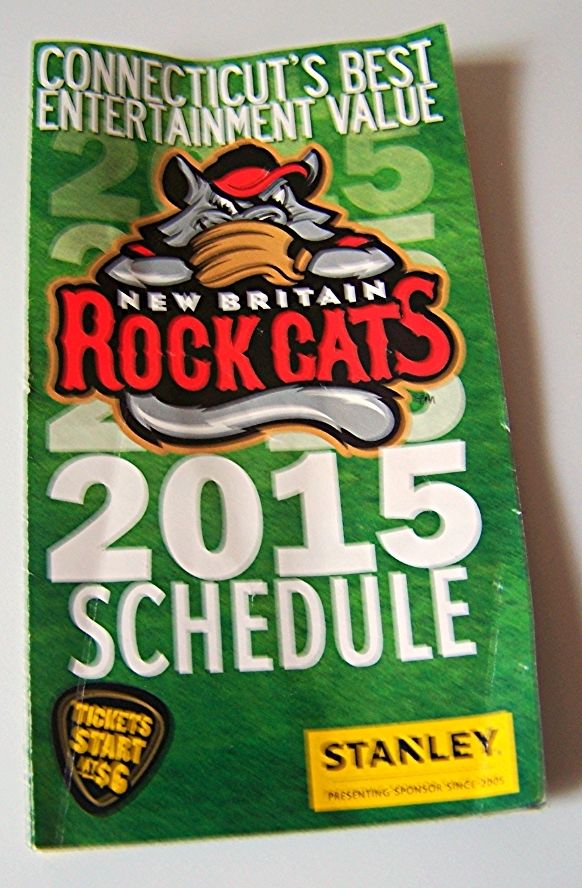 Pocket Schedule