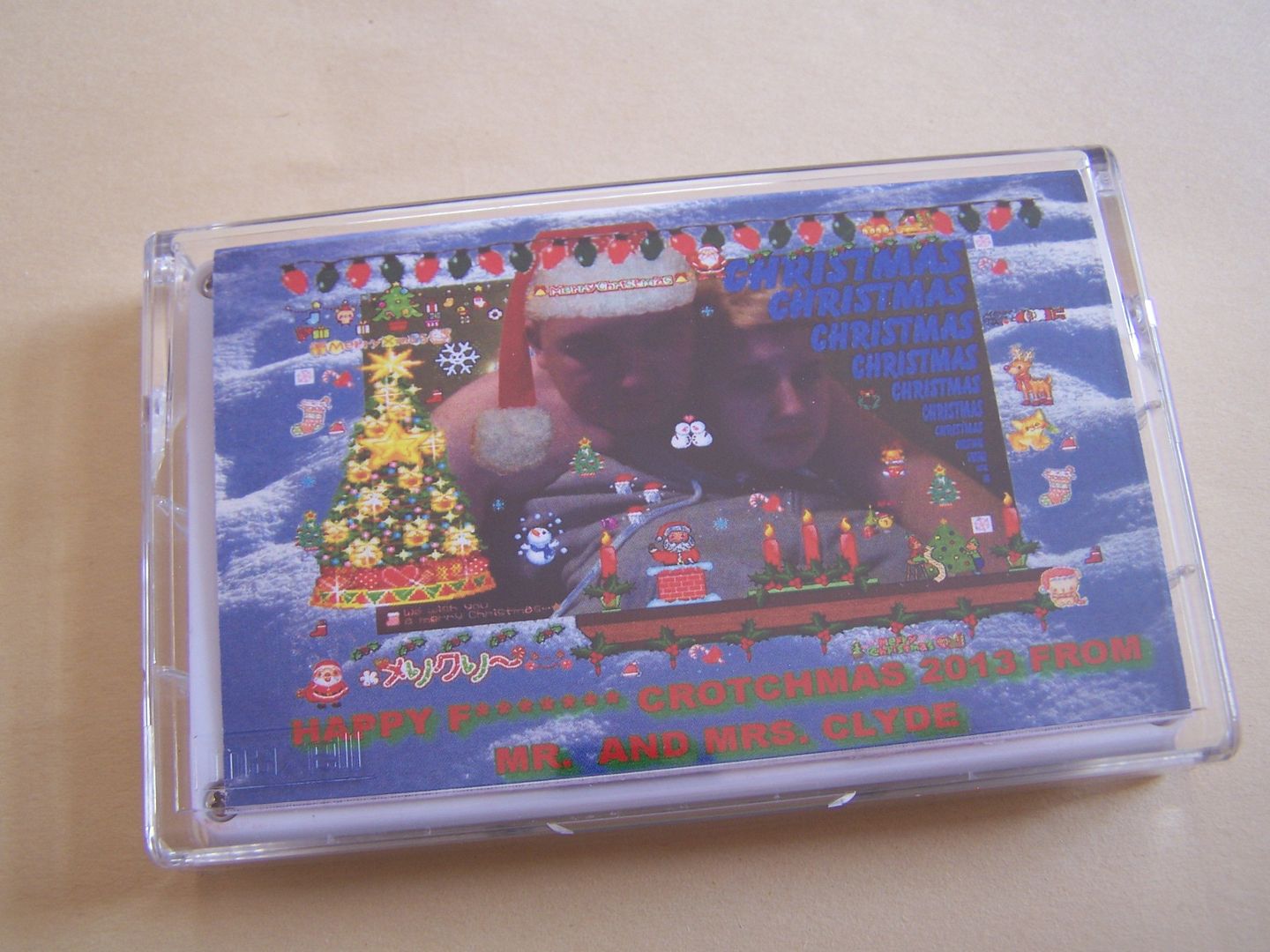 [$3 // Edition of 10 //
https://captaincrookrecords.bandcamp.com/album/crotchmas
]
Even though this is called "Crotchmas" (and has a longer message printed on the j-card) I still want to call it "Crunkmas" because these beats can get CRunk. Though it might be worth noting that there is already something out there called "Crunkmas" and that's why it wasn't chosen as the name-- I'm not sure on that one.
If you wish to celebrate Christmas with beats on loops with Spanish vocals, traditional Christmas songs (in my mind) with screwed vocals and just all around acoustic insanity then this could be the perfect gift for you. And you know what? You don't have to wait for December. You can call now: Operators are standing by.
There was a time when through a series of circumstances I don't recall my mom had a tape deck in her car and she drove out to Texas to visit when I still lived there. She said she went in the attic to find cassettes to listen to and found one I had made- a mixtape- called "Christmas Music That Doesn't Suck". She was not impressed by it to say the least, but I remember the artwork with Santa Claus nailed to a cross and I know I probably included Blink 182's "I Won't Be Home for Christmas" and definitely Guttermouth's "High Balls".
That being said, my mom went to see Korn with me in a club in 1994 when their self-titled album just came out and though the song is a few years later she might appreciate the folk punk cover of "Freak on a Leash" here. Yes, you should give this as a present to your family for Christmas. No, my mom no longer has a tape deck in her car (as far as I know)