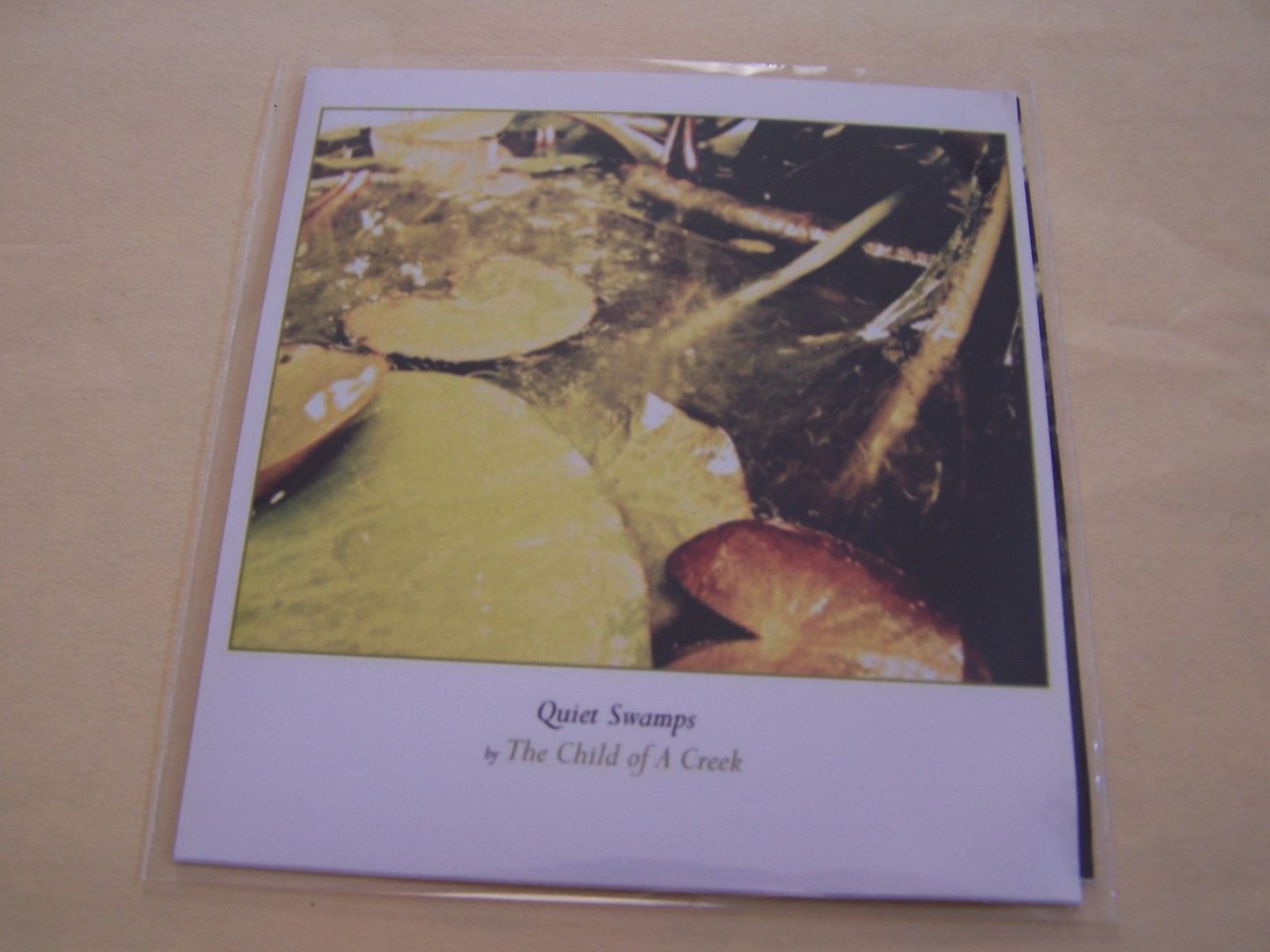 [€6 //
http://thechildofacreek.bandcamp.com/album/quiet-swamps-last-2-album-copies
]
The story of The Child of A Creek is one painted by an acoustic guitar with sometimes a sitar sound and often times vocals as well. It reminds me of something like the psychedelic Beatles or maybe even "Behind Blue Eyes" or just The Who on a whole. It's relaxing and I can feel elements of the band Live coming through at times as well. Through loops there are also glass tones and this can be instrumental just as well but still manages to capture trippy bliss.
Mixed in with this overall sound is some piano bits as well as spoken word moments. In this way there comes a certain despair, some desolation as it begins to channel Blue October or even Gary Jules. You can tell that The Child of A Creek has been classically trained on these instruments and even the guitar notes on track seven sound like they could be out of Weezer's "Undone".
There have been a lot of different ways that the idea of music being written for the end of the world has been stated, but to me when I listen to this it does feel like something that could go under that very banner even though it might not sound like anything else already there. I just imagine this as being the soundtrack to a world already destroyed, perhaps even forgotten, and I love it.