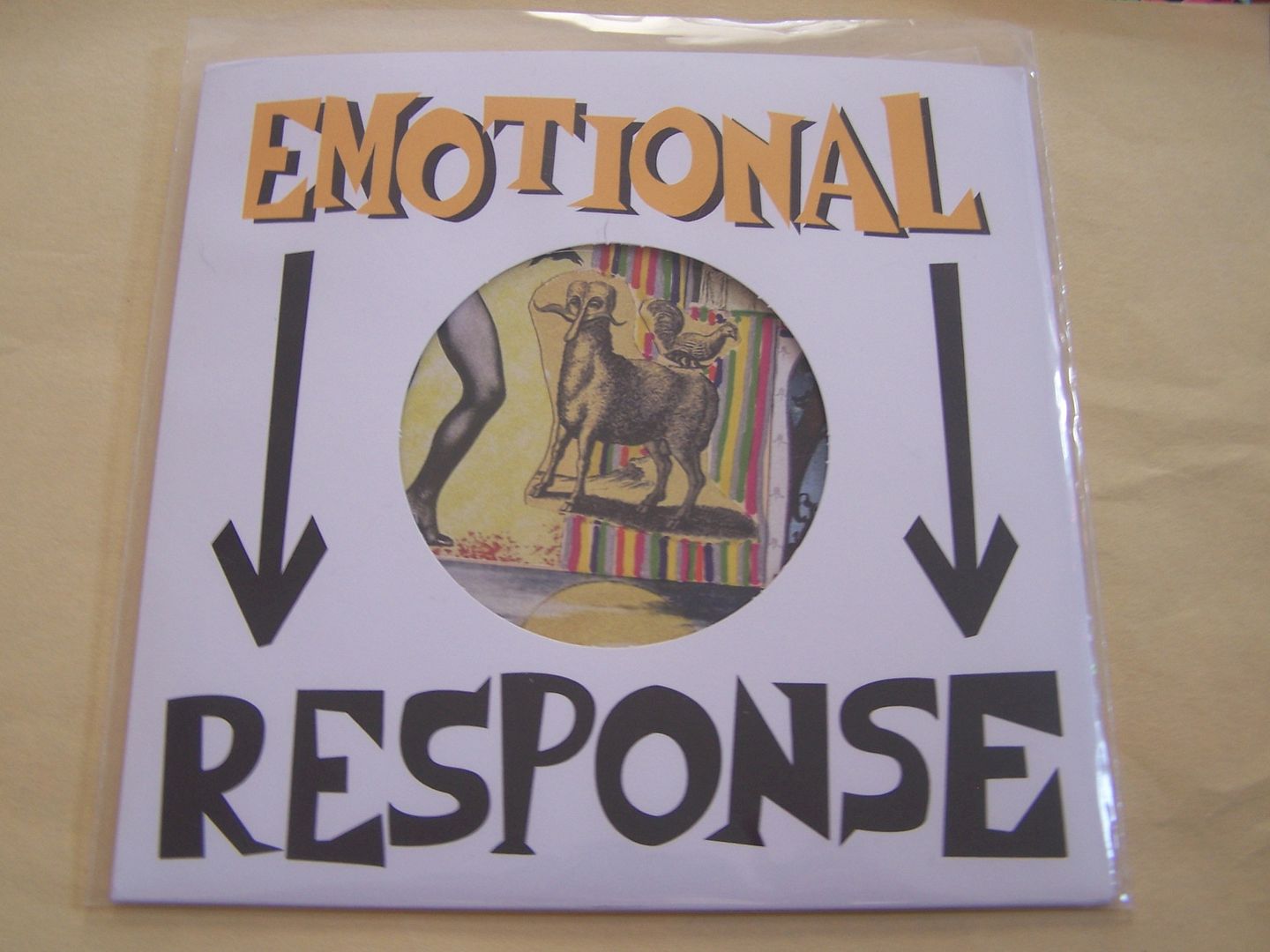 [$6.50 // http://jenandstew.com/item/HULABOY---he-s-making-violent-love-to-me-mother--VINYL-and-download/215/c9]
These three songs are a pop version of The Replacements that open with a mention of Facebook that reminds me how old I am. It essentially says that Facebook is where you go to stalk your exes and enemies and I can't say that I disagree with the sentiment.
As this is three songs on the record, it has a ten song download which includes the three that are on the record. This is the first review I'm writing of a 7" such as this so let me say that at first I kind of thought it was strange to offer more songs as a download than physically, because that to me seems like what's the point, you know, put out a 12" or something.
What it comes down to though is that the songs as a record could be seen as a single or sampler or something but overall this is just a full length worth of music. It gets frantic at times and at other times the fuzz comes out (Is that pedal called "muff" or am I totally off because I haven't touched a guitar in years?)
A song like "Kids Under Stars" has my son up and dancing, reminding me that he likes music (He's almost three now and tells me "I like music" as he dances along) and it just goes to show that those who are truly incapable of lying sometimes make the best decisions.