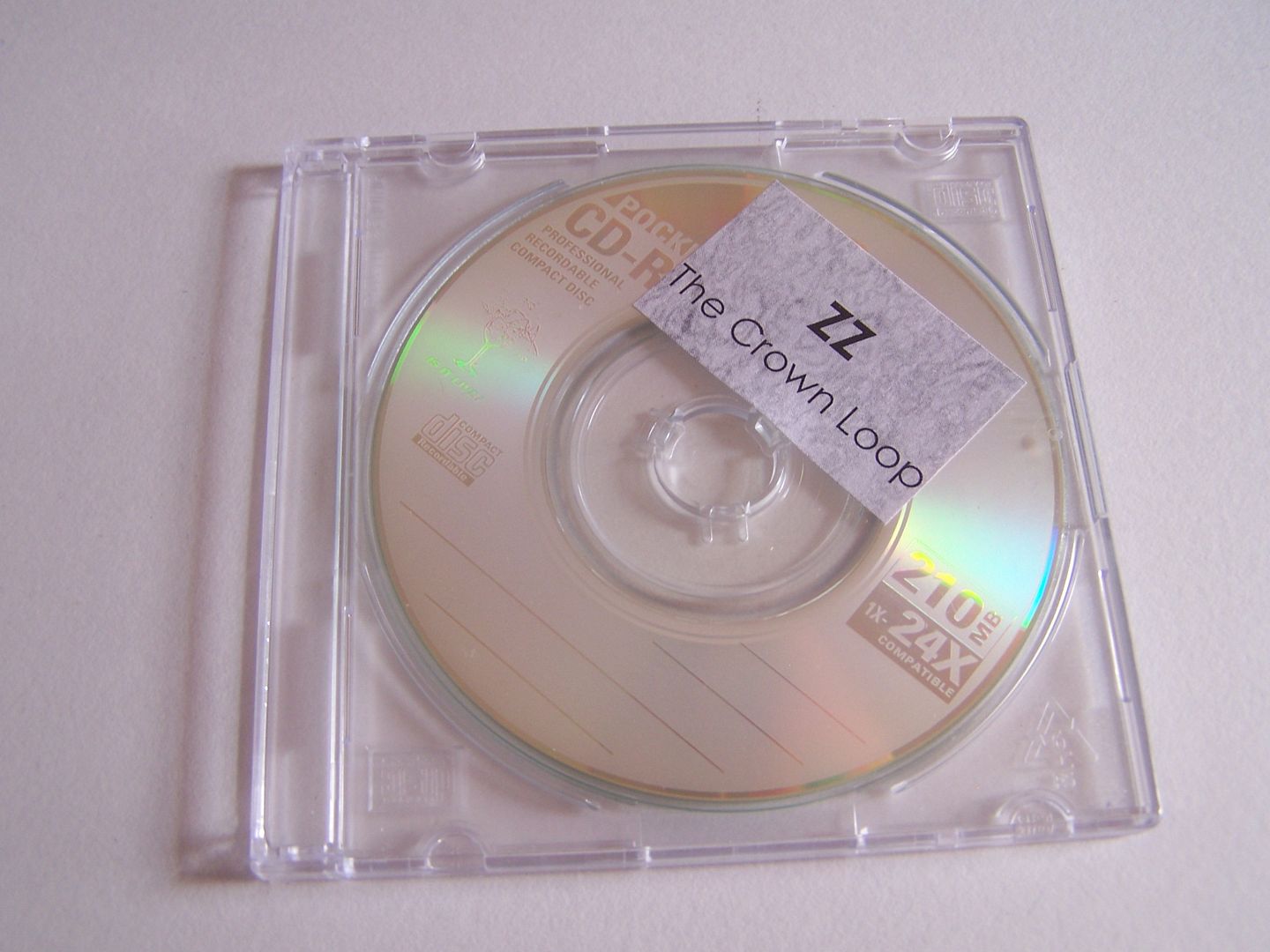 The first time I listened to this CD it was on my laptop while uploading photos to Photobucket. We all know Photobucket loves the ads (LOVES them) but imagine my surprise when I'm listening to this, getting into its groove and all of a sudden I hear... Katie Holmes?? No, Mrs. Tom Cruise does not make a guest appearance on this CD it was just another stupid Photobucket ad. After that, I opted to listen to this CD somewhere that Katie Holmes can't be heard.
This has a combination of either audio clips or spoken word bits, guitar notes and a sort of growling in the background of it all. This loops, with knocking sort of beats and on some level I feel like this wants to turn into FNL. It also has distinct sounds of doors opening and closing along with tapping and possibly even laughing.
Another great piece of work from ZZ and I just need to find as much as I can to listen to by ZZ now. I don't know how you can get your hands on this mini-CD yourself but I recommend looking into other places you can find ZZ such as Witch Sermon.