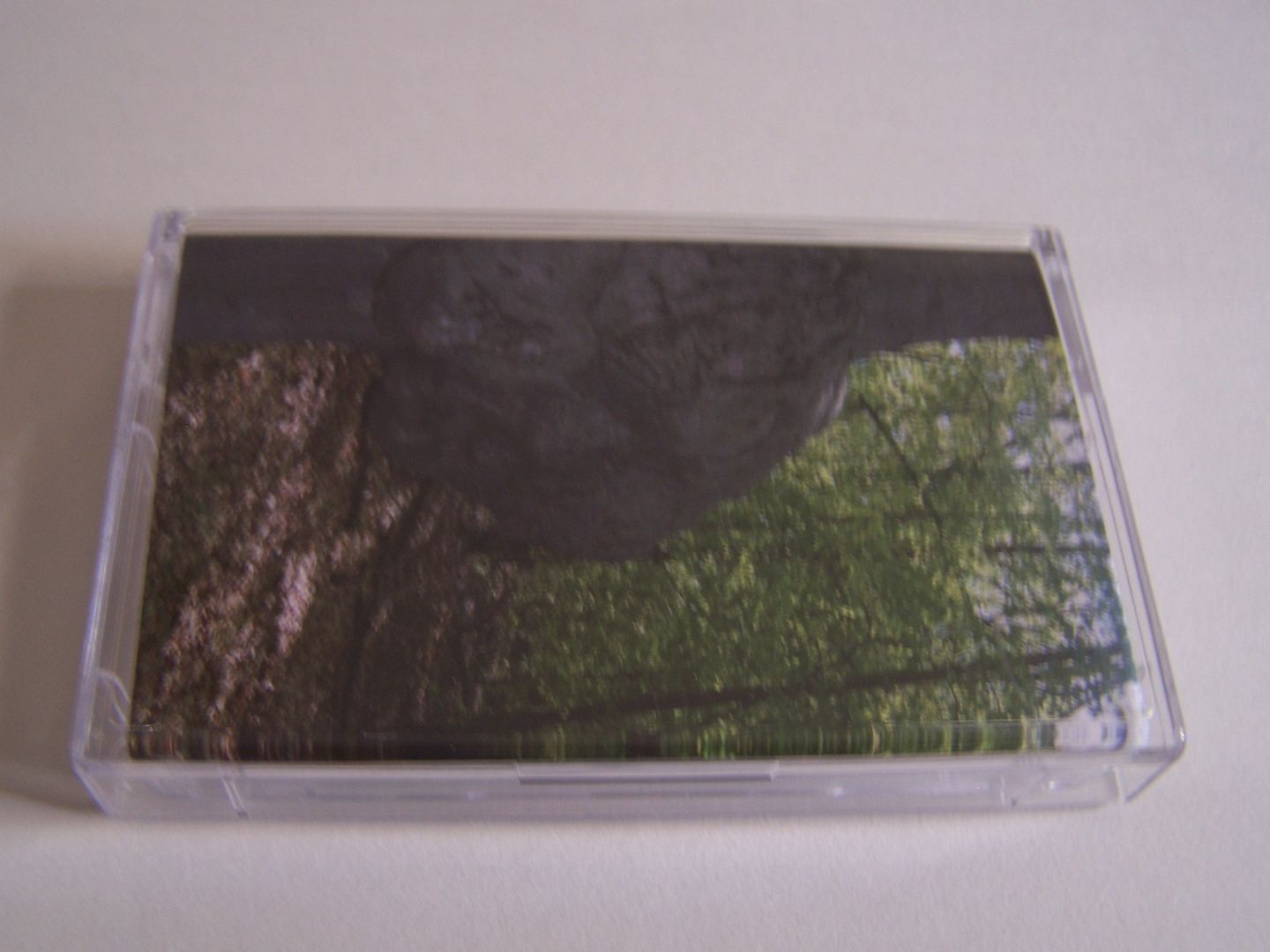 [$5 // http://laynegarrett.bandcamp.com/album/assemblages]
When I see the name Laynegarrett it makes me either think of Layne Staley from Alice in Chains or Leif Garrett from before I was born and neither of those artists are really relevant to this review. Somehow though, this doesn't ever really make me think of Lanemeyer, the band or character from the movie "Better Off Dead".
This cassette begins with the sound of birds, which I'm always fine with but also often makes me wonder if I should bring a digital recorder next time I go birdwatching, and then it becomes rather hollow as if scraping on a bamboo plant. Woodpecker beats carry us through muted synth, glass bottles clanking and the in and out sounds of Darth Vader. Between the sounds of Jay Peele, this is both noisey yet minimal and quiet at the same time. A perfect example of that is the sharp feedback which ends Side A.
On the flip side we begin with audio of what can only be described as a sped up church sermon. Sharp notes take us into a harsh place that I wouldn't call "harsh noise" but mostly it's just what you would use to perhaps train your dog or someone else with highly sensitive hearing. Before "assemblages" ends though it gets quiet once again with only some slight static. It ends on some spoken word bits.
There are a few flashes of brightness in here, like lightning in an otherwise peaceful rainstorm. This could be the soundtrack to your nature adventure whether or not you should so happen to choose to even leave your home.