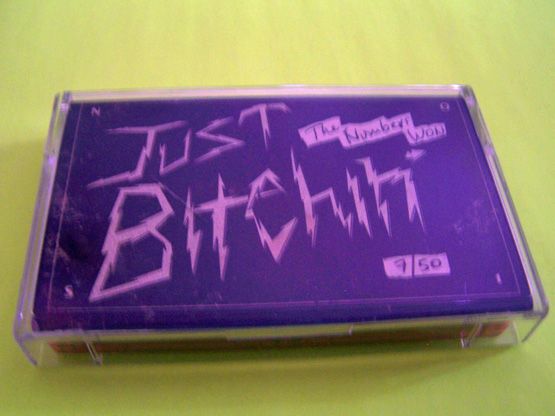 Though this EP begins with darker notes that recall "Smells Like Children" era Marilyn Manson, it then takes a quick turn into the punk rawk qualities that so many modern bands seem to have forgotten. It's that cross between Less Than Jake without the horns, Useless I.D. and an older band like that "Anything, Anything" song I love so much but can never remember the artist.
This is four songs as per the linear notes, but after the last song it goes into this trippy sort of something that sounds like "Sex Underground". The last song, which leads into that one, is a slower song but sounds like a Misfits ballad perhaps. Also, the song "Can't Sleep" has some garage aspects in it while the titular track could be easily related with Guttermouth,
On more than one level, this sounds like a rough demo that you'd be handed at a show with someone saying, "Hey, check out my band", but that aspect of it—the rawness of it, if you will—just makes it that much the better and doesn't in any way diminish the quality of it.