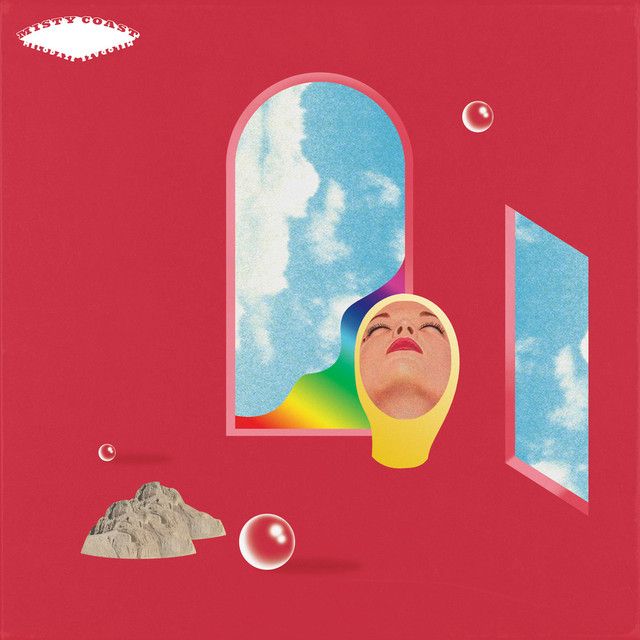 https://open.spotify.com/album/2Yf0Z9abqAsnnaU6PKIph9
//
Misty Coast makes me want to subscribe to one of two theories in 2019: Either there is more great music out there than ever before or just more of it is somehow finding its way to me than in years past. It's probably a little of each, but if you imagine that there was once a time when there were maybe a thousand albums released a year and so if I liked a handful of them (twenty?) then now there are thousands upon thousands of albums released every year since all you have to do is upload the songs to Bandcamp, I think that does bring forth more great music as well. Or, if you're old fashioned, a fan of cliches and like minerals you could just think of it as more coal = more diamonds.
Dark guitars and drum machines set the stage for Misty Coast on "Melodaze". The title is fitting as this has that -gaze sound, where it is dreamy and blissed out but there are also a lot of melodies within the songs. As I tend to enjoy comparing music with soundtracks, these songs have similar feels of Dance Hall Crashers' "Enough", which was featured on the "Angus" soundtrack and while I could see Misty Coast fitting in there they could just as easily be part of something like "10 Things I Hate About You", "Empire Records" or even "Breakfast Club" / "Pretty In Pink" era films.
At times this reminds me of Metric and then when we get into "White Lies" which is slower, darker and somewhat trippy which makes me think of Mazzy Star and Cowboy Junkies. "Little Sister" gets a little funky and "In Front" is upbeat like Neon Trees but with those 1980's vibes. "Backseat Warriors" has a distinct sound and should be a single if I ever heard one. I also would really just love to hear Misty Coast cover that song "Crimson and Clover", which I think, combined with how I place them on soundtracks make this a perfect blend of melody and ambition.