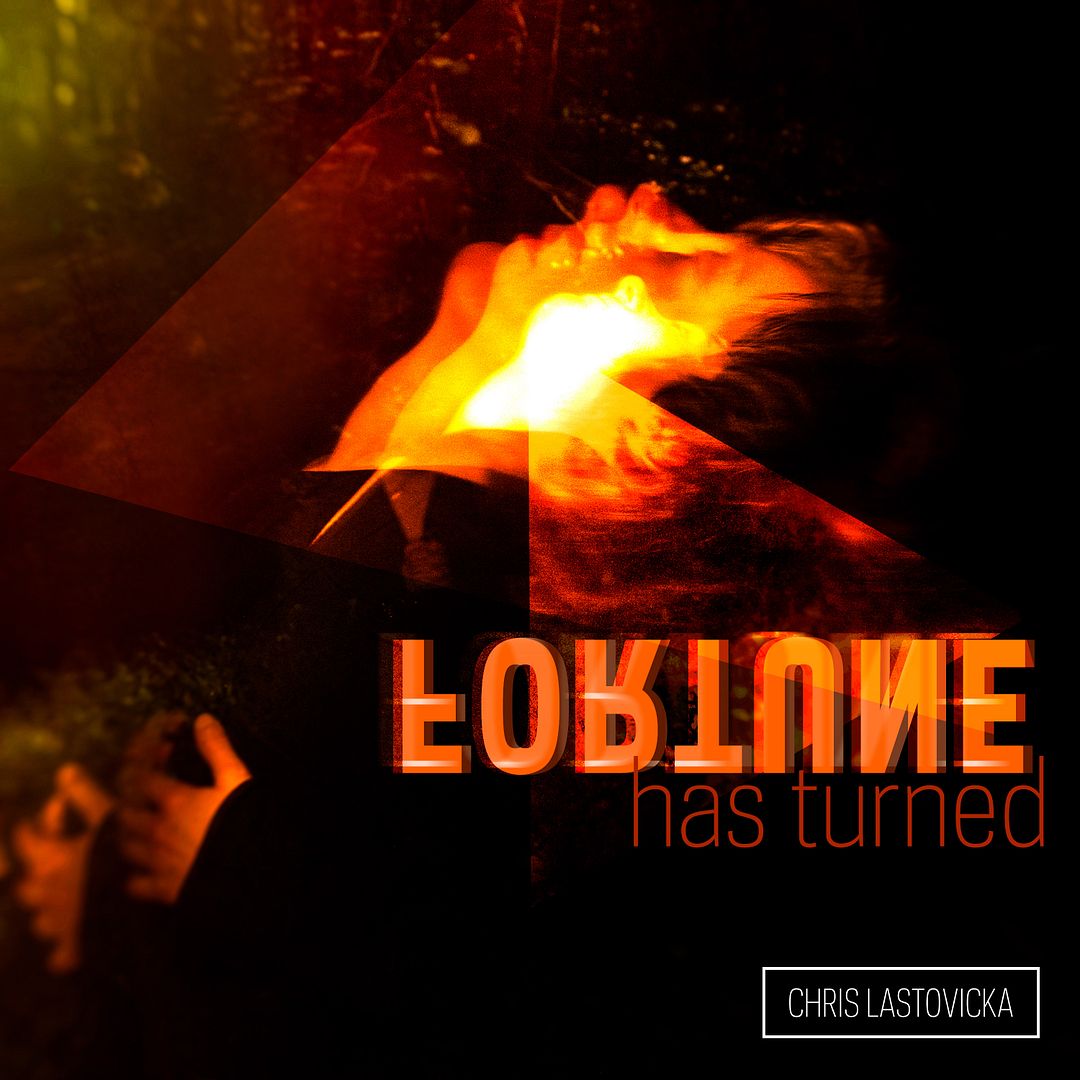 https://chrislastovicka.com/
//
"Fortune Has Turned" is an album by Chris Lastovicka which you can find on Bandcamp and this is remixed version of it. There are dark strings (cello?) with lighter strings coupled in, such as a violin, and it just has this classical feeling overall to it. I'm not sure if it is something which can be considered traditional classical or if it is closer to neo-classical but I tend not to like "classical" music but if it's tagged "neo-classical" I listen to it so perhaps we'll go with the latter. The first song also features vocals (Though they just go "ahhhh") and as it builds it just begins to feel eerie and haunted.
"Abraxas" opens with dramatic piano keys and it just builds, the intensity of it feels like it's about to boil over. Strings wind their way back in and the upbeat feeling of this makes me feel like we are running in the woods, but maybe not from something scary, though I cannot think of another reason to run through the woods. There is a strong feeling of suspense in here as well. This could easily be the score to a Hitchcock film. It begins to turn, wind, build and just create such sonic soundscapes through something like an orchestra. I feel sometimes this could be traditional classical because I think my dad would enjoy it.
"The Tender Ones" begins more with isolated strings, fading in and out, then select piano keys adding to the drama. The way it begins to flow back and forth can become hypnotizing and then the full on piano just emerges and creates what should be thought of more as a traditional classical sound. Just over that halfway mark on this third song we begin to feel like we're really flying, just growing it's taking off so high. When this song started I almost felt like that big sound like blowing a horn would be like something out of "Lord of the Rings" but it's really grown into something else now, something all its own.
We begin with more of a trill on "Shanti". I'm not sure if this song has the same intensity as the others but there is a definite urgency to it. It feels like the scene in a movie where someone is trying to either quickly board a plane and get somewhere or perhaps run from a plane if you can tie that back with my earlier Hitchcock reference. As it grows it can really feel like it's weighing down on you something heavy. This song carries that weight with it that not a lot of songs can; it's heavy like baggage. Just a driving force with a specific destination that the listener won't know about until we get there.
As only seems fitting, the last song is called "The End of Tyranny" and it has such a sad feeling to it. There is a sense that things are over, a finality if you will, but it just feels like such a sad ending if only in that way that most endings are sad. The piano seemingly races with the strings to find its ultimate goal, to find that finish line which brings this story to an end. It is that ending, that final resting place which we call home.