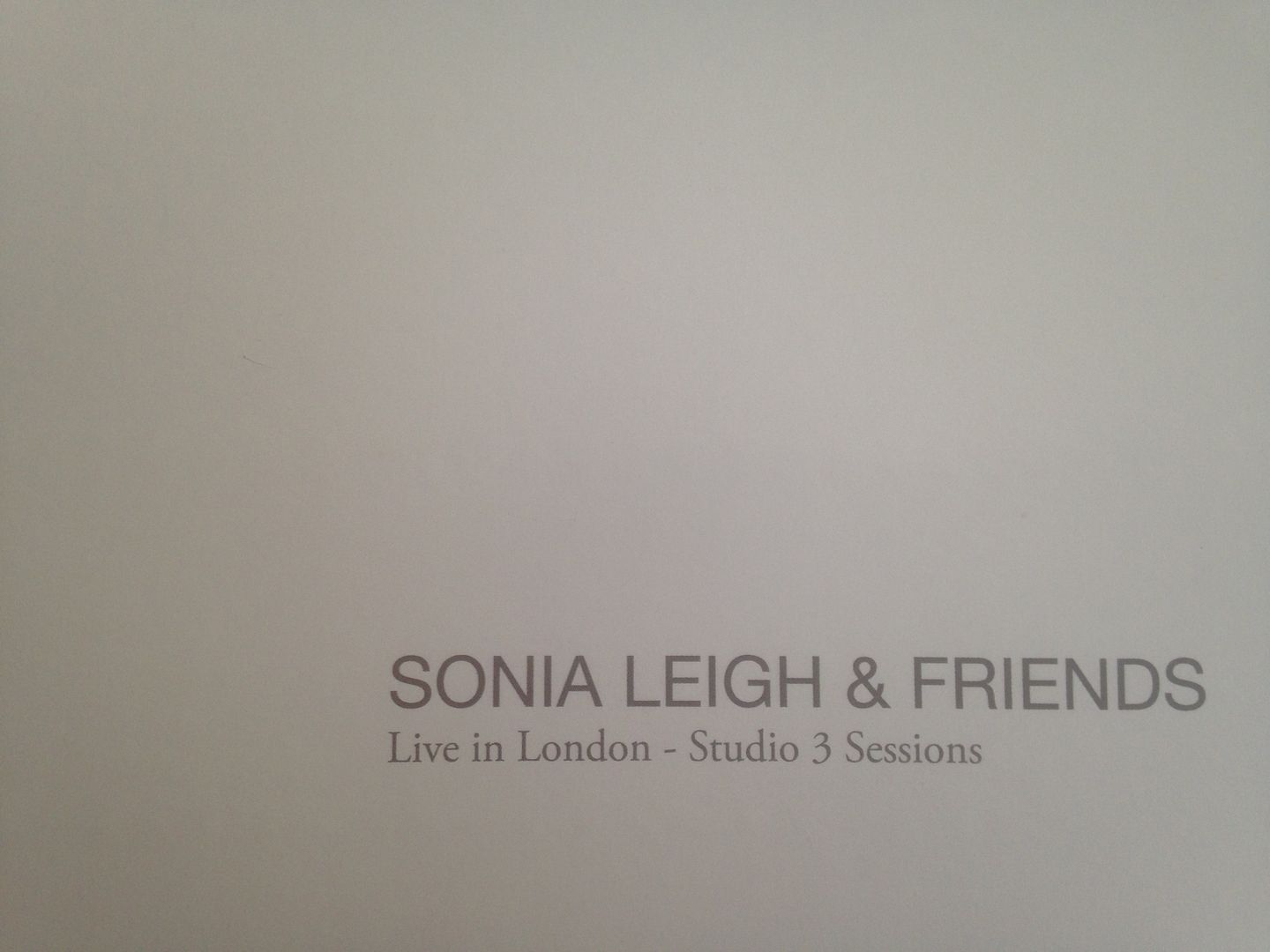 https://itunes.apple.com/us/album/live-in-london-studio-3-sessions/1383365546?app=itunes&ign-mpt=uo%3D4
//
Perhaps the first thing which caught my eye on this CD is that it is by Sonia Leigh & Friends. Not only is the name comparable, but the music is as well when you think of other artists who have been Solo Name & Group such as Tom Petty & the Heartbreakers and Neil Young & Crazy Horse. While I will admit that those group names are cool, I do enjoy Sonia Leigh being with "Friends" because it gives you the impression that this is a group of people getting together to play music because they all love music and since they are friends they share a common opinion on it as well, which just feels like it puts them more on the same page than anything else.
The first thing you hear on this CD is a piece which is strictly piano. It's a nice way to open up not just this album but any really and it just kind of goes to show what you're in store for-- it's not something done to be cool but rather as a display of the technical skills involved in the making of these songs and more of a way of letting everyone know we are on the same page in that we know all of the effort being put into the following songs. From Reba to Melissa, there is even some Lynyrd Skynyrd as states from Mississippi to Alabam are name dropped. Though there are country vibes to this, it's not the type of country you hear on the radio but has more of a Americana/rock n roll vibe to it.
As these songs feel as if they are taking us down a long stretch of highway, my best comparison for a lot of them would be to say that this is perhaps what it might sound like had Janis Joplin somehow been alive to front Blind Melon. I realize that may sound strange but it's just that raw voice and the grassroots feels of a song like Blind Melon's "Tones of Home" that make me think of it that way. Some of the songs have others lending vocals as well so this isn't just a straight forward group in a sense but it feels more like a collective. I'm not sure how to explain that better unless you've dealt with it in music before.
By the time you reach the song "Rob The Man" you will likely be feeling those "Wanted Dead or Alive" vibes and it just carries that overall feeling of being something you might enjoy if you are into country as a genre but if you're not into country as a genre (as I tend not to be) this could be still appeal to you as I like to call it "good country", which is not a label I apply a lot. Sometimes I listen to instrumental songs or songs with long titles that have nothing to do with their lyrics, but most of these songs here are straight forward. The title is sung in the chorus and they're about what you think they are. As much as you can create some absurd song title and find hidden meaning in it, I feel like there is perhaps more art in being able to pull this off and Sonia Leigh & Friends wear it oh so well.