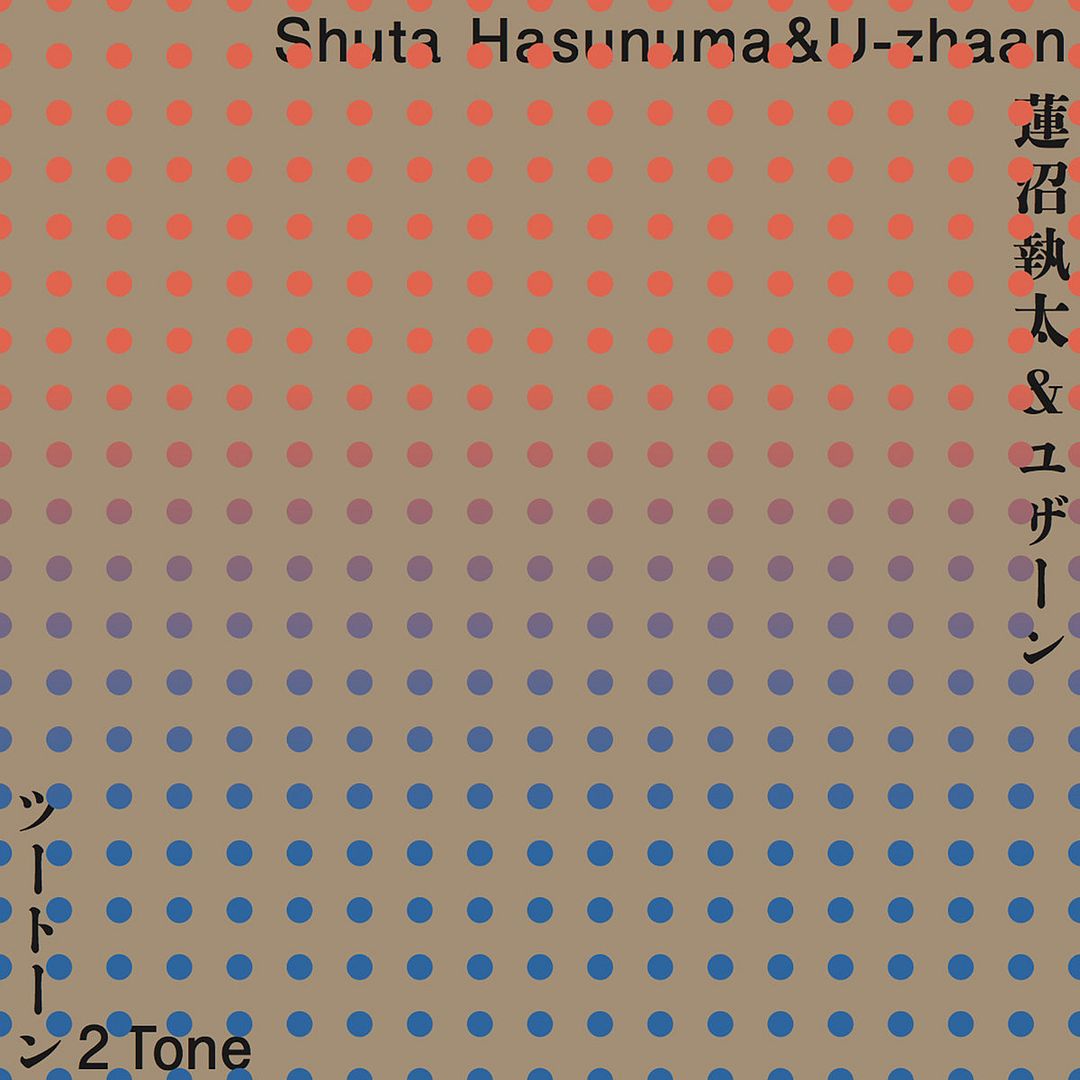 https://shutahasunumau-zhaan.bandcamp.com/album/2-tone
The music on "2 Tone" has this sound to it where I feel like it's rather familiar. But at the same time, it's not really being made with instruments and in a manner which you might find as familiar. The closest thing I can think to compare it with is hearing a pop song like Taylor Swift or something covered in the 8bit genre-- you know these catchy hooks but you're not used to them being made in such ways.
With a decent amount of Knight Rider blips this has a feel like Yves Malone or Make Up and Vanity Set. The tones are ambient and minimal. It feels like there are bongos but there might not be and it could just be a sort of electronic percussion as these songs have a great overall electronic progression. At the end of "Mixed Bathing World" it sounds like there are horns but I could be mistaken.
There are some guests on these songs (only three, only two of them sing) and one of them is called "A Kind of Love Song" and features Devendra Banhart. This is particularly interesting as far as songs go because it has two different layers to it. On one hand, there is this sort of coffee shop type of chill vibe to the music. You can probably imagine that without hearing it if you've ever heard Devendra Banhart before. Yet at the same time, these sort of sharp tones come through which might hurt your ears. But they're only ever coming through slightly, so it's not as obvious. I actually would really love to play this song at a Starbucks and see how people reacted to it, thinking perhaps something is wrong with the stereo system.
"Sporty" has a faster pace to it where it could be from a video game such as Double Dragon. As we move on there are plucks that sound like a ukelele mixed with bongos and it just has this island feel to it in terms of what instruments are coming out but it's also somehow electronic so it doesn't 100% make me think of Hawaii. "Radio S" for example has a nice rhythm of mostly percussion and then after that "Dryer" has vocals from Shuta Hasunuma and U-zhaan themselves.
Those who know me well (and very few do) know that I am fascinated by the Japanese culture. From their particular version of professional wrestling to manga to kaiju to their food, I just feel like if I ever went to Japan I would never want to return to the United States. So I wonder if my love of Japan makes me biased to this album but the truth is, it's not up until the very end that you can actually hear someone sing in Japanese and even then it could have been another guest spot on an album made by anyone from anywhere. Even though I love Japan, this is really perhaps my favorite album of 2018 so far, on a personal level, and that is just based on its own merits.