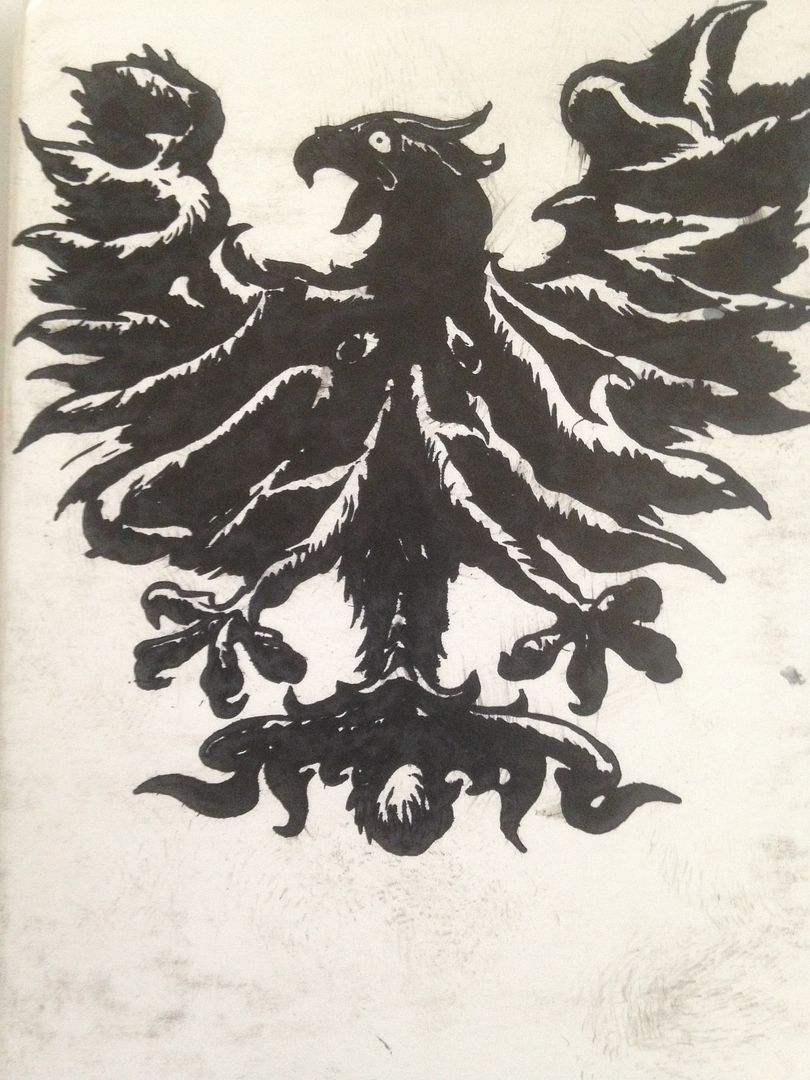 https://bitchhawk.bandcamp.com/album/bitch-hawk-2
So a funny thing happened to me involving this cassette. I usually get my music to review from two sources: Bandcamp and emails. The funny thing is that I literally had Bandcamp open at the time to the page where it showed this Bitch Hawk cassette as being a new release while I was reading the email about it in another tab. Now, here we are some time later and I can't find the link to the cassette but if you click on the link I've put here it should put you in the right direction. (I did find a broken link through something called Tictail so I think the cassette is sold out)
Bitch Hawk has a lot of energy, which you would expect from a band that calls themselves Bitch Hawk. It's fast paced rock n roll, punk and metal all rolled into one. There is this undeniable force that would just make your neighbors not want to sleep. I like that loud quality that might make people uncomfortable. Elements of hardcore punk in a skateboard soundtrack way also exist. Fall Silent could be a similar sounding band though I also hear things like when the Beastie Boys really tried to be Bad Brains and a faster version of Motorhead.
I know I got this CD once by a band that this reminds me of but I don't remember their name. The artwork on the front was just very much this gothic looking cartoon, you know, like someone who loved Tim Burton, and it was called "The ___", like "The Screaming" or something like that but obviously that wasn't their name. I feel like pieces of AFI are in here and some of the bands from Victory Records from a while back-- maybe not Scars of Tomorrow exactly but from around the same time as when they signed to that specific record label.
There comes a point in time when music is made and you hear it for the first time and don't know what to think. Do you think people knew how to describe Suicidal Tendencies when they first heard them? But now you can compare other bands with them. Bitch Hawk has any many metal guitar riffs as it does reasons for hardcore kids and I think the fact that these songs can have that appeal to such broad genres is a sign of how valuable it is right now. And, yes, that includes the fact that so many heavy artists these days want to throw in some melody and singing so it's nice to hear something just straight up kick ass.
Bitch Hawk could be best compared with Black Sabbath or maybe even Refused, but there is just this quality to their songs that you know regardless of what other people think the talent is there. Not just with punk rock, but with metal and even hardcore music people tend to think that it is easy to play because they tend to think a lot of it all sounds the same. Bitch Hawk has that musical background you can hear come through in a classical training sense that reminds me of Dillinger Escape Plan while carving out a style all their own. Put it on loud, motherfuckers!!