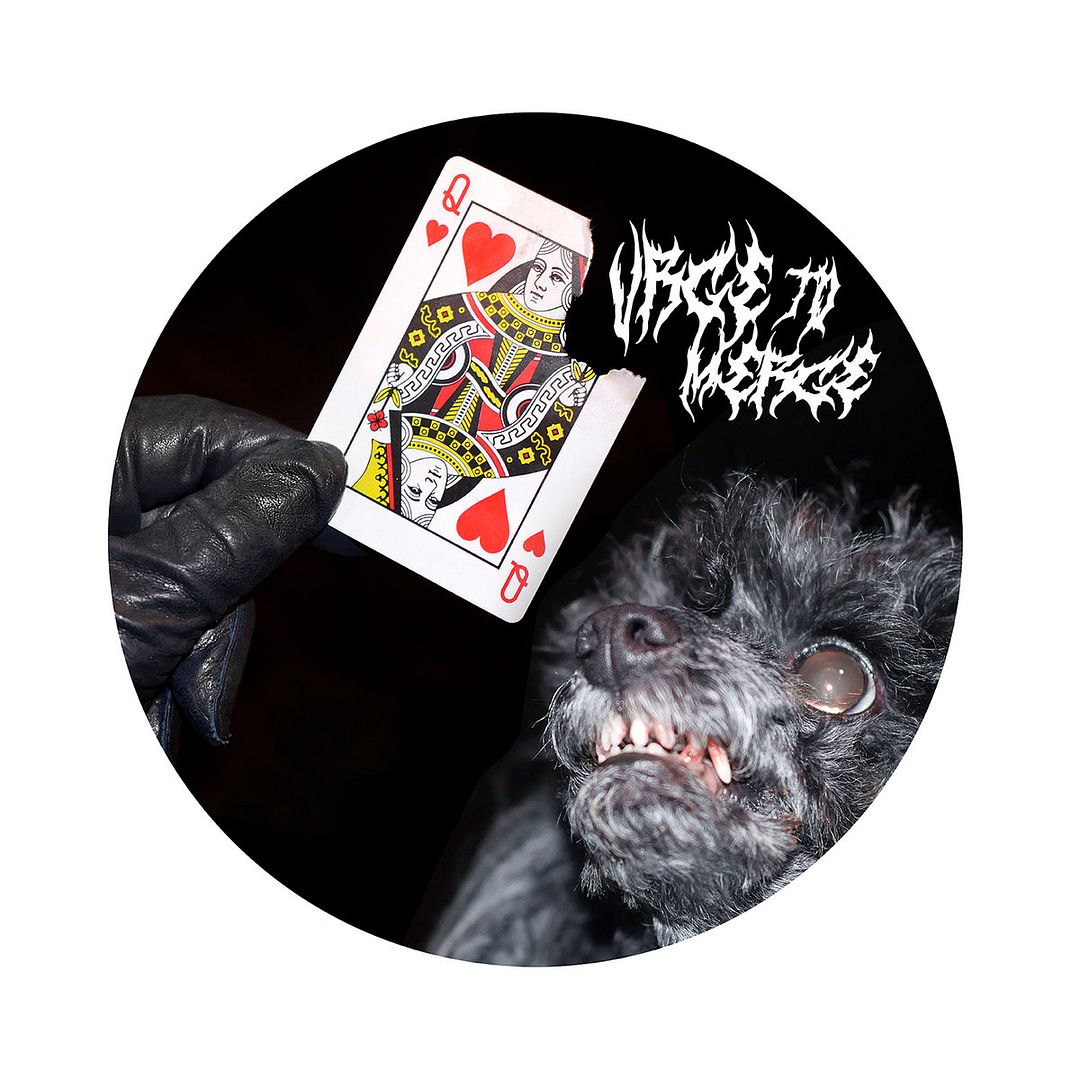 Back when I used to attempt to go see live music (Which I barely go outside anymore, so this was years back), I would get event notifications on Facebook. One of them was for this band called Birthing Hips from Boston and they were playing here with a couple of other bands, I think one of them was about clowns or something (Was it Crunk Witch?). Anyway, I did what most people should do when they find out a band is playing near them and put their name into Bandcamp to see what they sound like exactly. The first thing I obviously noticed was that their music was available on cassette and so Birthing Hips became cool with me.
Fast forward a few years later. I'm fairly recluse. But I get this email about Birthing Hips releasing a new album on NNA Tapes. This has me obviously intrigued so I put it on to see what it sounds like. It is everything I could hope for and more from Birthing Hips. See, before "Urge to Merge" I was listening to Birthing Hips wondering how to describe their sound exactly. It's why I've not written about them before. But on "Urge to Merge", Birthing Hips takes those ideas of "I can't describe this" and makes them greater as they stray further from traditional sound.
What do you call a band such as Birthing Hips? They have guitars, bass, drums and all of that, so there is that traditional rock sense underneath it all. Their rhythm is erratic, but it is there. This goes beyond math rock, further out there than skramz. It's something like art rock, but it's also got that borderline thrash where it gives off this energy, perhaps an anger but not all of the songs are angry. It's punk rock for the 21st century. That's the best I can do to describe it.
The thing I like about the songs though- aside from their nearly impossible to describe sound- are the lyrics. No matter how complex and overwhelming they might feel at first, be assured that if you listen to them enough times you can and will find yourself singing along. The second track- "Belly Please"- seems to be an absurd number about what types of food the author likes and wants them all in her belly. But if you over-analyze it you could start getting into the idea of body shaming and see it as a "More people need to eat and not care what society thinks of how they look" because too many people are unhealthy because society tells them that is beauty.
"I Want This Place Impeccable" reminds me of a song by Yvonne and the No Regrets, while "Shut Up and Leave Me Alone" exposes how creepy men can be. I suppose you could say there is a relatable aspect to these lyrics, that they seem like stories about every day situations, but yet you could read deeper into them to find more meaning. Somehow that could be attributed to the music itself but, I think this is one we're going to be dissecting for years to come.