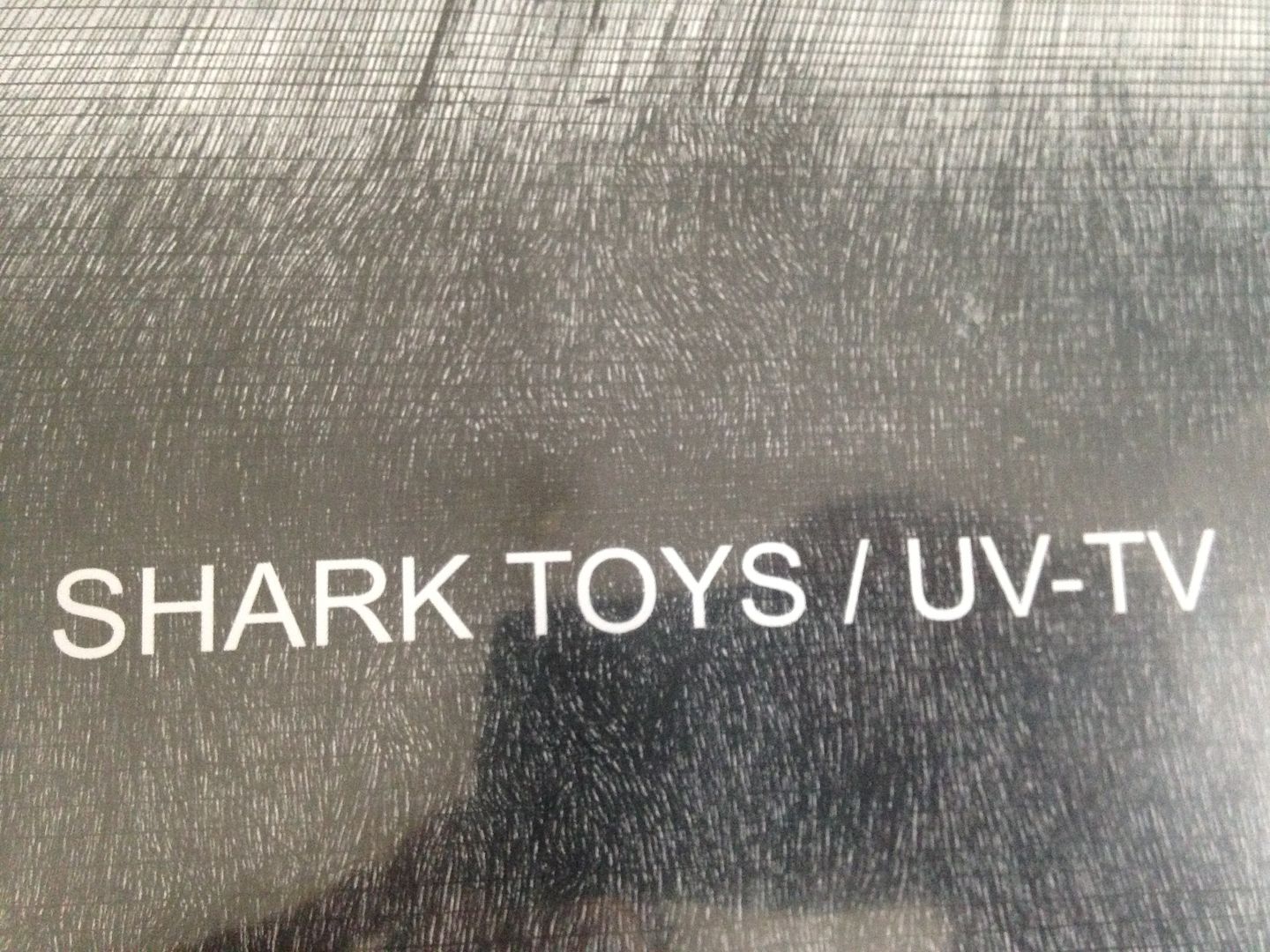 So the story with this split record is that if you download the songs then you get a total of six songs while there are only four on the record itself so this leaves you with an extra song in the download from each of the artists. It's kind of fun in the way that it gives you the incentive to download.
Shark Toys has this raw, fuzzy punk sound to me that can be somewhere between Dead Boys and Bouncing Souls. I mean, if you don't hear that song in theirs about wanting to throw a toilet off of the roof then I don't know what to tell you. With organ keys this also reminds me a bit of the older River City Rebels music and I absolutely love that about it. Their third song is a live cover called "Vertical Integration", which is introduced as an "old '70's cover" so I had to go to google to find out it was by Vic Godard & The Subway Sect but I am now going out of my way to listen to more music by that artist as well. (I actually started by watching a video for the very song from 2012 by the original artist, which was neat)
UV-TV is also full of a bit of raw, distorted clanky rock n roll but it comes out more somewhere between the likes of Joan Jett and The Muffs. It's just loud. There are those basslines that I love so much, but the only word to really describe this is loud because even when it sounds like it wants to have that 1960's rock n roll feel to it, the sound is still lou enough to blow your speakers. I love that about it, and though there are male vocals on the third song as well as the female vocals I like to think of this as just being the type of band a young woman wishing to get into music in 2016 should be listening to for advice.
On a broad scale I feel like comparing Shark Toys and UV-TV could be like comparing Sex Pistols and Blondie. Even though they may not seem to have a lot in common, they both certainly seem to have the overall vibe of fucking shit up and, well, at the end of the day they both also can rock hard and that's really what this is all about, isn't it? These are just two of the best bands I've ever heard and I'm itching for more from them both.