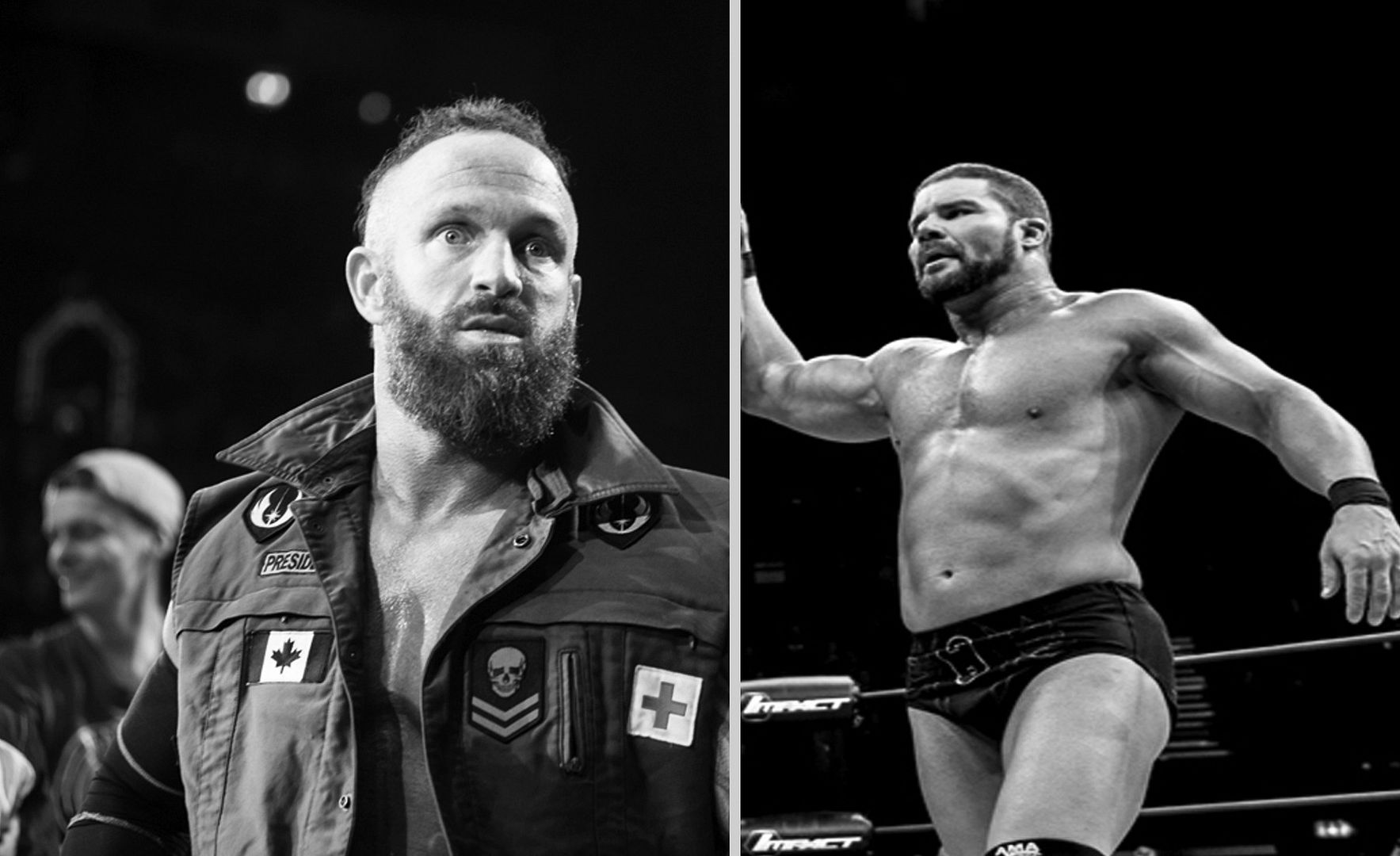 As soon as it was announced that both Eric Young and Bobby Roode had left TNA together I felt like most of the wrestling world: they're headed for WWE. While there are a lot of theories out there and other notions as to what will or won't happen (I've read people saying Bobby Roode should come to WWE but not Eric Young and vice versa) there is one truly great way to bring them into WWE and it all starts after Wrestlemania 32.
You see, when Shane McMahon said he wanted control of Monday Night Raw no one ever said exactly what that meant. Sure, I've heard the commentators state here and there that controlling Raw meant controlling all of WWE but since WWE doesn't really have any competition right now (i.e. no Monday Night Wars) the best thing for them to do perhaps is compete against themselves. And why not? The biggest competition for Wrestlemania 32 is NXT Takeover: Dallas.
So when Shane McMahon wins at Wrestlemania 32 it's going to be a feel good moment. The next night on Raw though, Vince, HHH and Stephanie will say that Shane has won and he gets to control Monday Night Raw... but they're going to control Smack Down! and the brand split happens. We enter another draft, each side selecting talent left and right, and then of course there will ultimately have to be a decision about what to do with the titles. Granted, I'd just put the U.S. Title on one show and the IC Title on the other, but what about the tag team champions? Does WWE have enough tag teams to have two sets? I think that they do... or will.
Imagine that the tag titles stay with New Day after Wrestlemania and as such New Day somehow gets drafted to Smack Down! with The Authority. Well, this leads to Shane McMahon saying he'll create his own tag team titles and as such he holds a tournament or just selects four teams at random to participate. So you have to imagine someone winning this in a big, babyface way and I couldn't think of a better team to do it than Enzo Amore and Big Cass. Only after they win the newly founded tag team titles and are celebrating in the ring they are attacked by Eric Young and Bobby Roode.
Yes, the best way to bring Young & Roode into WWE is as a heel tag team and let them make a big impact (no pun intended) on the main roster. They need to be heels because they have chips on their shoulder for spending so much time in TNA (or as they refer to it in WWE "not WWE") and much like Kevin Owens watched Sami Zayn do his thing, Young & Roode watched others get the call to WWE but not them. Now that they are finally in WWE they are there to make a pissed off statement.
Eventually, Eric Young can find himself in a comedy act on Main Event and Superstars, but this is the way I would bring them in. One of the biggest kicks in the pants with this whole thing was James Storm going back to TNA after briefly appearing in NXT and now he's kind of stuck there because if he wasn't bringing the trio in ala The Radicalz would also be quite the sight. But this tag team of Young & Roode would also give time for Roode to branch out on his own eventually and maybe even bring Beer Money into WWE one day. Regardless of what happens I'm excited because two stale characters have just left TNA and hopefully will find fresh starts somewhere else.