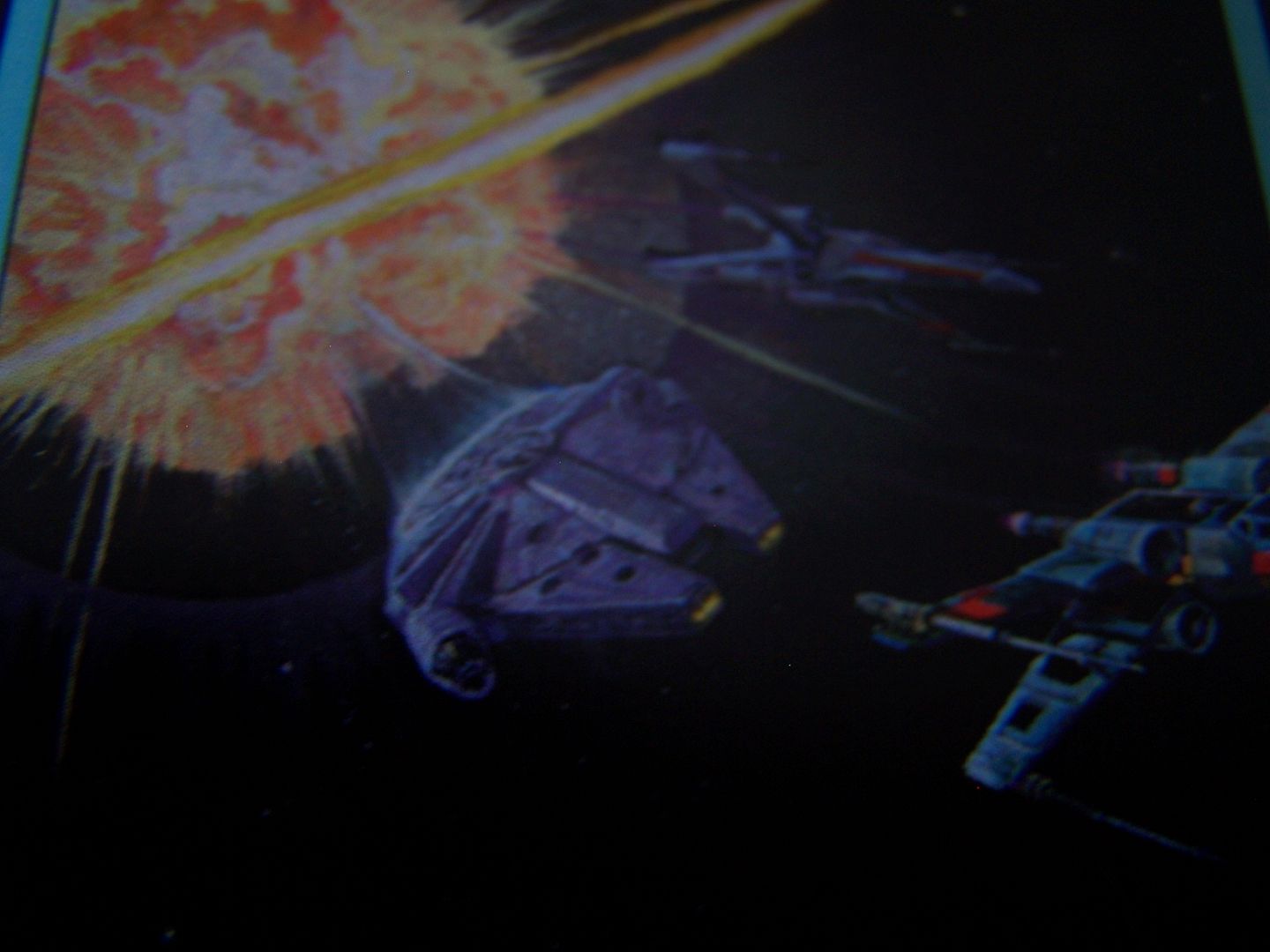 [€5 // Edition of 66 //
https://welivedlikecobra66.bandcamp.com/album/death-star-goes-supernova
]
I enjoy the name (we lived like) Cobra66 because it really stands out to me among bands that seem to have a lot of similar names. This cassette- "Death Star goes Supernova"- is four songs, two per side, and rather than describe them in my typical manner I'm going to just do what that would result in anyway and break this down into a Song-By-Song-Review. I can't remember the last time I did a SBSR.
<1> "
Ascension
" - Right away this comes on with distorted fuzz and it has a classic rock feel to it. It's somewhat psych/garage but I also think it could be part of the "Wayne's World" soundtrack just the same. I hear definite influences of Led Zeppelin, Blondie and Joan Jett and this is just such a great song to start this off.
<2> "
Carnival of Fools
" - Before the song we have an audio clip of two guys talking about luck and the one guy says he has had some luck lately but it's all been bad. I feel like it's from a movie I've seen but simply cannot place right now. This song is fast paced, almost closer to metal than the first one, and it has some One-Eyed Doll coming out in it as well. There are cowbells with huge distorted guitar riffs and it still feels like everything from the first song only with more power behind it somehow. This ultimately becomes a sort of Indian (like, from the country India) sound of guitars or some sort of stringed instruments in a celebration of some kind perhaps. I'm not entirely sure but it's a nice little means of ending the first side.
<3> "
Straightrazor Jesus
" - A guitar riff goes into the drums and we have some heavy thrashing to open up this song. It's got that bobbing up and down feel, but it's just so good still. I can begin to hear the L7 in this song now, though it's probably been in all of these songs up until now and I'm just finally realizing it. A nice guitar solo and this is not quite as metal as the second song but it is just all around good rocking fun. This song also seems to be- lyrically- a sci-fi movie of some kind and I'd love to see the movie that goes along with this.
<4> "
Blues Love
" - This just opens with a killer guitar riff and now it's going into something fast, like the first song but with a little bit something extra. I actually can hear some Dead Sara coming out which is odd because this cassette on the whole has reminded me more of something classic than modern. There is a certain amount of blues to it, but it is played in a way that doesn't make it sound as apparent as you might think. It's slowing down now, doing those melodies and bass lines as I can only imagine it will kick right back in soon. We're back into psychedelic swirls like Jefferson Airplane. It gets choppy in the static wind to end the song and the cassette.
Have you ever seen the movie "Almost Famous"? If you're reading this odds are you like music and if you are a fan of music than there is a good chance that you have seen that particular film. Well, in the opening scenes the main character's sister leaves and he finds a crate of records under her bed or whatever and begins digging through them, listening to them all one by one and the such. I imagine that scene in my head on any number of occasions only when I picture it there are cassettes in place of records. Why? It's not just because of my love for cassettes but because I grew up with cassettes and at a time when vinyl was going away (almost gone).
I imagine some kid digging through a sibling or parents cassettes and finding this to listen to, changing their life forever because of it. I imagine my son one day going through my cassette collection when he is old enough to appreciate music for himself (Though he was listening to this with me and rocking out just the same, so there is that) and finding this cassette and saying, "Yeah, that's music". From their name to their artwork to just everything about them this cassette is flawless and it really embodies everything which great music should be. It's not a question of whether or not you'll hear this one, but rather when you will.