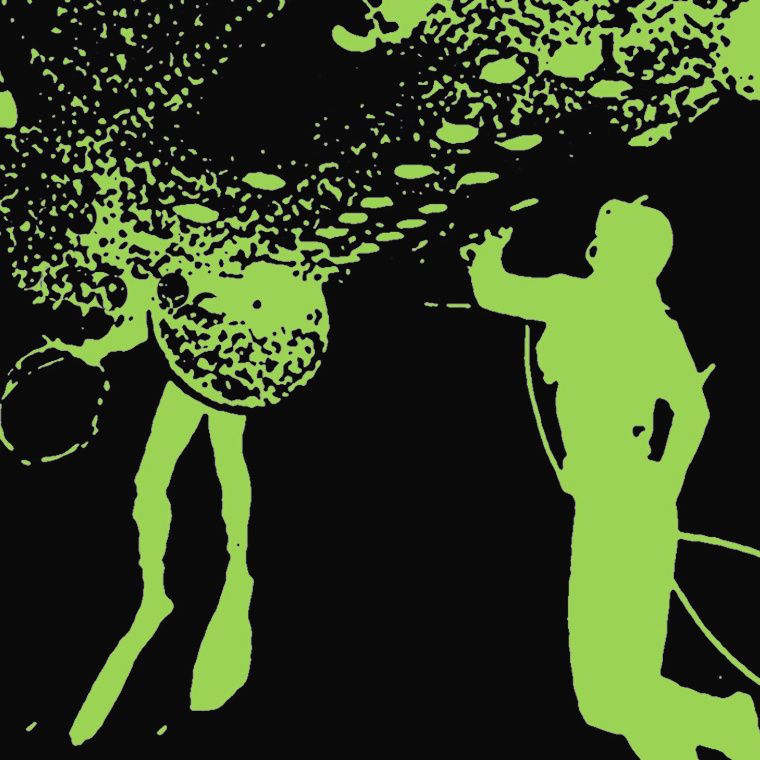 [SOLD OUT //
https://primitivemotion.bandcamp.com/album/two-ellipses
]
According to the Bandcamp page for Primitive Motion this music was recorded back in 2011 and released in 2013, and yet Bandcamp themselves has it up in my "released this week" feed for some reason (It is currently May 20th, 2016 if you are unaware) This cassette has long since sold out and I don't know if I would have wanted to buy it because of the shipping from Australia but someone needs to seriously look into Primitive Motion and consider releasing some of their music on cassette here in the United States.
What begins with sort of strings and horns in a drone sense becomes beats and tapping by the second song. There is singing, but at first there aren't words just sort of melodies. Yes, the words eventually do come, but still this remains one of the most vocally complex pieces of music I have ever heard. It goes into those bliss/glass tones with vocals over them and it's like something that Gotye might have done but not really at all even. Quiet, sort of howling whirrs come out on the titular track and the singing is just being belted out here. Background lightsaber sort of synth comes out as well and then the next song takes on some form between that of U2 (but not in a bad way) and the second album era Stone Temple Pilots, if only because it has that hippy/trippy vibe to it.
"Upwelling", the fifth song, has a darker sense to it like Nine Inch Nails' "Something I Can Never Have", which is both hollow and something else I can't quite put my finger on. This is followed by a song with glass bells that remind me of Christmas time at first but eventually pick up the pace and seem to stray away from that holiday-jolly vibe. There is singing and back and forth rhythms like a Willy Wonka ride or simply Gary Jules' "Mad World" with that acoustic piano feel that all comes to a close with what I believe to be the sounds of a tuba.
As I look over the merch page on their Bandcamp now, I see two compact discs for sale, three records and a cassette that isn't sold out. In fact, this is the only item on their merch page that is sold out so why Bandcamp suggested it to me as if it had just come out this week makes little to no sense to me, but had they not I might not have ever heard of this most wonderful artist and so in that way I am glad that they did. Primitive Motion combines sounds of instruments I've not necessarily heard grouped together before or at least not grouped together like this. They create a new, refreshing and just overall pleasing to the ears sound and I am most certainly going to explore all that came after this as this does appear to be their first release.