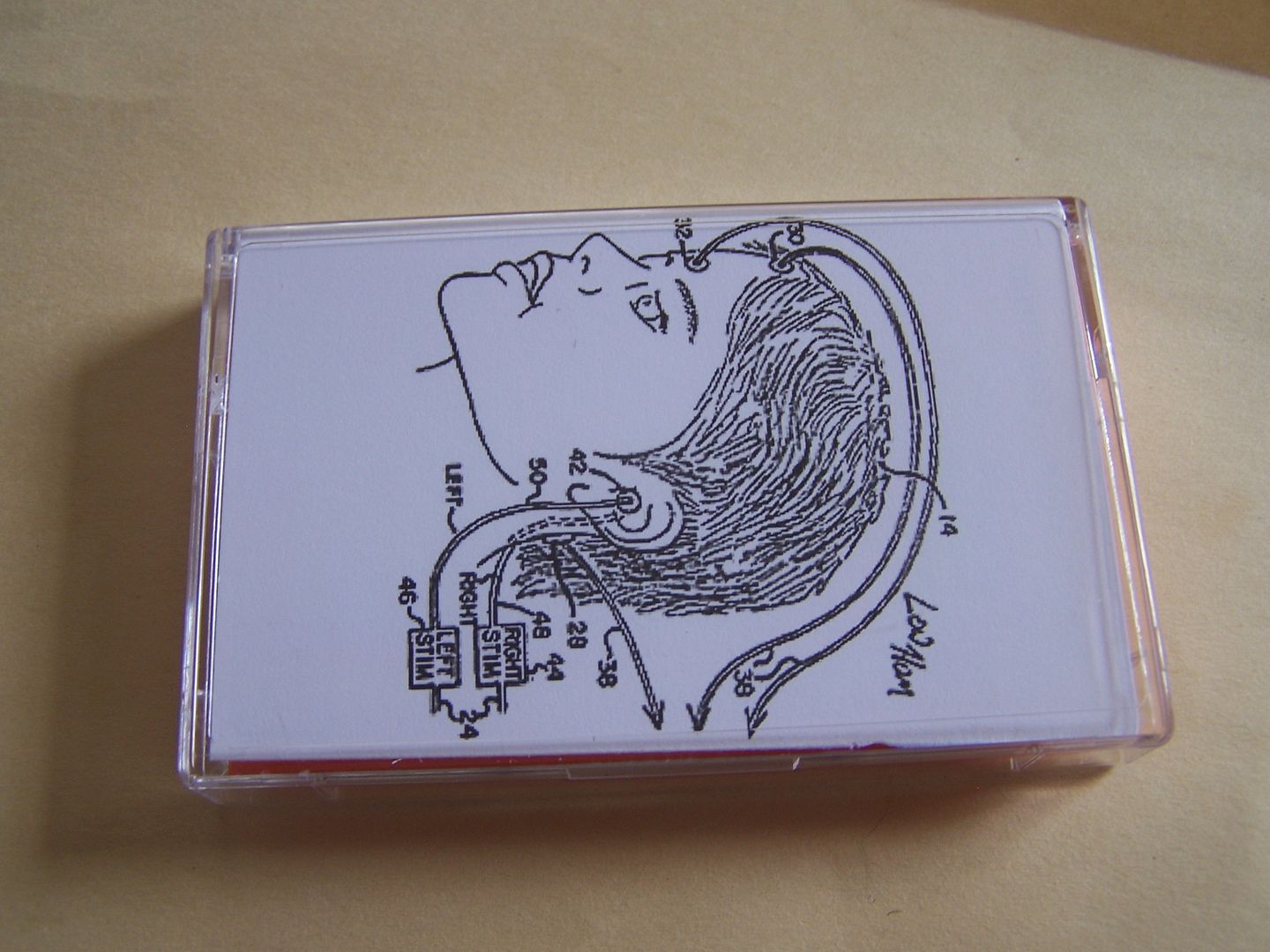 [$5 // Edition of 50 //
https://practicerecords.bandcamp.com/album/low-hum
]
I would like everyone to take notice of Joplin Rice's "Low Hum". This is how you make music that sounds like Elliott Smith without me calling you a mere rip off of him. It's funny because I actually sent out an email just today- mere hours before writing this review- about the very idea of an artist sounding too much like EFS. I won't name names, but the artist in question at least has somewhat of a sense of humor no matter how much time I won't waste on them anymore.
"Low Hum" begins with a folk/Americana feel that is quickly lost in melody. It's the Flaming Lips and Beck but it also has that upbeat bedroom rock vibe that can channel any number of artists yet become so personal that Joplin Rices claims it as their own. With pieces of EFS and Ben Kweller coming through, this is mostly due to the fact that the lyrics are accessible and it has that borderline pop quality as well.
I can't name you anyone off the top of my head who is a singer/songwriter (That is to say a dude with only his voice and an acoustic guitar) on the pop charts right now, but Joplin Rice isn't doing what someone in that situation would because often times those songs tend to be borderline kids music. Joplin Rice channels Stupid Bummed in the sense that it can have a happy feeling to it but melloncholy in the lyrics. Though in all fairness it might not be quite as pop as I'm making it out to be. I just feel like the lyrics can really pull you in.
Acoustic songs are not the only songs on "Low Hum" though as effects pedals can be stepped on to create loud distortion. This happens on both sides and is somewhere between Weezer and Hum, but not exactly either of those two. It has that mentality of Weezer's "Pinkerton" within the song structures but it doesn't actually sound as much like it as you'd think.
I do believe on some levels that if EFS was alive today, making music still and he got into some non-acoustic rock then this might be what he could come up with in terms of the general sound. Or it might not be, who knows. But this is for fans of EFS who want to fall in love with something the way that they did with him but not have to roll their eyes at just another clone. It's also just something for fans of beautiful music.