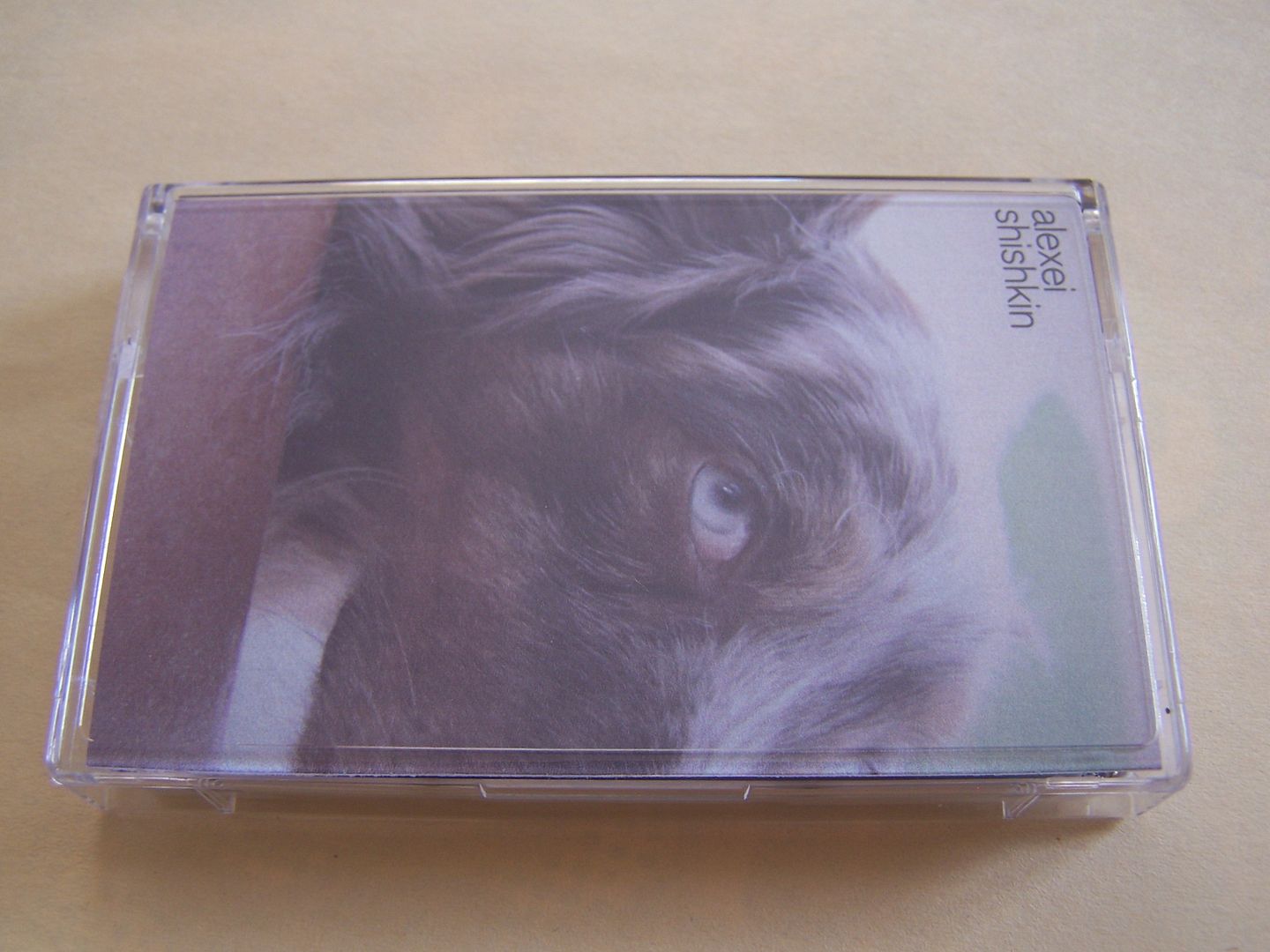 [$5 //
https://forgedartifacts.bandcamp.com/album/the-dog-tape
]
- releases 4/14
It seems more often than not that Forged Artifacts will release music by bands and artists that I feel like I should know but I don't. I mean that in the sense that if I listened to more bands on labels like Merge or whatever then I might be able to have some closer comparisons for the sound of someone such as Alexei Shishkin but the fact is that I tend not to like anything in that sense (I like to call them my "Spotify Reviews" because they're typically artists that I use Spotify to listen to) and so I do feel like if I was listening to something similar to this it might not be as good. I'm not implying that if I had heard "Artist X" on some other label and didn't like them I'd just say "Oh yeah, this sounds like Artist X and I don't like them so I don't like this", I'm saying no matter who the "Artist X" is that people will compare this with I don't think it will be able to compare with the complex beauty of this cassette.
Right away I can tell you that some of the artists I hear coming out are Ben Kweller, Elliott Smith, Beck, Animal Flag and Volcano, I'm Still Excited!!. As i think of that more and more- the VISE part- I do think this has some sense of that era of Polyvinyl band sound to it, though I'm not sure what is Polyvinyl these days exactly other than The Dodos and Sonny and the Sunsets. I used to have a good relationship with Polyvinyl in the Aloha days as well but now I just get downloads from them and I don't listen to them. (I actually did listen to the new Dodos album but didn't care for it. Additionally, Polyvinyl releases cassettes but won't send me one. Why? What are they hiding??)
What you need to know about "(the dog tape)" is that it's not about what the comparisons can be made to and why but rather the simple fact of how this sounds. The songs are of a slower to moderate tempo first off, so nothing is really fast paced. In the first song he does sing about getting stoned so that makes sense because this is that relaxing way. Though he also tends to sing about the beach and such and so this could also just be the perfect sounding to sitting on the beach, under an umbrella, listening to waves crash and seagulls beg while the sun is shining high in the sky.
That slow quality to it seems almost like a chill vibe that does remind me a little of Lou Reed's "Walk on the Wild Side", but that's really where my comparisons end now. Within the lyrics, mostly which tend to tell stories or paint confessions, there are sometimes organ sounds or other such harmonies which only go onto further enhance this melody. And while there are beeps and other such sounds you might not consider to be as such there are many background hints of pop on these songs as well.
A long while back when people got to saying everything was epic (especially the "epic fail" peak of popularity) I was no longer allowed to call things "epic" even though I would mean it in such a more serious sense where it would be just so much bigger than whatever else implied by other modifiers. People tend to overuse the word "beautiful" and, sure, you can find the beauty in almost anything if you try hard enough but this cassette right here is a work of pure beauty.