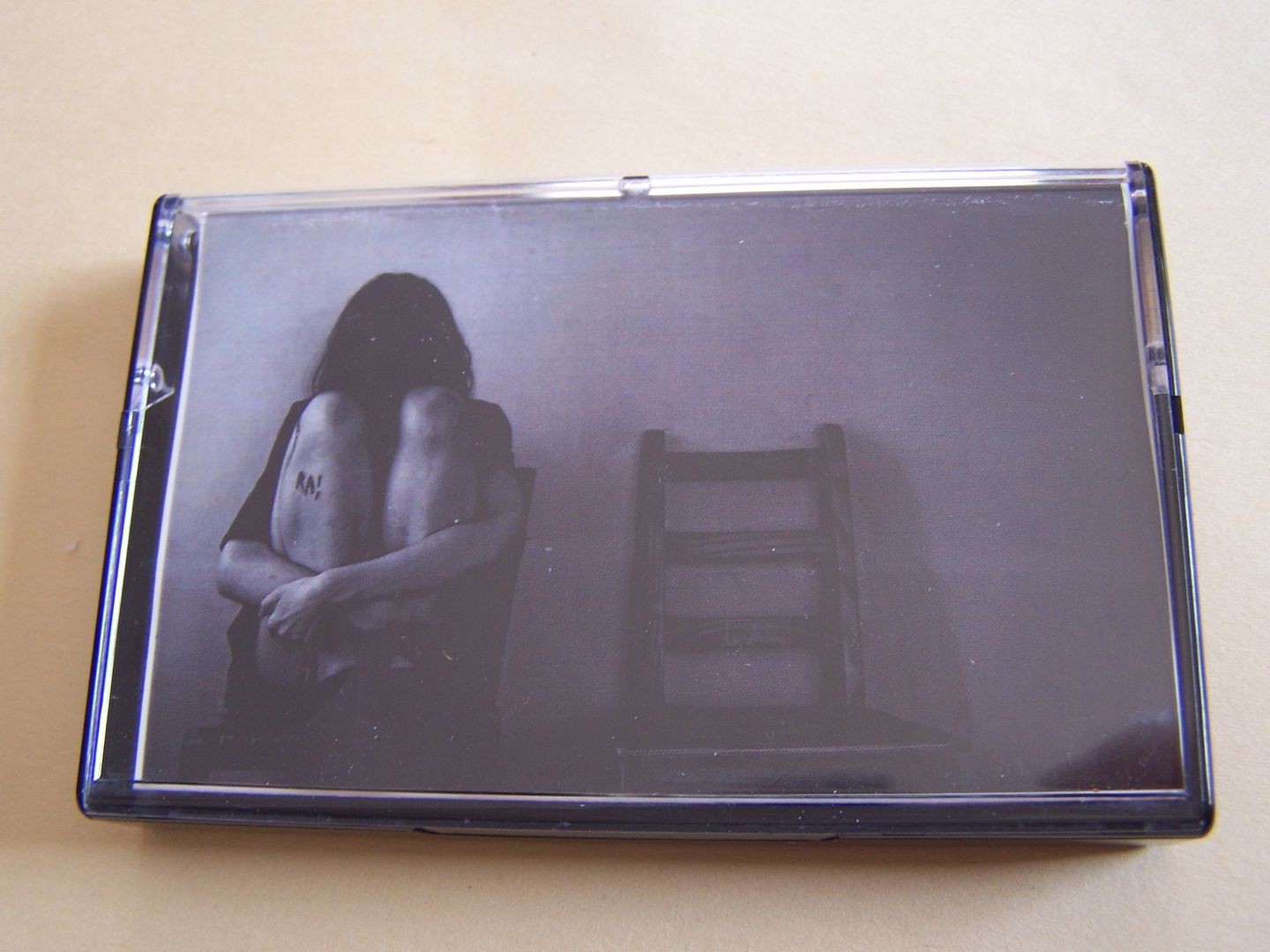 "Oh Unhappy Bella" begins with an audio clip and this isn't the only time you will hear one during this cassette. What comes next though is what matters most. There is an Incubus type of feel musically (Yes, really) and then spoken word vocals which fall somewhere between taking a walk on the Wild Side and Ground Control to Major Tom. As it has that guitar notes/speaking verses it kicks in heavy with a flurry of distortion in the chorus and, yes, that is only the first song.
What follows are songs of indie pop rock that could be Hellogoodbye, but only vocally. There is a cover of "Be My Baby" but it doesn't get all dreamy like you would think it would on such a song which is good because RA! is fairly obviously carving its own path here and won't be grouped in with the likes of an artist from not just a genre but an entire label.
Somewhere between The White Stripes and Flaming Lips, a song follows with acoustic vibes and when you hear the line "Stop stealing my daydreams" you'll be hooked. It's a bit of Modest Mouse, rock n roll and maybe All-American Rejects. It's not so much catchy as in the way that you can sing along because the words rhyme and you can begin putting them together the first time you hear the song, but it does have a way of getting stuck in my head.
Side B has an audio clip to start about how life expects something from you and I laugh in the face of life. There is a decent amount of distortion, a little bit of The Beatles and then by the end we find an instrumental piece that is on the cusp of FNL. Just the variety alone should have this cassette in your top played list, but I am warning you that when you do listen to this one you will have trouble getting it out of your head. Though that, to me, has never been a bad thing.