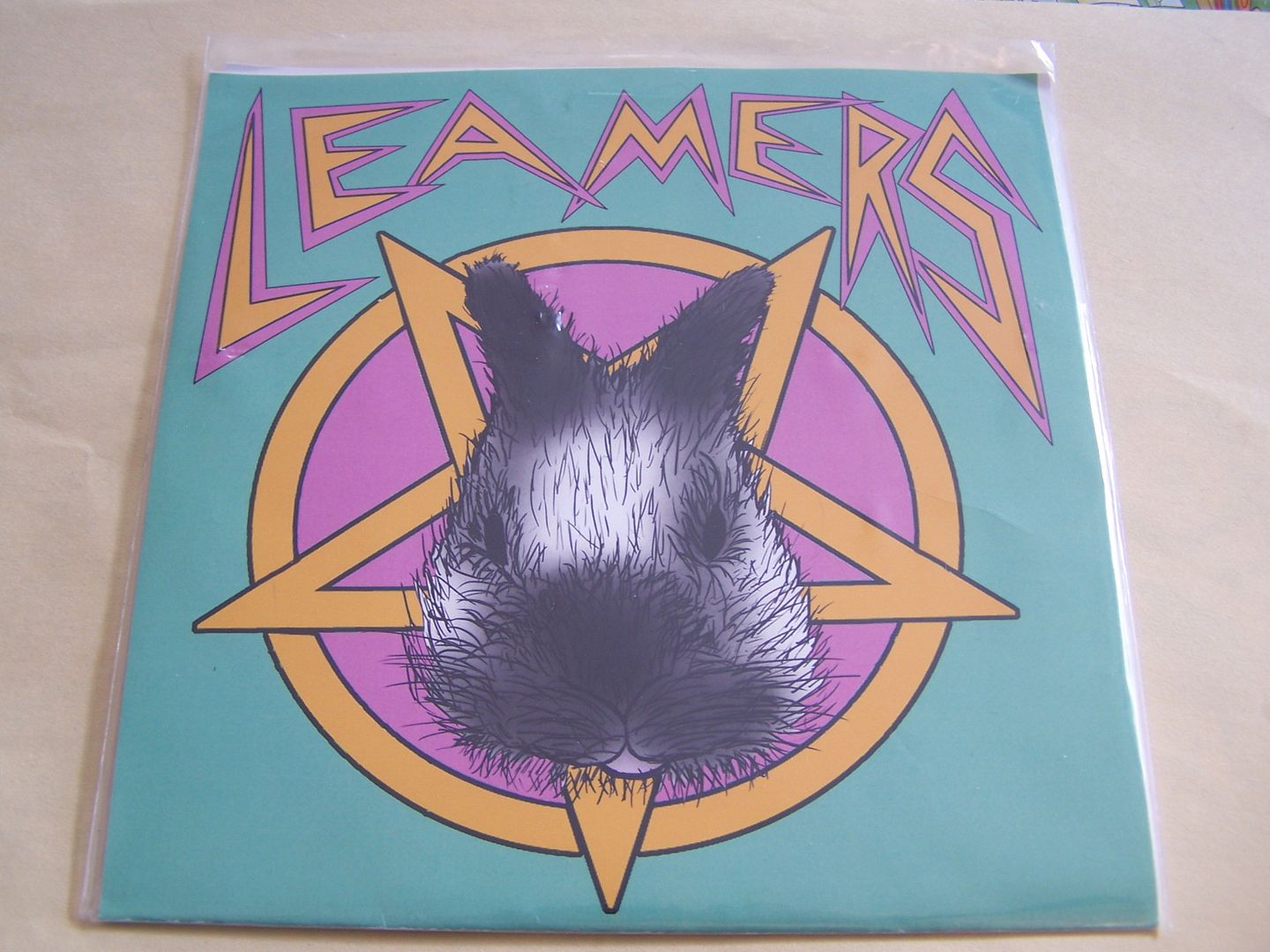 [$5 CAD // Edition of 200 //
https://talkingskullmtl.bandcamp.com/album/ts011-leamers-getting-older-b-w-youre-not-ready
]
These are two songs from Leamers, as per the title, and as such I will just take this as a side by side review which really just translates into a song by song review.
The first of the two songs is "Getting Older" and it has the tag line of getting older but not caring and I can dig the apathy. There are elements of Husker Du in this song as well as punk such as Vandals in the chorus. There are lots of cymbal crashes and it reminds me most of a band from that Minneapolis scene that was once so popular or other vinyl favorites of mine Porcupine.
"You're Not Ready" is about twice as long as "Getting Older", if you're into getting more bang for your buck, but I assume you don't care about such trivia. It begins with Local H crunchy guitar chords and then has vocals similar to Franz Ferdinand or the White Stripes on some sort of commercial level. It then somehow begins to remind me of a classic rock song and as I'm thinking of various songs in my head I begin to realize the one thing that they all share: Alice Cooper. A little bit of Ozzy vocally and tambourines are clapping along as I can also see this as being on the most excellent soundtrack to the movie "Detroit Rock City".
Whether it be from last year, the 1990's or even older all you really need to know about Leamers is that they rock and this is one you want to play at maximum volume. Having this one record is also perfect in the way that this is the type of rock n roll I think of when I think of stacks of vinyl.