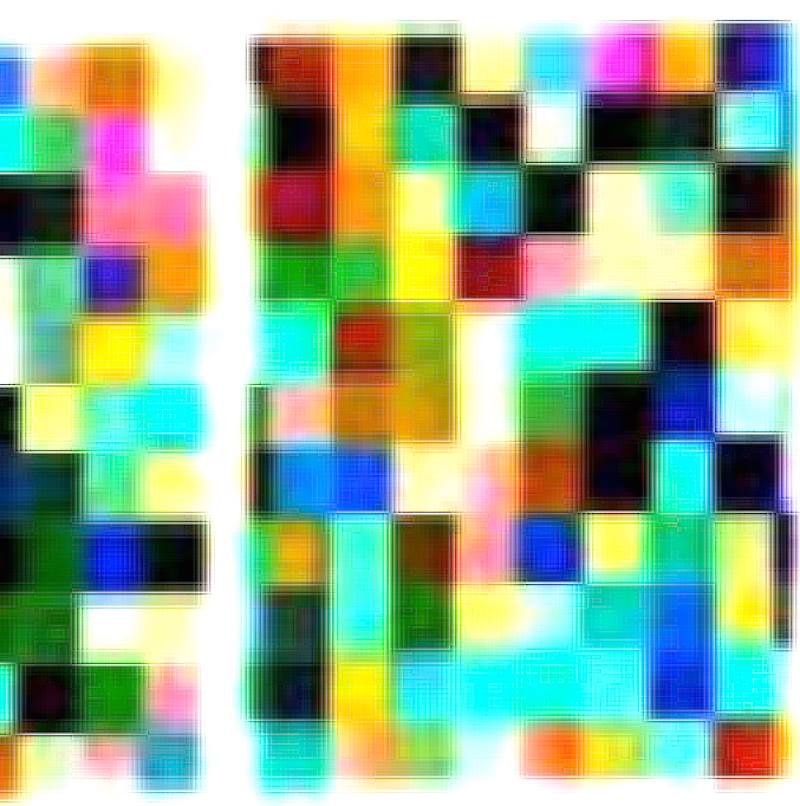 Has it really been since September that I published my last interview? Wow, where has the time gone?
Logan Archer's first three releases will be put out on cassette on February 21st via 4! records + tapes. Links to all you need can be found here:
Logan Archer on Bandcamp // 4! records + tapes on Bandcamp // Logan Archer on Facebook
(1) I first heard about you through the 4! records + tapes compilation "Perilous Holiday". How did it come about that you would be a part of that and what did you think when you heard it would be released on cassette?
1) I loved Benjamin Poole's EP Home Language, which was the first release on the label. Having recommended each other's music online and knowing the label was just getting started, I reached out to Benjamin about possibly doing a release on the label, and things just worked themselves out from there. When I heard the compilation was going to be put out on cassette, I was thrilled. I had been obsessed with labels like Orchid Tapes and Snowfall Tapes at the time so it was exciting to hear my music on that medium when I got my copy.
(2) I went from your Bandcamp to your Facebook page where I read that your first three releases were going to come out on cassette. Is it strange to think about it because they're all being released at the same time and after the initial release as well, you know, as opposed to being released after the music was first released? Or do you think people who have had time to listen to these albums since they've been out will now be more excited to get them on cassette?
2) I've thought about that being strange as well, but considering it's such a limited release of each album, I think that there's been a nice enough passage of time to establish that there's going to be an audience for the tapes. The simultaneous physical release of each album is also something i like to consider an overarching artistic statement in regards to my music of the last three years, kind of like a final showcase of these records before I move on to more ambitious and better projects.
(3) As someone in that genre of music that sounds good on cassette was there that desire or even need to have your music released on cassette eventually?
3) It was never a need, but surely a desire. Some of my favorite albums were either recorded on cassette or released solely on cassette, so it has always seemed a rite of passage to release or record my own music on the medium. If things go according to plan, my next record will be done entirely on analog gear. I've already released a weird little ambient/noise record under the pseudonym Xanax Tomboys that was done live to tape in one take (you can find that at
xanaxtomboys.bandcamp.com/album/xt1
), and I hope to make more refined music like that in the future as well.
(4) Your newest release is called "Dialogues" and is rather interesting because it is a collaboration with Victor Florence. How exactly did that come about as it seems like as it seems like a more challenging project to create?
4) Victor and I have been great friends for about a year now, I believe, and we've always had collaborative ideas in mind. It was just a matter of establishing an interesting enough concept that both of us could get excited about, which happened quite naturally with Dialogues. Each pair of tracks is in the order in which they were recorded, so the album retains a sense of an evolving conversation between two musicians. We'd communicate online, sending each other images, ideas, or videos for inspiration, composing a track each at a time. It was rather easy, actually, as I work well with understanding the concept of something before digging into the details of it.
(5) Do you feel like doing "Dialogues" would make it easier for you to do something similarly again with a different artist or is it one of those "It was fun but I wouldn't want to do it again" type of things?
5) I'd love to collaborate with other artists for sure. Victor and I have very similar yet suitably different outlooks on music and sound, so it was a very seamless project, but I'd be interested in trying the same thing out with other artists. Having that sense of accountability to another artist makes the whole thing go by so much more smoothly. If you want to collab, hit me up!
(6) What are the top five albums you're jamming right now?
6) Top five albums of the moment are One Hot Minute by Red Hot Chili Peppers, Shadow by Mister Lies, Gazebo by Sharks' Teeth, Sign o the Times by Prince, and Summerteeth by Wilco.
(7) If you could create a tour and pick any three artists to take with you who would you choose and why?
7) Oh man, that's a tough one. I'd take Victor Florence, no doubt. Mat Cothran is one of my favorite songwriters, so it would be cool to have him play as Coma Cinema on a tour. And the question didn't specify active or inactive bands, so I'll go ahead and take The Velvet Underground and Nico with me as well (RIP Lou Reed, Nico, and Sterling Morrison).
(8) Since your last name is "Archer" I feel the need to ask this (sorry) - Who is better: Green Arrow or Hawkeye? (And there is a wrong answer)
8) Ah, I don't really get into comic book stuff, not even the movies. I saw the Avengers, so Hawkeye, I guess. Thought that movie was super overrated though, Guardians of the Galaxy was way more solid in my opinion, and I work at a movie theater so I might have some semblance of credibility on the matter (probably not though).
(9) Final thoughts, shout outs, etc.??
9) Thanks for the interview! Shouts out to
victorflorence.bandcamp.com
,
sharksteeth.bandcamp.com
,
weouthere2010.bandcamp.com
,
comacinema.bandcamp.com/album/posthumous-release
,
kyyy.bandcamp.com
,
cityfiction.bandcamp.com
, and of course
4fctrl.bandcamp.com
. From the bottom of my heart, you all are exquisite.