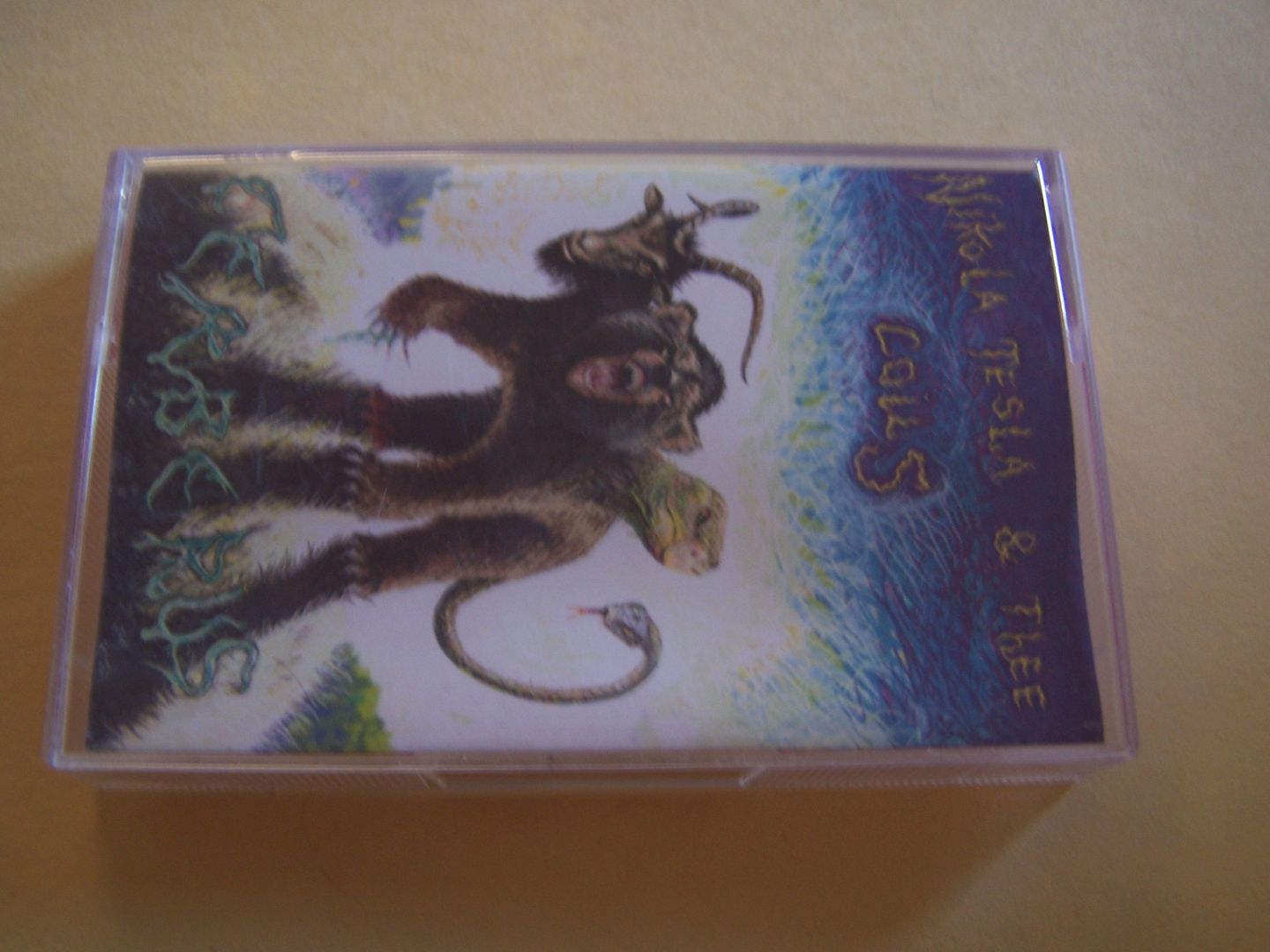 [$3 // Edition of 80 // https://nikolateslatheecoils.bandcamp.com/album/cerberus]
Adding to the idea of never really knowing what to expect from a band name, I guess on some levels this could have been seen coming but I wasn't really sure of this sound until I heard it. As much as this could be the name of a band on Burger Records, it could just as easily be the name of an experimental or noise artist as well.
This begins with sort of sitar rock and reminds me of some definite Indian undertones. There are a lot of cymbal crashes but it does eventually kick in with tambourine and remind me of a combination of Jet and The Monkees. It's garage with hints of punk, the later years of The Gajits, as there are organs and guitar solos galore. A little bit of that High Pop sound does come out though, as does some classic rock influence before Side A meets its end.
Side B starts with a song that hits you with a fast paced vengeance. There is an instrumental number, surf rock comes out and eventually there is even some sort of sound like the Ramones only maybe with some pop thrown in for good measure. (But not too much. Maybe just a little catchy, like the Ramones were on certain songs) As it comes to a close it has hints of being psychedelic and this is just an overall exceptional cassette.
Sometimes I feel as if when I'm reviewing music such as Nikola Tesla & Thee Coils as I am here that I get too caught up in putting down labels that have bands that claim to sound this good and yet for as much as I listen to any of them I am only left bored and feel like something such as this blows it out of the water. Really though, don't buy this cassette because it's better than so many others out there just buy it because it is that damn good.