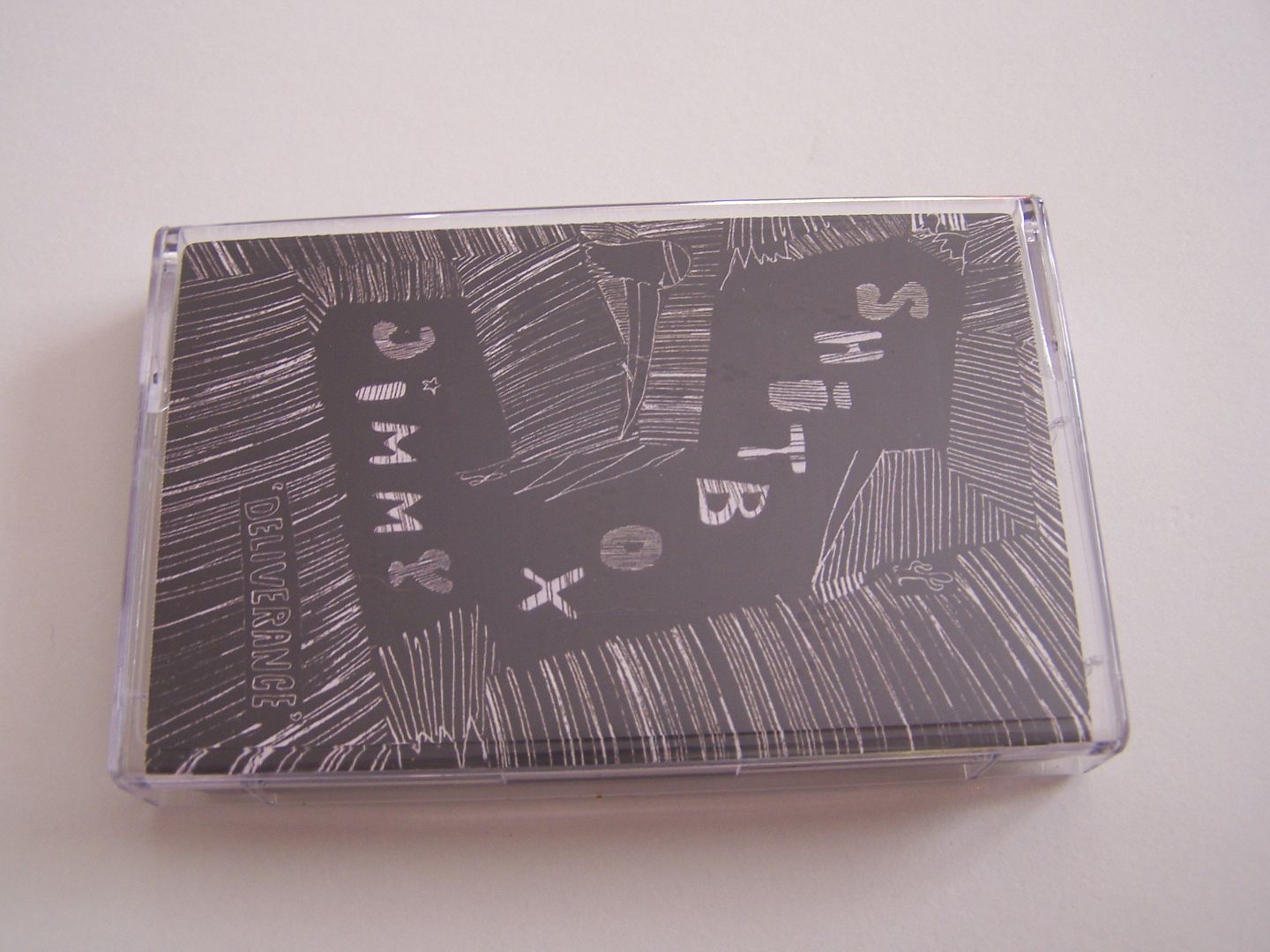 http://shitboxjimmy.bandcamp.com/album/deliverance
http://curlycassettes.bandcamp.com/album/deliverance
I don't know why, but based on the name Shitbox Jimmy I thought this was going to be hip-hop. Boy was I surprised when I pressed play and the loud rock ala Replacements came out. Sure, this can channel Nirvana on some levels as well, but it is not hip hop nor close to it.
Hints of punk carry over into The White Stripes vibe. There are elements of garage and even surf which makes me think of a band I heard of earlier on in my days of reviewing cassettes but haven't thought of in quite some time: The Bell Peppers (who oddly enough did some Nirvana covers)
Some of these lyrics can be belted out with the grit and angst of Two Gallants and at other times it can feel as approachable as Hunx. When I like Shitbox Jimmy best though is when he sounds like Neil Young in an electric/full band kind of way. (Think of "Rockin' in the Free World" if you don't know anything else)
I've never been one to think differently on a piece of music because of my own ill fated preconceived notions, but I do think that more people need to be making music like Shitbox Jimmy.