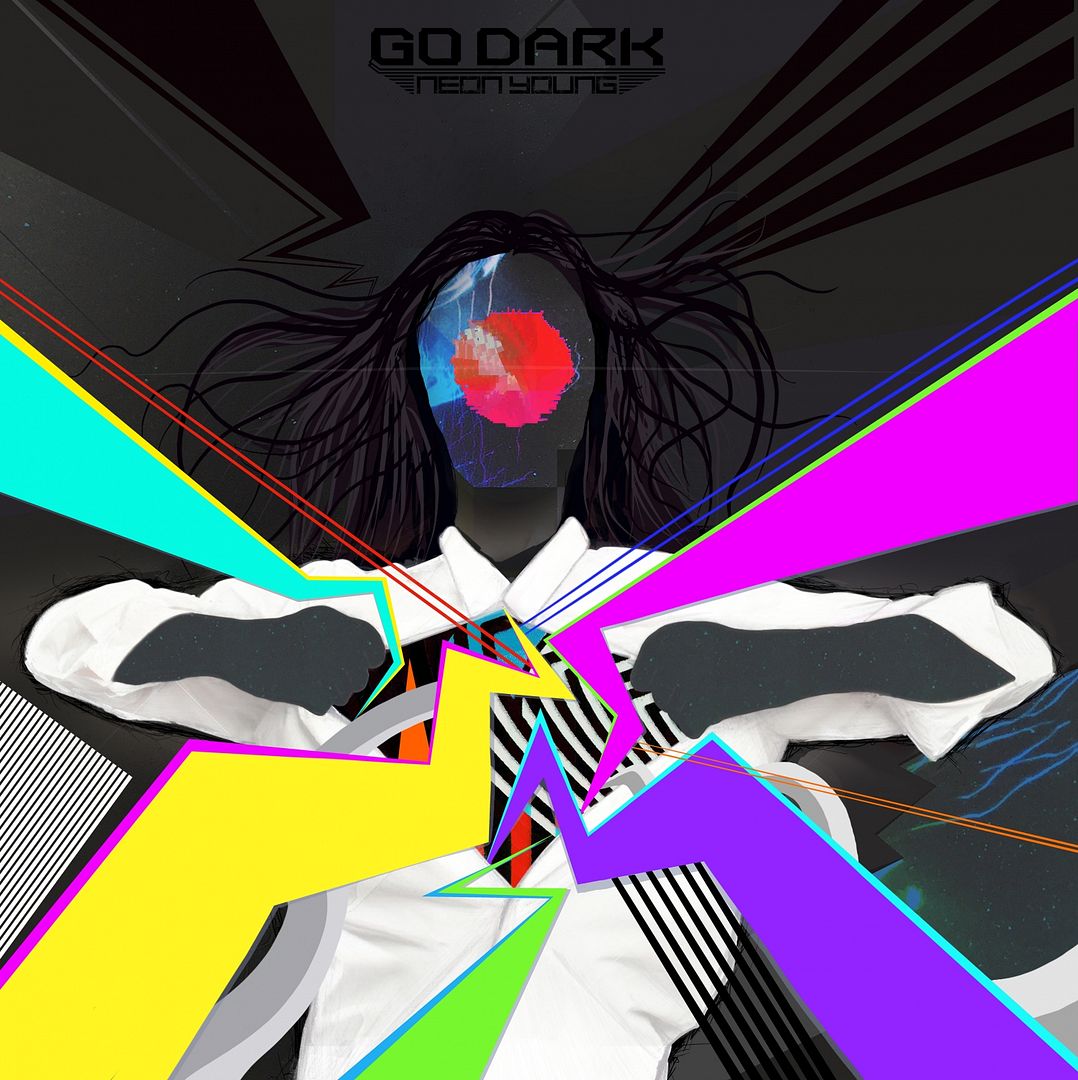 http://bellaunionstore.com/buy/neon-young-1/
//
"Neon Young" is an electro-pop ride from Go Dark that will grab onto your heartstrings and never let go. It is not an easy album for me to describe if only because I've not heard a sound like this before, only ideas which come somewhat close to it. It wouldn't be completely wrong to say that this sounds like some combination of Metric and Polly Scattergood and that seems to be excellent company to be in.
The electronics are fun and sometimes it just gets intense. The song "Dark Moon" likes to sing "That's what's up / what's up" and it kind of sets the vibe for the whole album. It's somehow both light (not to be taken too seriously) and extremely serious (not to be fucked with) both at the same time. If you need to know how such a sound can exist, simply listen to "Neon Young".
"Big Rot" is a song which starts with these deep "Oh no" parts while "Violetest Red" can feel like blissed out dreampop. There can be a lot of synth, kind of dance beats and definitely a sense of something which my parents would've listened to while they rollerskate but, you know, in a more modern sense than all that from the past. It also has these parts where they sing and it feels like they're clapping at the same time and I can only compare it with how kids sing while jumping rope.
Part of the charm, part of the appeal of this album is that it has a pop sound on the surface, but underneath it is so much more and it doesn't feel like anything else I've heard before. It has bits and pieces of other artists, but ultimately forges its own sound which is refreshing. "Beautiful Bitch" has this pop song element to it while containing lyrics about body shaming and ultimately this album is a prime example of how appearances can be deceiving. With this one, you really need to listen.