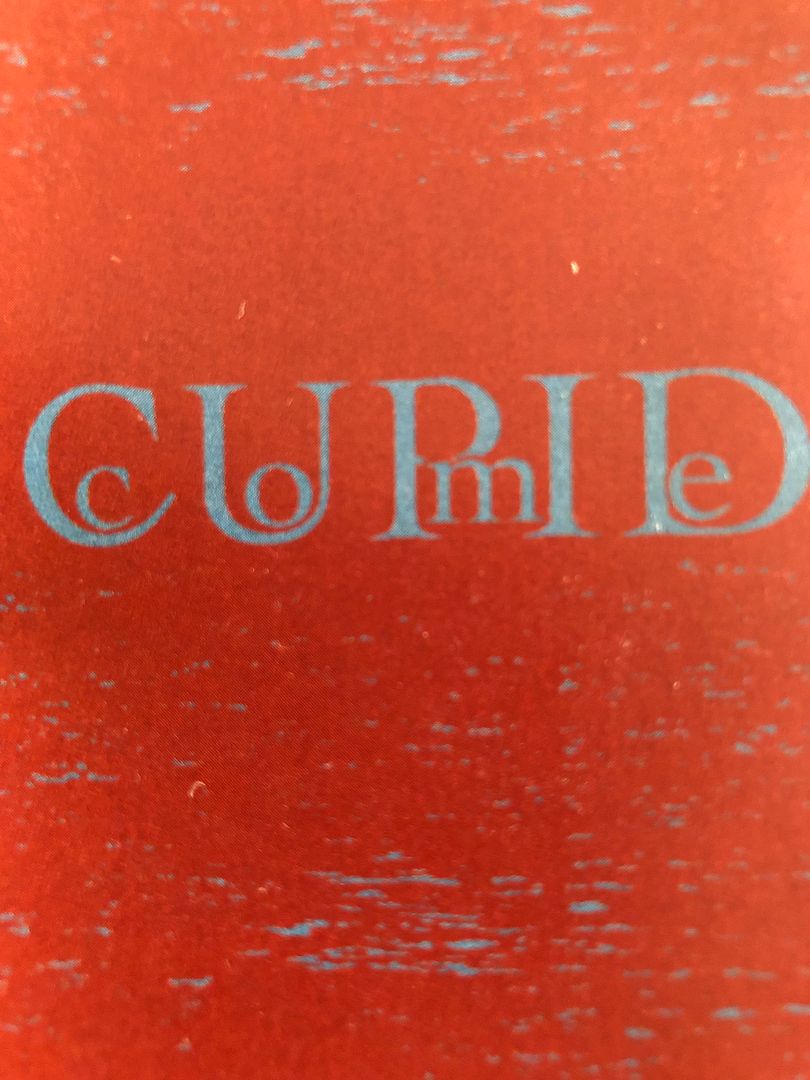 $9 //
http://custommademusicva.com/release/st-cassette-7/
//
The way this cassette is set up is with three songs on each side. Side A has three songs which are singles/demos from Cupidcome while the three songs on Side B are from the "Sweet Heart" EP which was released as a cassette by itself once before but has since sold out. What strikes me about this is that the first two songs are both from 2018 while the third goes back to 2016 and the EP which makes up the flip side is from 2016. Listening to this can feel like going back in time, as Cupidcome's more recent songs seem to be first but time is relative anyway, right?
For the first three songs we really get this sense of dark rock. It's like BRMC or Trail of Dead where it just has this certain level of -gaze but also just feels so badass, like they'd play inside clubs with sunglasses on. It's that slick kind of rock style that I really want to hear more of because it falls somewhere between traditional shoegaze and what is thought of as modern rock n roll and it seems like we go to either side of the spectrum these days but never float around in the middle like this.
On the flip side, the name Cupidcome really comes out because with what is the "Sweet Heart" EP you can hear how much shoegaze influence is in here. Though the name comes from a MBV song, you can pick out your influence of choice here and I prefer to this of this as being that kind of sound like you would hear from an artist such as The Cure. I use that as a general reference though, to sort of say that if you enjoy the music of The Cure you will also enjoy these songs.
It's weird to think about because the last three songs of Cupidcome really feel like they just fit so well into that shoegaze genre but then the first three feel like they're really sort of drifting away from that sound a little. It's like listening to the evolution of the band only in reverse somehow. I do enjoy the three songs on Side B, which are that EP, but I enjoy the first three songs more because I feel like it's less of Cupidcome trying to experiment with a set sound (shoegaze) and more of them discovering their own sound, breaking the walls down and exploring their own genre.