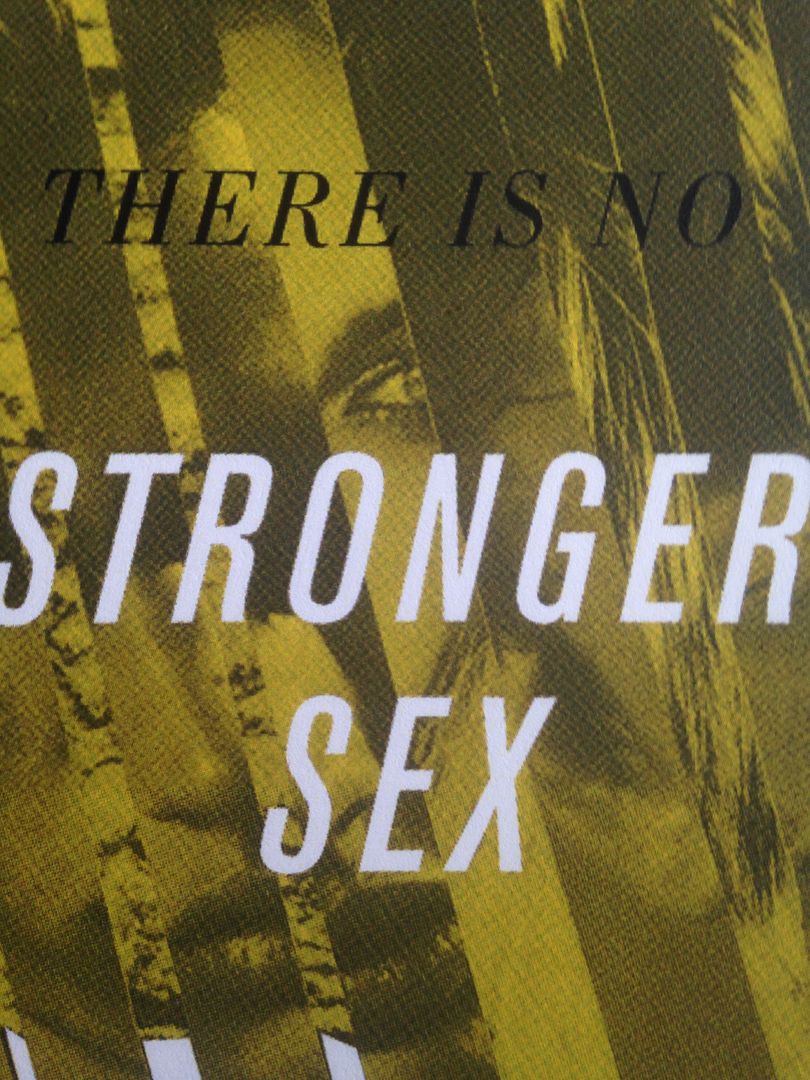 Sold Out //
https://strongersexmusic.bandcamp.com/album/stronger-sex-deluxe-edition
I've often wondered what the point of reviewing a sold out cassette was. It's like saying "Hey, here's this great thing you can't have". But when it comes to cassettes especially, if there is enough interest generated there can always be a second pressing (or third or fourth) so if nothing else there can always be that hope. Plus, you know, you can still stream and download the music so it's not like you can't hear it completely.
When I first saw the name "Stronger Sex" I immediately thought of the word "sex" being in a sexual way, such as "If you want to last longer" or "have better sex". Why did my mind go there? I don't know. But I feel like many people will take a similar course of meaning, no? And that's kind of funny to me because here we are, civilized and all that yet still focused on animalistic instincts. The name Stronger Sex actually refers to gender and I'm somewhat inclined to believe that women are the stronger sex because of childbirth and all that, but who knows, that's perhaps not something I'd like to debate right now.
There are two key elements which make up the music of Stronger Sex and while they both seem to have comparison points for me don't take this as such an easy equation. On one hand, this music is very mechanical, industrial even and it can be electronic at times. This reminds me of Linkin Park, which I am rather hesitant to name because I'm not their biggest fan but on some level it just works for Stronger Sex, or Stronger Sex makes it work. There are melodies and it's somewhere between Radiohead and the softer side of Glassjaw while also bringing about some of that radio feel like The Killers.
Aside from any comparisons, the music of Stronger Sex also has this dark feel to it. In some ways, it is post apocalyptic even if the fifth song could serve as a dance number. I just imagine something like a particular era of Nine Inch Nails (say "The Fragile") with someone like Frank Sinatra belting these songs out. It's such a contrast- the music and vocals- but they work together somehow, like a sinking ship going down with dignity. Sure, the lyrics do fit the mood where you could add this to "The Crow" soundtrack without most people knowing, but it's just something about that voice.
While something must be made in comparison otherwise, when I listen to Stronger Sex I hear the guy from Panic At The Disco. Which is odd to me because I interviewed Panic At The Disco back when they had put their first album out, were a band and yeah I had a different name then too. But now when you listen to PATD it's only the one guy and if you listen to the album "Death of a Bachelor" and particularly that titular track then you'll have an idea of how these vocals are just so powerful and captivating even with all that destruction surrounding them.