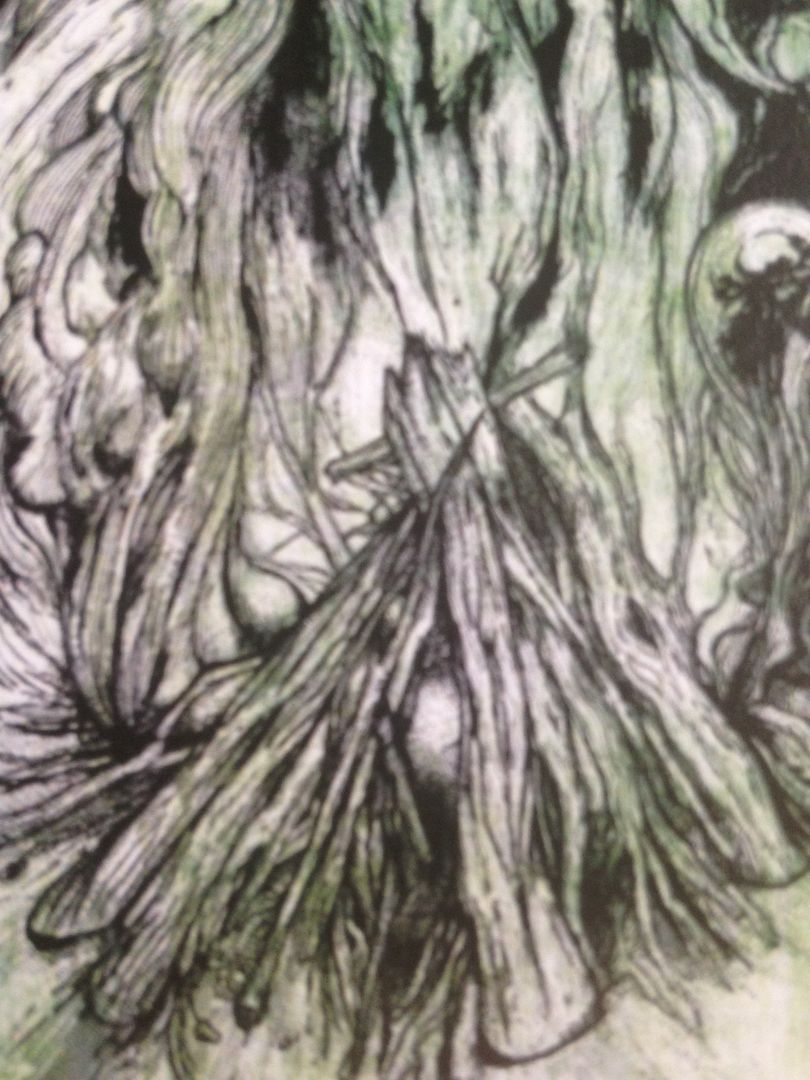 $10 //
Edition of 77 //
https://bravemysteries.bandcamp.com/album/the-blooming-world
//
For a slight while after getting this cassette I thought it was called "Knit Her" and I always wondered who she was and why you would want to knit her. The idea of "Paint Her" makes sense because you can paint a portrait of her and it sounds kind of like "painter", but can you knit someone in a similar manner? So then I realized it was actually called Kinit Her thanks to Bandcamp (I have terrible eye sight) and the title "The Blooming World" makes me think of the blooming onion. Seriously, how many times have you seen the word blooming not followed by onion?
Right away these songs have a feel to them which make me think of old timey radio. The singing is angelic. It can sound like hymns but also be sad at the same time. I realize there has to be some sort of sad hymn, right? One you would sing at a funeral perhaps? In this manner and because of the vocal style I think of this as sounding a bit like Dead Western. Church bells and strings, acoustic guitar strums and an overall sense of this sounding like something out of the renaissance fair. Fun Fact: I know many people who have gone to ren-fairs and I've been tempted to go myself but just never have.
Though it might seem closely related, these songs also have this feeling to me where they seem medieval. I imagine a kingdom, a king and queen sitting on their thrones and this music being played before them. I clearly remember most royalty as having a "court jester" so wouldn't they also have a "court musician"? This also takes on that feeling of a story being narrated through song, much like the short-lived television series "Galavant". This also really makes me think of Weird Al.
This idea of the acoustic strumming- which opens up Side B in a rather frantic way- makes me think this could also be a bit folk at its core. There are bells and I believe a flute at one point as well. While this maintains a lighter feel based on these songs, as it is somewhat jovial, by the last track it descends into pianos and other horrors as if in a bit of madness. I like that it ends in this manner because if you can think of this as the soundtrack to something such as "King Arthur" then you just have to imagine it all going down in flames at the end.