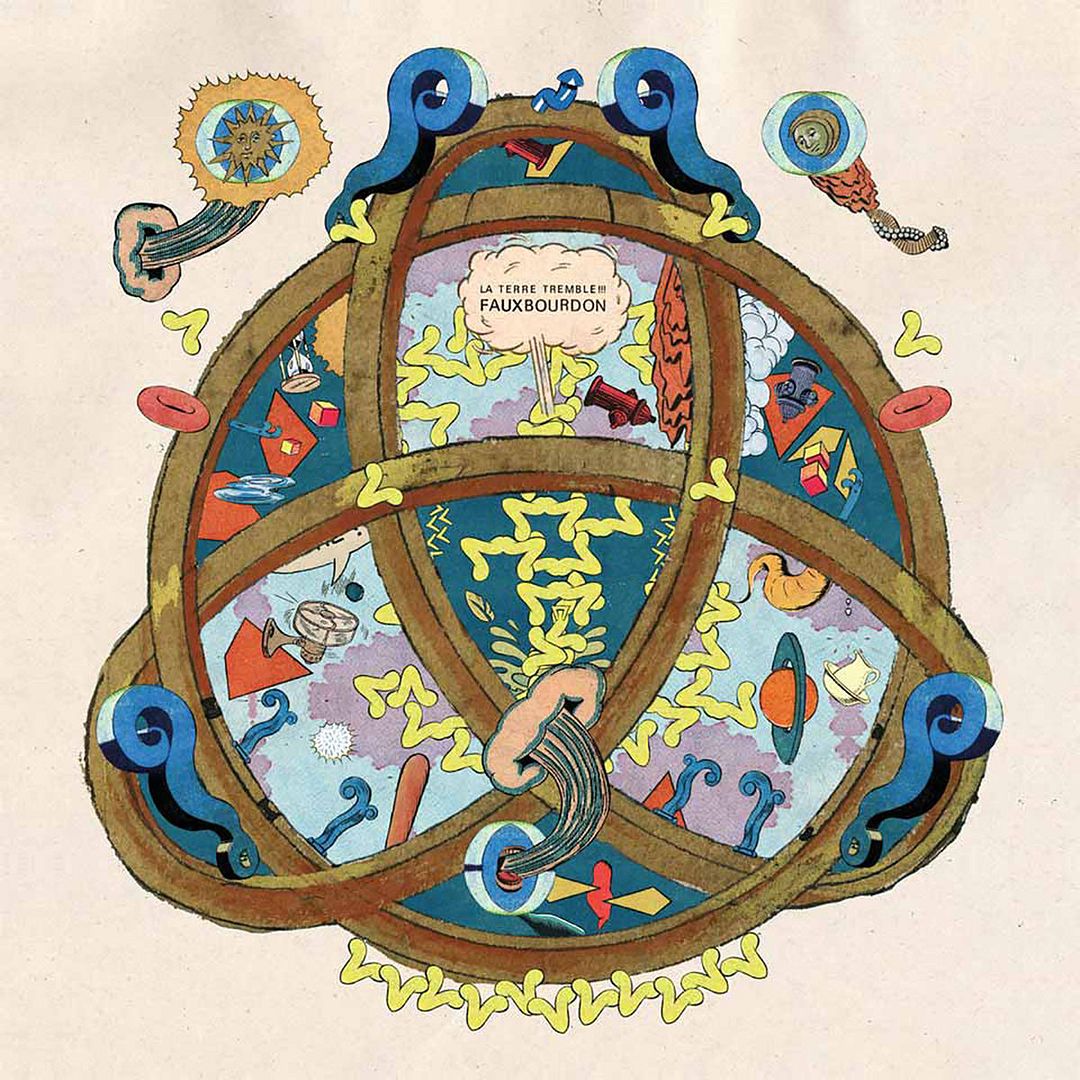 If you do not believe in fate, in the sense that everything happens for a reason, then I must question why you are alive. A lot of things for me are just too coincidental to be just that. I think everything happens for a reason. In this case, I believe that I was introduced to the music of La Terre Tremble !!! via Mascarpone Discos because their first song is called "Henri & I". Here is an odd fact most people don't know about me: Both of my grandfathers are named Henry and both of them have kids named Henry Jr. Think about that for a moment, let that sink in. I'd rather not get more into this story (I was going to but decided not to) but just want to say that this song, "Henri & I" has taken on a rather special and personal meaning for me.
Through dark electronics, La Terre Tremble !!! has a sound somewhere between Blue October and Nine Inch Nails. The songs have this vibe like "Weird Science", you know, a band from the 1980's or early 1990's even but they have a darker sense about them. It's almost gothic and as such could be found on "The Crow" soundtrack. I would call it dark wave if I wanted a catch-all term for it, but these songs are really so much more. It's quite original, a variety of influences combined to form something completely new.
"Festina lente" has a mad scientist feel to it, which makes me think this could sound like We Are Scientists but who knows. With electronics seemingly above all else, the pianos on "Ringroad continuum" make me feel like this is a score to some great old movie. The beat just picks up and it turns into a wild ride of a song. "Catch 2022" has a psych folk to it while "Sannaires Novels" is just plain weird (but in a good way) A slower, acoustic number, a bit like Pink Floyd, ends this album with the line that will get stuck in your head: "As long as we're running out of time".
Without getting into it still, this album will always remind me of something very specific and for that it will be something I always cherish. The music is actually really above and beyond what you might expect and what you could imagine because it's hard to find anything else which sounds quite like this. Another great cassette release from Mascarpone Discos and I am seriously tempted to buy it physically.