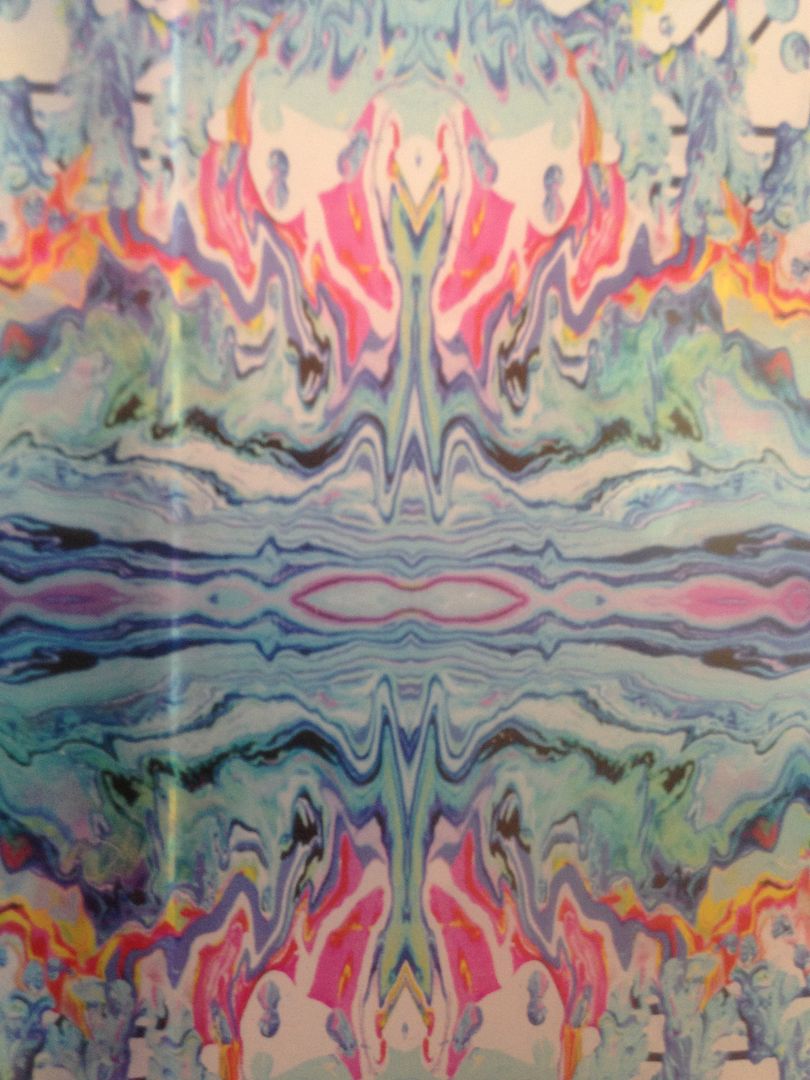 When I first got this cassette, I will be completely honest with you about it: Remembering the names Boris Scorpio & Frank Vis weren't the easiest way to make notes about it, so I would often times simply think of it as being "Cypercunt", which then also confused me at the time so I referred to it for a long while as "Cybercunt". I feel badly about it now, like "Why did you rename our cassette!" and I imagine someone not remembering even the name "Raised by Gypsies" and thinking of it as something different. But I do assure you that after listening to this cassette the names Boris Scorpio and Frank Vis are permanently etched in my mind now.
"Cypercunt" begins with the sounds of beeps and boops which is rather vague but there are also these talking robot voices mixed in, sometimes giving off the impression that they are forming words. It's somewhere between Wall-E and the sounds of Droids and then I begin to hear what I can only describe as beats. I'm not saying there is a form of drums in here, but whatever is being used at the time, it has a definite beat vibe to it. Through the sounds of modems I dare to call it glitch-hop, which I think is an actual genre and so I may or may not be using that tag properly.
Along with the idea of technology mixing with hip hop, there comes this sound of something revving up and it's almost in a loop. The thing is, it doesn't make a sound full circle-- it goes more back and forth like someone going up and down a skateboarding ramp. This brings on sounds of a theremin, which actually sounds like it's being manipulated the way someone would scratch a record, and then there are these little dings. It's radio static with skips in it before the chirps come out and give it a more definite sound.
At the end of Side A, loud bursts come out- deep bursts. There is some talking through them but I'm not quite sure how to describe them exactly because I've not heard anything like it before. I can only imagine it'd be like if you were underwater on a submarine and had to dive further because you were being hit by an enemy's torpedoes. On the flip side, we have this sound of words and glitch industrial. In a lot of ways, Side B picks up where Side A left off and takes us through a similar journey. Phone tones, pinball glitch and then a gentle slow down into a groovy rhythm highlight the differences between A and B.
The thing that I like most about this cassette is that it seems to stay on one track. Many of these sounds might have been heard before, but the fact is a lot of them would have been used only for a song or two and then another artist would have had to branch out into different sounds. If I said this was something like 75% electronic, 15% glitch, 5% hip hop and 5% industrial (which may or may not be an accurate percentage) other artists would have had to tap into the industrial or hip hop sounds more, if that makes sense. I don't think I've ever heard a cassette in this form of electronic genre before that has remained so consistent in its sound and delivery.
€5 //
https://plattegrond.bandcamp.com/album/cypercunt
//