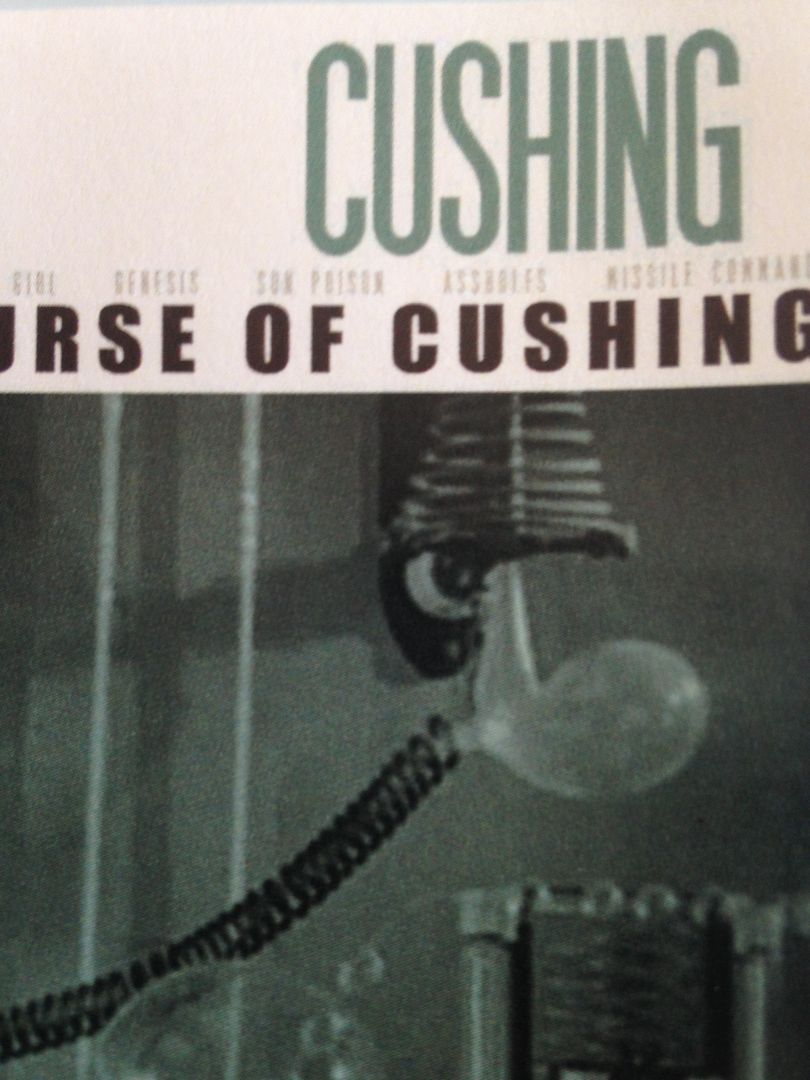 Without counting how many times I've listened to this cassette I can tell you that I've listened to it a lot. The same songs are on both sides and it has never stopped me from listening to them twice. I'd play this sometimes five times a day for weeks straight, then go for a week or two without listening to it. Why have I listened to this cassette so much you ask? Well, for one thing, it is that damn good but also because it reminds me of something I cannot put my finger on.
What could be considered to be more music than vocals, Cushing has a sound that would have been huge in 1992 but still resonates with fans of music (especially me) some 25 years later. To go back to the past I am reminded of a band such as Mudhoney but in a more current state I'd say there is an influence such as We Were Promised Jetpacks In any case, this music is loud. It can be drudging in that stoner metal/sludge sort of way, but overall it would just fit in well with the era of grunge and what was once dubbed "alternative rock".
In the late 1990's I had my own radio show-- when I was 18. I would get songs from all over the place and hear bands that very few people probably otherwise heard. It was great but I also feel like after the death of Kurt Cobain too many people tried to find that next sound to become popular and, well, I was just content with listening to the bands that never got enough credit, such as the previously mentioned Mudhoney (at least at that time)
I'm not sure if I'll ever know who that exact band is that Cushing reminds me of from my past and I'm ok with that. I've learned that sometimes that wonder- that not knowing- is better than actually knowing and having an exact point to place a band. Perhaps the band I'm struggling to claim doesn't even exist. Either way, I'm just going to relax and enjoy these songs because they are worth listening to on repeat.