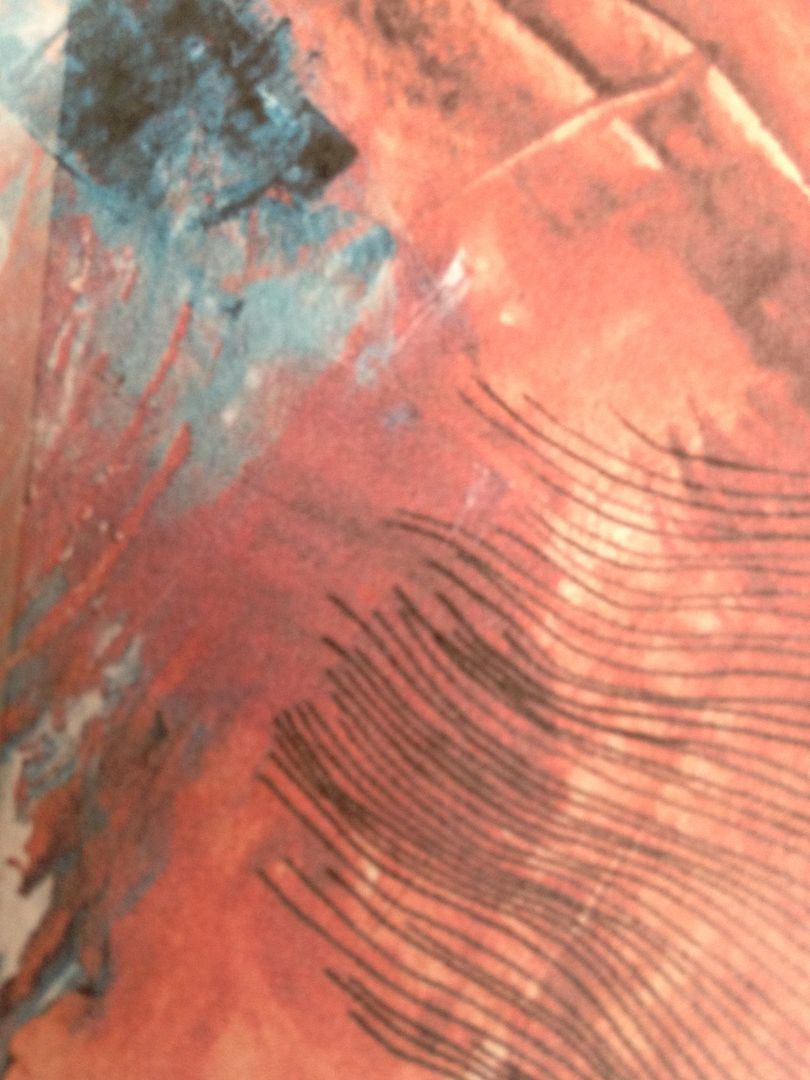 [$5 CAD // Edition of 50 //
https://toskatapes.bandcamp.com/album/shoplifting-from-american-apparel
]
So, if you're ever interested in how a cassette gets reviewed (In terms of what I decide to review and what I choose not to review) I ended up picking up this cassette because the artist name is Z!K and I thought that I had listened to and reviewed them once before. Now, since there is an "!" in here I thought that I had mistakenly called them "ZiK" once- with an "i"- and then was corrected by a musician I was interviewing at the time. As it turns out, as I'm looking all of that up now that it's after the fact, I was thinking of the artist ZA! though it's okay because I once reviewed a Toymaker cassette from Toska Tapes.
Right away this cassette speaks to me because of the title- "Shoplifting From American Apparel"- and the song "Brand Loyalty Forever". I was recently at Savers and they have this section where their higher priced items go behind a counter and usually it's for video games and that sort of thing, but they have clothes back there on occasion and there were not one but two giant North Face jackets back there. These were priced... Too high for my tastes, but the thing that struck me as funny- especially since you're at Savers, which is a secondhand store, is that you'd be so concerned with the name brand of North Face that you'd pay $40 to $70 for this jacket when you could probably go to the aisle of clothing and find a similar jacket without the name brand for $20 to $30. It's somewhat the point of that song-- that name brand isn't going to keep you extra warm, it's just going to cost you more.
If you don't like music based upon their stances on society- which I think is a good reason to like a band because I often buy the "store brand" or the "off brand" even because I'll go to the dollar store and get something disposable such as batteries which you'd get anywhere else for so much more money- then perhaps you can be swayed by the music itself. Somewhat Soul Asylum and the Replacements, somewhat Mr T Experience, Z!K keeps their sound in this dreamy rock n roll landscape which can go from the 1960's up until the present. It's somewhat in that psych/garage realm but it also just hovers over that line between rock n roll and punk rock. I actually saw The Mr T Experience a lot in my youth and I could fairly easily see Z!K opening up for them.
I will warn you now- this cassette is on the verge of selling out through ToskaTapes and, really, by the time I take photos and post this review it might just be gone, but you can still download the songs at a Name Your Price option from the band themselves (which, really, give them two or three bucks if the cassette is sold out and you were planning on buying the cassette anyway). This turned out to be just such a fun cassette though because I thought it was going to be one thing and it turned out to be something completely different (If you read my ZA! review you'll see why) It is truly one of those times where the music took me by surprise but I couldn't be happier with it and cannot recommend it enough to any of you.