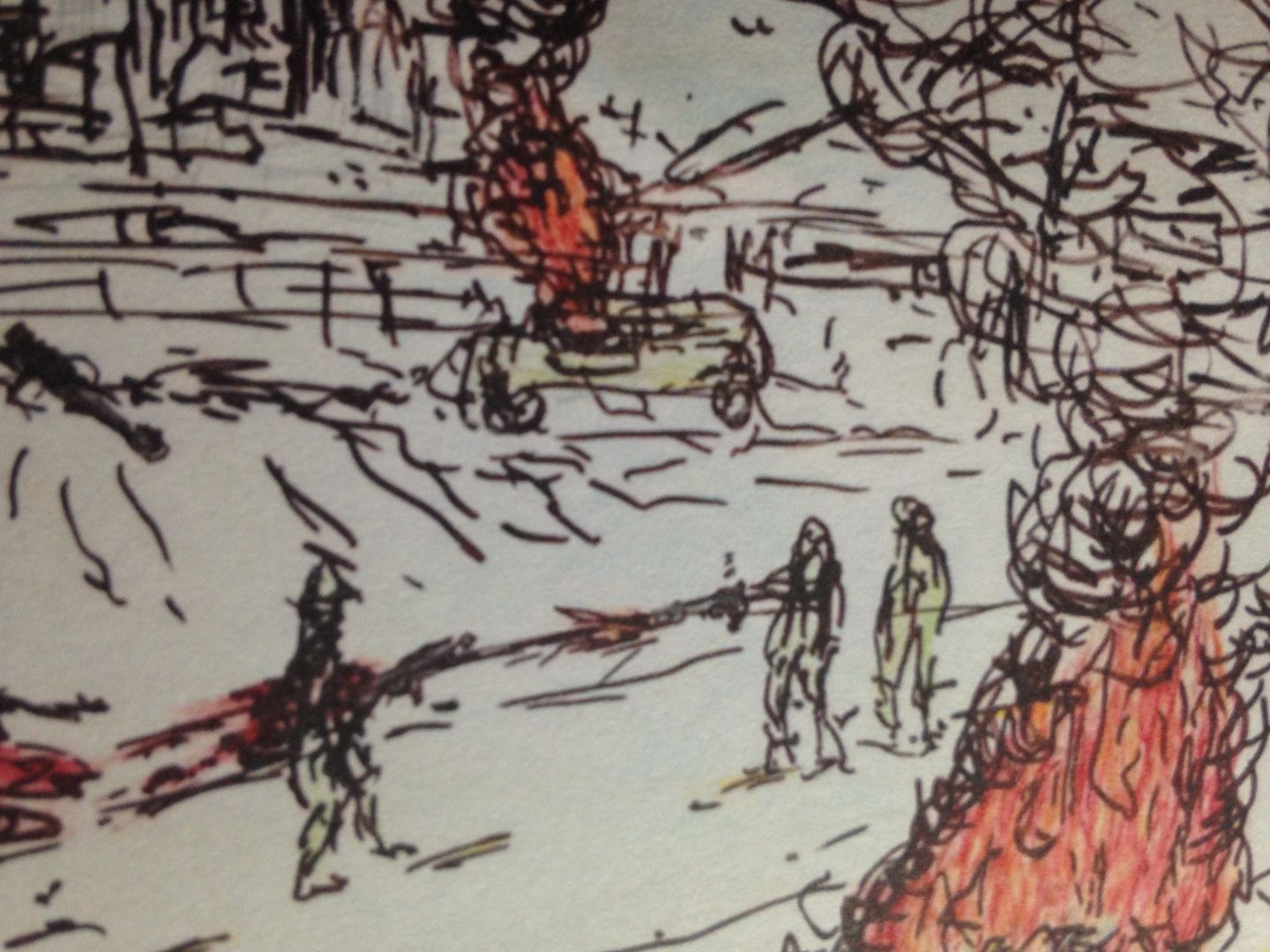 [$5 // Edition of 100 //
https://alreadydeadtapes.bandcamp.com/album/ad211-kaboom-dead-horse
]
With a name like Kaboom you better hope that your music hits fast and hard and, well, "Dead Horse" does just that. These songs are screamed through hardcore over rock n roll. It has that mentality of Fight Paris though perhaps not the same delivery, but can just as easily sound like something such as The Lot Six. It's gritty and raw and yet it also has this one point where the vocals come out over guitar riffs and I've never really heard that done like that before.
Now, I never really "prepare" for a review by doing background work and I usually just hit play, so when I got to the cover of "Under Pressure" on Side B my first thought was "Vanilla Ice is gonna sue somebody". When I realized it was in fact "Under Pressure", all I could think of that time when Vanilla Ice wanted to be in Limp Bizkit. Man, I even saw him live once at that time in his life for some reason. I remember having a lot of friends who liked that album he did but I was never into it. Thankfully, the Kaboom version of "Under Pressure" doesn't sound like the nu-metal version of "Ice Ice Baby".
It is not often enough that bands come through with this raw intensity where they just kind of play songs and seem not to care about things like being finely tuned in the studio or "post production". It gives you this genuine sense of how they sound live and, well, I watch a lot of live performances on YouTube and think "Wow, this band sounds different without the studio", but I think Kaboom could still hold it down live.
Brash and in your face, these songs keep hitting and they won't stop. A lot of time when bands do covers of certain they become known as that band- but I don't ever see Kaboom being known as "that hardcore band that covered Under Pressure". Their other songs have a lot more depth to them and they just bend genres like no one else before. We don't hear this kind of music enough- and I haven't heard it in a long time because when I mention The Lot Six I generally refer to "Gwylo"- but whenever I do I always know it is special.