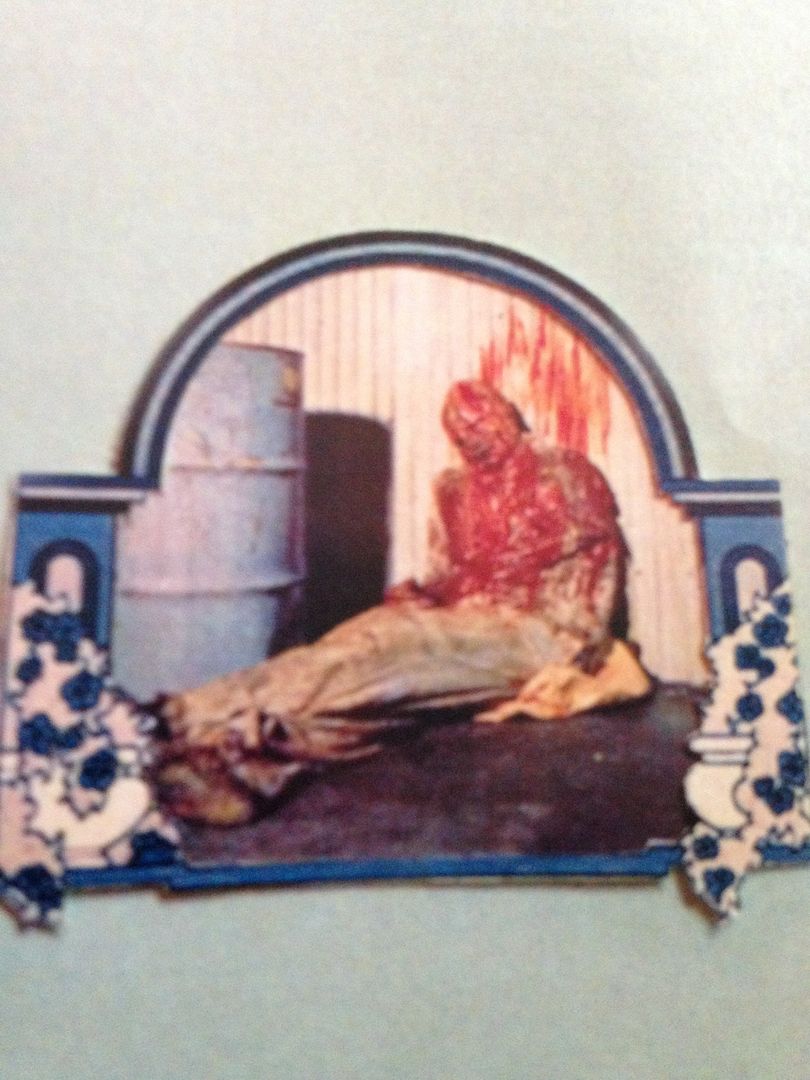 [$5 // Edition of 50 //
https://5cmrecordings.bandcamp.com/album/it-takes-a-village-to-raise-an-imbecile
]
When I woke up this morning the world was still in a perpetual state of shit. It is 2016 and the presidential candidates remain in a position where you have to ask yourself whether you would like to drown or be burned alive. People will say you have choices and that you need to pick the lesser of two evils and all of that, but I feel like in this particular election, in this particular year, the "lesser of two evils" is still pretty fucking evil. And so we have this cassette by Sex Funeral which has a title that references a book by one of these candidates and it's a book I won't ever read but that's just because of my ever-growing disdain for politics.
As of right now I have luckily been through the whole review process with Sex Funeral before so I don't have to ramble on about their name. This cassette begins with the sounds of chaotic horns (though it might be just one saxophone) and then it turns into full on thrash rock n roll. It's hard to describe because I've never heard anything quite like it before. The Lot Six comes to mind for the raw power of it, but that intensity of having the sax there... It's not like Folly at all, but it does remind me somehow of the first time I really listened to "skacore"-- though again I must stress not to call this "skacore". Ever.
I'm not sure why and it is probably just a situational thing right now, but as I listen to this cassette as well I can hear the notes blast out in starts and stops and it reminds me of the theme song for No Way Jose in NXT, though he starts with those notes and then turns into a dance party like a Miami night club and Sex Funeral takes a turn into something I could see making a mosh pit. (Do kids even mosh anymore? Do they pogo? Can that be the subject of someone's future album somewhere??)
At the end of Side A there is applause and at the start of Side B you can hear the crowd as well, as we are asked whether or not we are having a good time and we are informed that we are going to have a bad time while also being made to feel feelings. If not for these pieces I would not know that either of these sides was recorded live and it makes each one seem not like a singular song but rather like a constantly flowing conscious set of music which just adds to that overall level of how amazing it is. You might have heard Sex Funeral before because I've written about them, but trust me, you have not yet heard them like this.