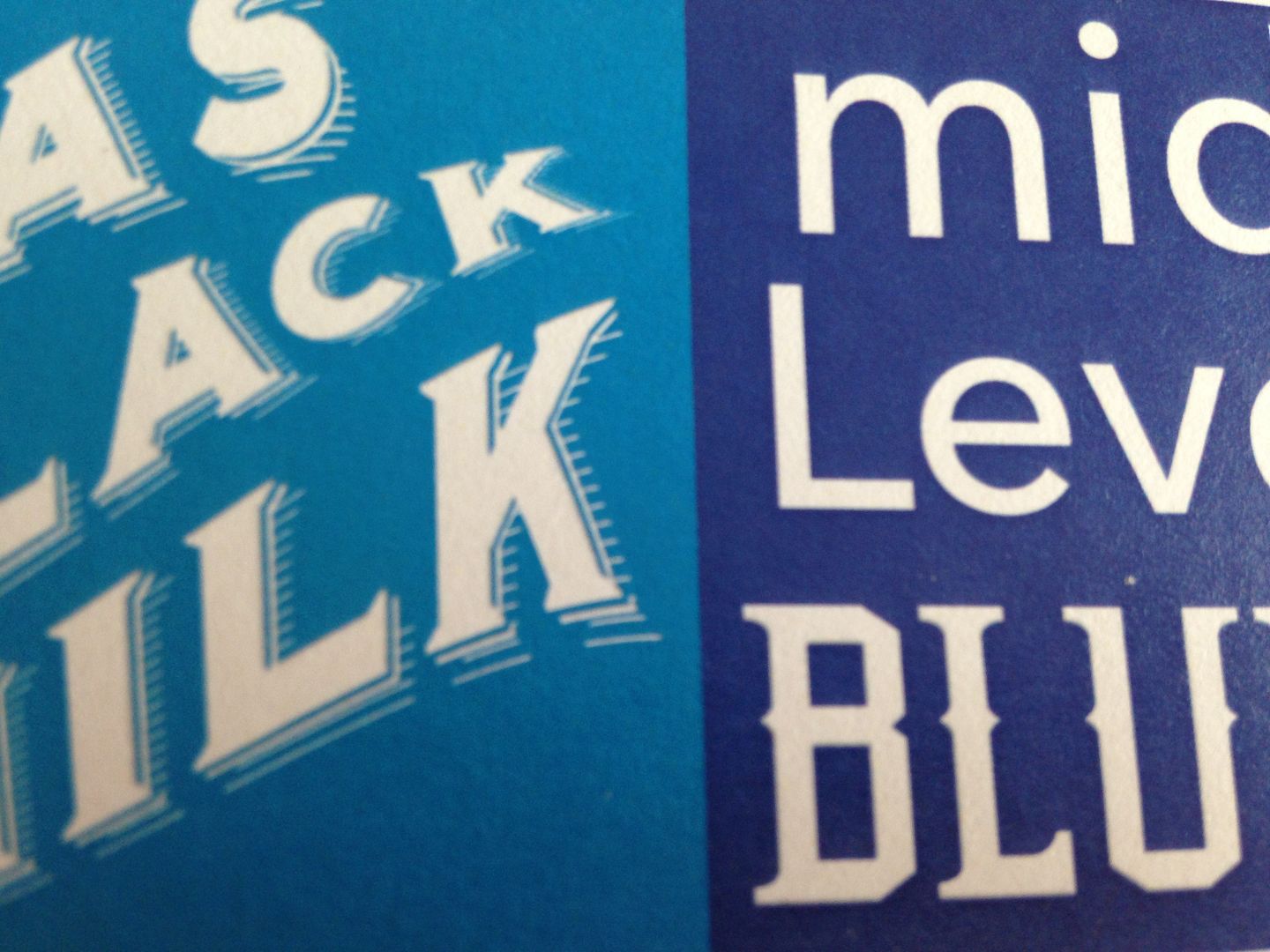 [$6 // Edition of 100 //
https://summerstepsrecords.bandcamp.com/album/mid-level-blues
]
While I'm not usually one to judge a book by its cover- or in this case a cassette by its artwork- I must admit that the fact that this cassette looks like it is coming in a box of matches so that the sides where the artist and title would be have that strip where you can strike a match just looks really cool to me. I don't think I've ever seen this done before- the match box on cassette artwork- and I'm always fascinated by such things because it's just one of those huge reasons why I prefer physical releases over digital. You can't pull something like this off with mere MP3s and yet it also leaves me wondering what other similar designs could be made that I haven't seen yet.
Das Black Milk- who I believe took their name from the three artists Das Racist, Black Flag and Neutral Milk Hotel- has a rock n roll sound that comes out right away in the first song. It's not quite as punk rock as one of those rock n roll type of bands you would have heard back in the day on Epitaph (see: New Bomb Turks, The Cramps, (I)NC, etc.) and it's not quite as rock n roll radio friendly as Franz Ferdinand but it falls somewhere in between.
These four songs repeat on both sides and have what I like to think of as a new wave rock n roll sound. I'm not sure if such a genre exists (though I know new wave and rock n roll exist seperately, obviously) but it's something like Gary Numan's "Cars", "Just What I Needed", The Kinks and even Cheap Trick and/or The Romantics. It's just that type of feel from such a specific year of music but I totally love it because it's such a reminder of my youth.
After the first song- the titular track- this can get darker, even slow down and have more of a screaming feel to it- but it is truly a great piece of rock n roll that just evolves from song to song until the end. And I've never been one to complain about the same four songs being on each side because it just makes it easier to listen to this cassette multiple times. To be fair, they could have put two songs on each side but I think the flow of four in a row is much more solid and I do enjoy that about it as well.