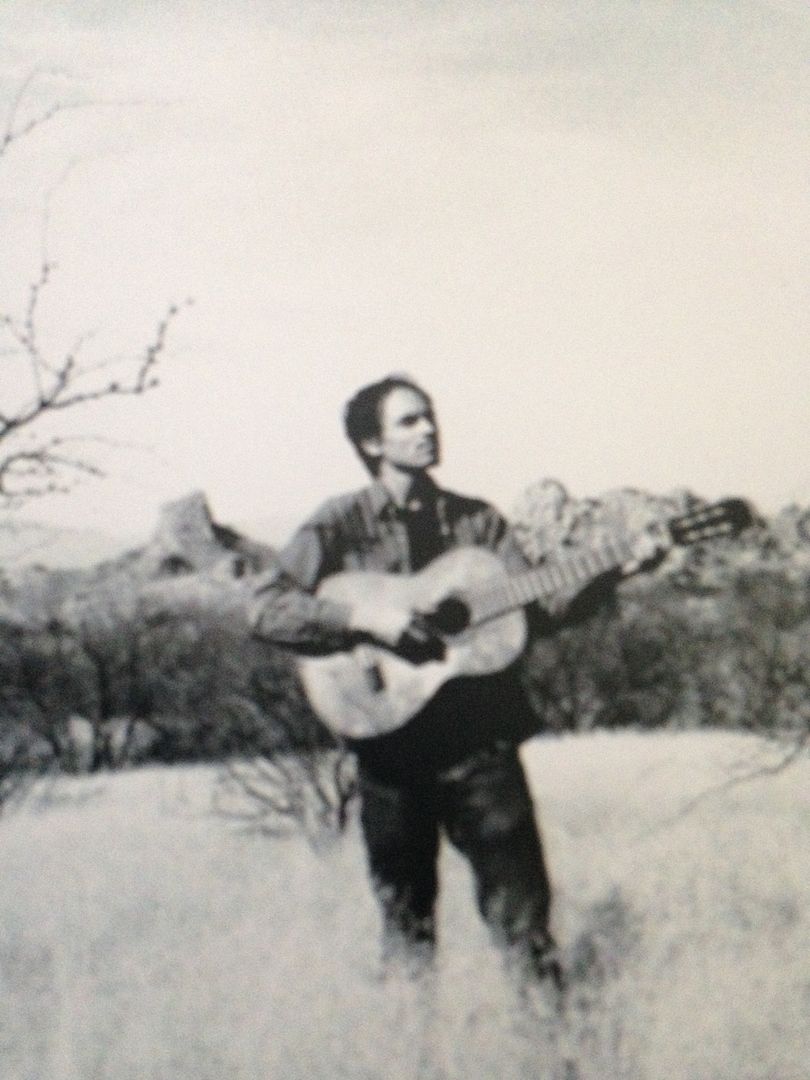 [$7 // Edition of 50 //
https://babytoothtucson.bandcamp.com/album/live-at-wooden-tooth
]
There have been times when I've listened to cassettes and albums in general that have had the word "Live" in the title and then they gave no other indication of being a live performance than that. It isn't always either titles like "Live at the Gates of Hell", as there are often times I feel like we're going to hear an actual live cassette and the linear notes indicate it is a studio recording.
Jess Matsen leaves no doubt that this is live as the cassette opens with applause and the note that this performance will be turned into a cassette if it is not fucked up too badly. The acoustic guitar and vocals of Jess Matsen don't have the compare of anyone I've heard before, though they can fall into the broad category of folk and Americana. Influences such as Neil Young, Daniel Johnston and even Langhorne Slim come out but not without saying that Jess Matsen hasn't found his own voice as an artist.
In between songs, Matsen says things like he'd tell jokes but he doesn't know any and thanks the crowd for coming out. Sometimes on live cassettes I feel like the artists talk too much in between songs (and just from live performances in general) and you just want them to shut up and play music, but other times it is nice to hear what they have to say because that's what makes the live cassette differ from the studio version. I suppose it could be said that the artists I most want to not talk too much are the artists I don't like, but Jess Matsen seems to do the appropriate amount of talking in between songs.
If anything, I'd actually say that Jess Matsen could do a little bit more talking in between songs to sort of give away more of himself. But, as it stands now, even with the lyrics and as revealing as they can be, Jess Matsen still remains quite the mystery. My first time listening to this cassette, by the end, I knew that this was going to be something that had its own sound and the more I listened to it the further I got away from other comparisons.
Even though there may not be a direct comparison point, this is still good music and it reminds me of the first time I heard someone like Sufjan Stevens- where there is just no compare but you just cannot stop listening to it and telling people about how good it is. Simply put, this cassette sounds like Jess Matsen and as soon as you listen to it you will know exactly how great that is.