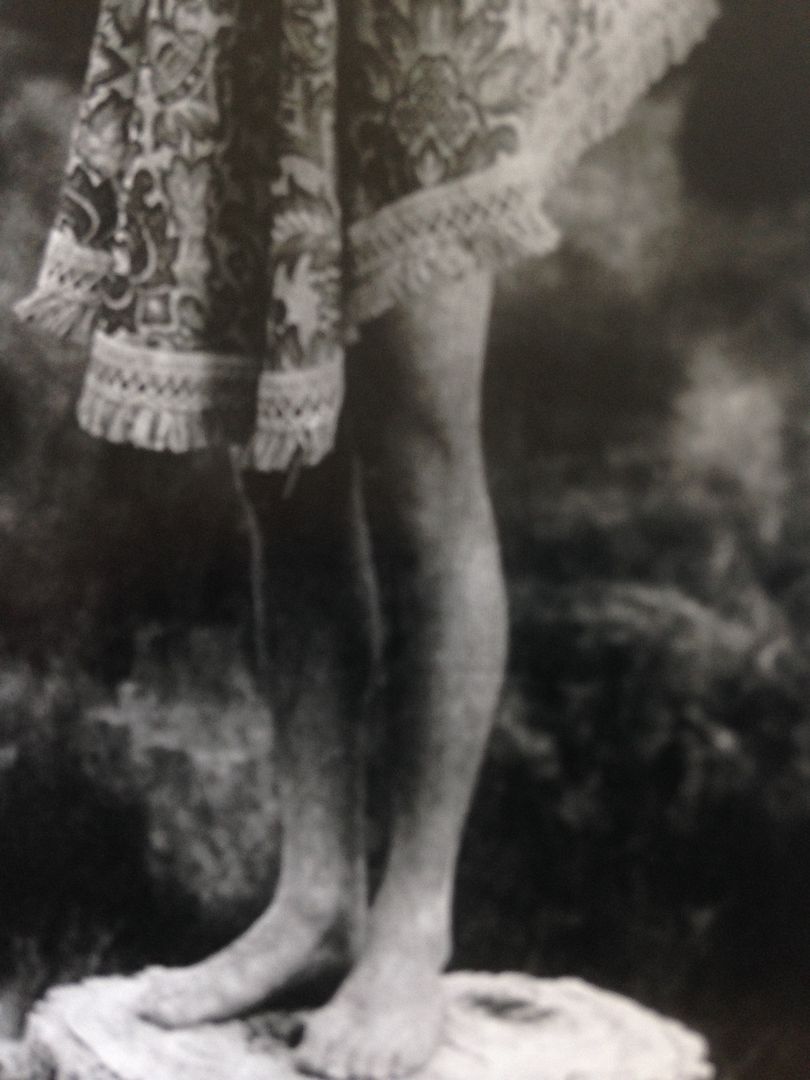 [$5 //
https://sistergrotto.bandcamp.com/album/you-dont-have-to-be-a-house-to-be-haunted
]
I usually like getting music from people I've reviewed before because it gives me this sense of what to expect as I usually go into a new piece of music now with a completely open mind due to the fact that in the past I've thought things like, "Oh, this will definitely be noise" and then it turned out to be pop rock and variations of that. Sister Grotto is not one that I look forward to because I know what to expect so much as that I just look forward to it because I'm excited to hear what is in store this time around. I remember being as entertained by magazines when I was a kid. Do you remember getting magazines as a kid? There was something to the idea of "Oh, the new issue of ____ is here!" and you didn't care if it was the worst issue ever-- we were just excited to get mail. (Oddly enough, you can still get mail and magazines in 2016 as Quentin's grandma has him hooked on High Five (Highlights for kids) and Ranger Rick Jr.)
"You Don't Have To Be A House To Be Haunted" is perhaps one of the truest statements ever written. As an avid lover of horror movies I can tell you that most anything can be haunted, from an amusement park to a lost skull, but I do understand where this title is coming from and I think in some ways we all live with ghosts. Even if you don't really have someone that close to you that has died, you still can carry around ghosts of people you once knew or even simply ghosts of your former selves. But I'll let you have your own think on that title while listening to the music.
This cassette breaks down into three different songs. The first is "VIDEOTAPE" and Bandcamp is the only reason why I know this was originally written by Radiohead. I'm not enough of a Radiohead fan to be familiar with the original but that's okay because Sister Grotto takes the song and makes it their own. I assume- without having heard the original- that the original doesn't sound this good or else I'd probably listen to more Radiohead. It begins with pianos ringing and has an overall sense of darkness to it.
Vocals come out and sing "Burn it to the ground" repeatedly. Strings come in, a cello perhaps (Bandcamp confirms it is a cello) and there is just this overall sense of the forthcoming apocalypse to be found within this song. Other voices join in the singing and it takes on this eerie feeling like something Murder By Death would do only, you know, on a different level. I'm not promising I'm going to listen to the original or anything, but this is one of the finest songs I've ever heard-- cover or not.
On the second song, "UNCANNY", there is a beeping tone sense added into the piano keys and cello drone. The song still sounds sad and maybe it's because of my earlier knowledge of Radiohead but I keep thinking at times the music is going to lead us into "This is what you get / When you mess with us" (That's a Radiohead song, right? I think so but I'm not going to google it to be sure) And yet the vocals can also provide this sense of the popular band Of Monsters and Men but only in a slight way because more than anything else they get distorted and mixed with voice changing devices which makes them-- dare I say-- sound haunted.
The line that rings most true for me on "UNCANNY" is "When we go, we're not at home" and I'm sure that while reading this you can appreciate that gypsies never feel at home. On the third and final song- "WITNESS"- the vocals are perhaps sung more than any of the previous songs, as they come out seemingly right away to inform us that "Our witness is a liar". This song doesn't feel as sad as the previous two, but somehow more uplifting, like a chance on redemption somehow.
I can hear elements of someone like Metric coming out in "WITNESS" and though it does feel the same sorrow it is still just as powerful a song as you have ever heard and, well, it does come out in a haunted way-- it feels like this song more than any other on this cassette is being created by ghosts. By the end the vocals become so swirled around that it stands almost impossible to argue against this being haunted but that's okay.
Being dark doesn't mean wearing all black and being a ghost doesn't mean that you look like Casper the Friendly Ghost. Life and the various aspects of it come out in many shapes and forms. You could be a singer who dyes your hair black, wears makeup and dresses in all black all the time because your music is "so dark" and yet it could sound like Raffi compared to this. Yet, there is still an innocence in here-- a void of evil. Perhaps that is what scares me most of all. Or it is simply the fact that Sister Grotto continues to push the boundaries of that which we know and what we think we know of it.