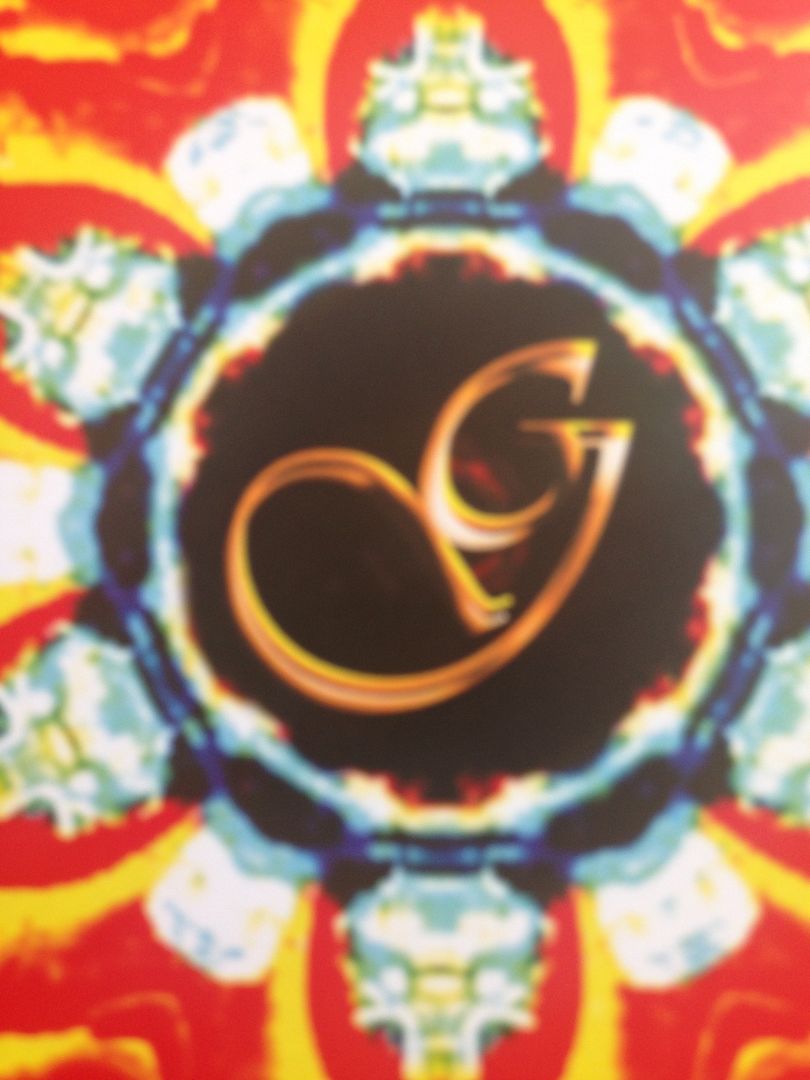 [£5 // Edition of 30 //
http://music.zyngtapes.co.uk/album/globule-zyng011
]
"Globule" begins with a trip into a cosmic ocean because we can hear the cosmic waves flowing. This adds in some dinging on the glass ala Jay Peele, which also brings with it an eerie ambient vibe. In the background, and then moving up to the foreground as if driving we can hear the synth tones I relate with "Knight Rider" and it just so happens they appear to be driving in this piece. Guitar notes come out loud and smooth to round it all out and what started so small, almost minimal, has just become so much more as it completely captures the room now.
The mood is quieted once again. It's eerie in the synth and only small blasts are coming out in loud patches. It's somewhere between outer space and a keytar when drum beats come into play to give it a slow, yet steady beat. Through the whirrs there is this soft, desert sound where the beats eventually take over and it reminds me a bit of Phil Collins but mostly it's just chill.
The ever-expanding synth builds up next. It's as if a blackhole is opening and closing, ready to crank out those jock jams. As the synth continues in patterns, acting as the life source of some unknown species, it then begins to take this almost accordion type of feel as it could be interpreted now as the breathing pattern of some living creature. All the while, another sound is droning in the background. If nothing else, you have to appreciate the build and complexity of these pieces.
A series of keys ala the theme to "Doogie Howser" comes on next, followed by another strong guitar build, which just pulls out these riffs and I don't know where they're coming from but you have no choice other than to surrender to them. The mechanics still click in the background and this feels like something out of the 1980's or early 1990's but I am still utterly in love with it. This could be on the soundtrack to a Christian Slater movie and I just cannot stop playing it over and over in my mind.
On the flip side, we begin with sounds of FNL which go into some kind of noises which might be overheard at an airport, but mainly where the airplanes themselves live. Strings come out, back and forth, softer and more in the forefront, and I do feel as if we are going into a Blue October song at some point. But then those MOTU crystal keys come out and remind me of where I am. The smooth ambient flow mixed with those space synth sounds makes me feel as if I am on another planet.
Through the dreamy, dramatic guitars that remind me of "Beverly Hills 90210" as well for whatever reason, this cassette just seems to touch on all of the things which I loved most about the late 1980's and early 1990's and I don't think I've said this before because it hasn't really applied anywhere, but if you're interested in knowing what the soundtrack to my childhood was like- say from 1988 to 1992 or so- then this cassette would be the place to start because it embodies that but on such a modern level as well.