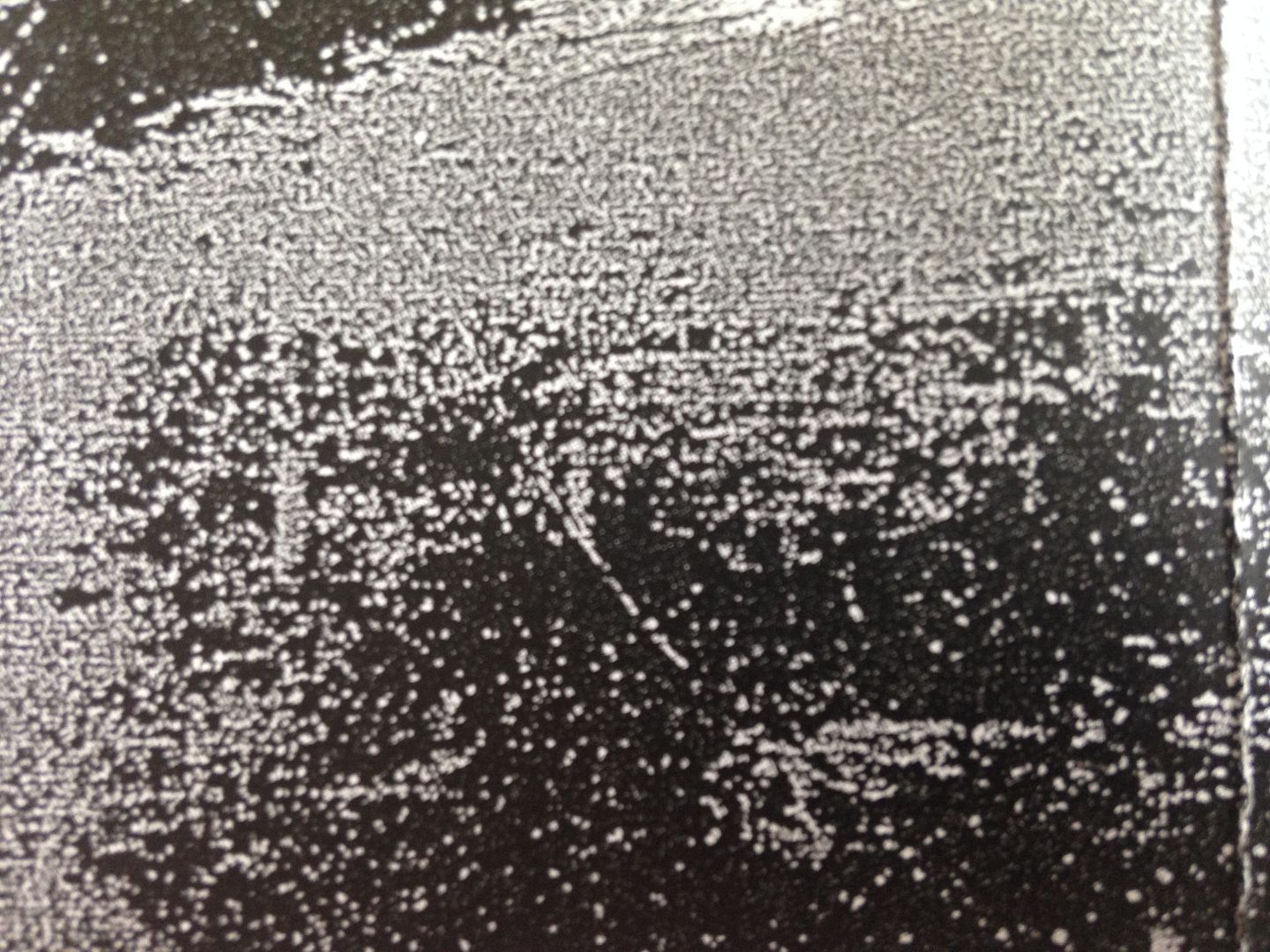 [$3 CAD to Download //
https://summerisle.bandcamp.com/album/virunga
]
I've included a Bandcamp link to buy this digitally because it doesn't link to the cassette via Bandcamp. You can, however, go to the website of Summer Isle (which is a Tumblr) and then their official store but I didn't see this cassette there either so I can only assume it is sold out. But if you're not ready to try and track "Virunga" down secondhand just yet then you can always contact Summer Isle and see what they have to say about it. Maybe some are out there in distro that I don't know about.
"Virunga" begins with mechanical loops with lasers built inside. It's got those block beats to it as well, like someone hitting on that block of wood which is a musical instrument (percussion) but not quite the exact sound of that just similar. Whooshes and a sort of singing take us into beeping tones which for some reason today remind me of that game Simon. I am now left wondering whether or not artists are re-purposing old Simon games into musical instruments. (If they haven't yet, they will now!)
Notes- almost in an Oriental style- come out through a void which seems to host the ghosts. A somehow jungle synth type of sound comes out next, as it is not quite Miami Vice and not quite Beverly Hills Cop but is somewhere in between and has a jungle feel to it. Has there ever been a movie where a street-smart cop was dropped into the jungle and had to survive the wild to make his way back home? He'd say crazy things like, "Man, I thought I saw some animals on the streets of Brooklyn, but y'all some real animals!!" to the elephants and what not. If it's been made, please tell me. If not, someone please get on it.
After a can-kicking sound with uplifting tones mixed in we flip to Side B and hear big synth beats mixed with audio clips. The only way for me to describe the big synth beats is to relate it to the scene in the movie "Home" (the DreamWorks one, yes) where the spaceships are all flying. I often get that rhythm stuck in my head anyway and wonder where it's from before remembering, so it works out.
The next song has this Ferris Bueller quality to it not just because of the way the bass drops and makes me think we're about to hear "chicka-chickow oooooooh yeaaaahhh", but it just has that overall vibe to it. It also can resemble Orgy a little bit before going into dramatic guitars and skipping beats. This takes us into that basement/boiler room feel before vocals come through for the first time in an actual sense on this cassette.
A calmer, cooler soul takes us to the end and I feel like every time I listen to German Army the music is taking me to somewhere new. It's not like I'm listening to a different artist every time, but it's just strange for me to not think "Oh yeah, same good stuff as last time" and little else. German Army still challenges me as a listener and brings about new ideas and concepts in my head. For this music to have that effect on me is tremendous. I can only imagine what it would do for someone who doesn't listen to nearly as much music as I do. I imagine it'd be mind-blowing.