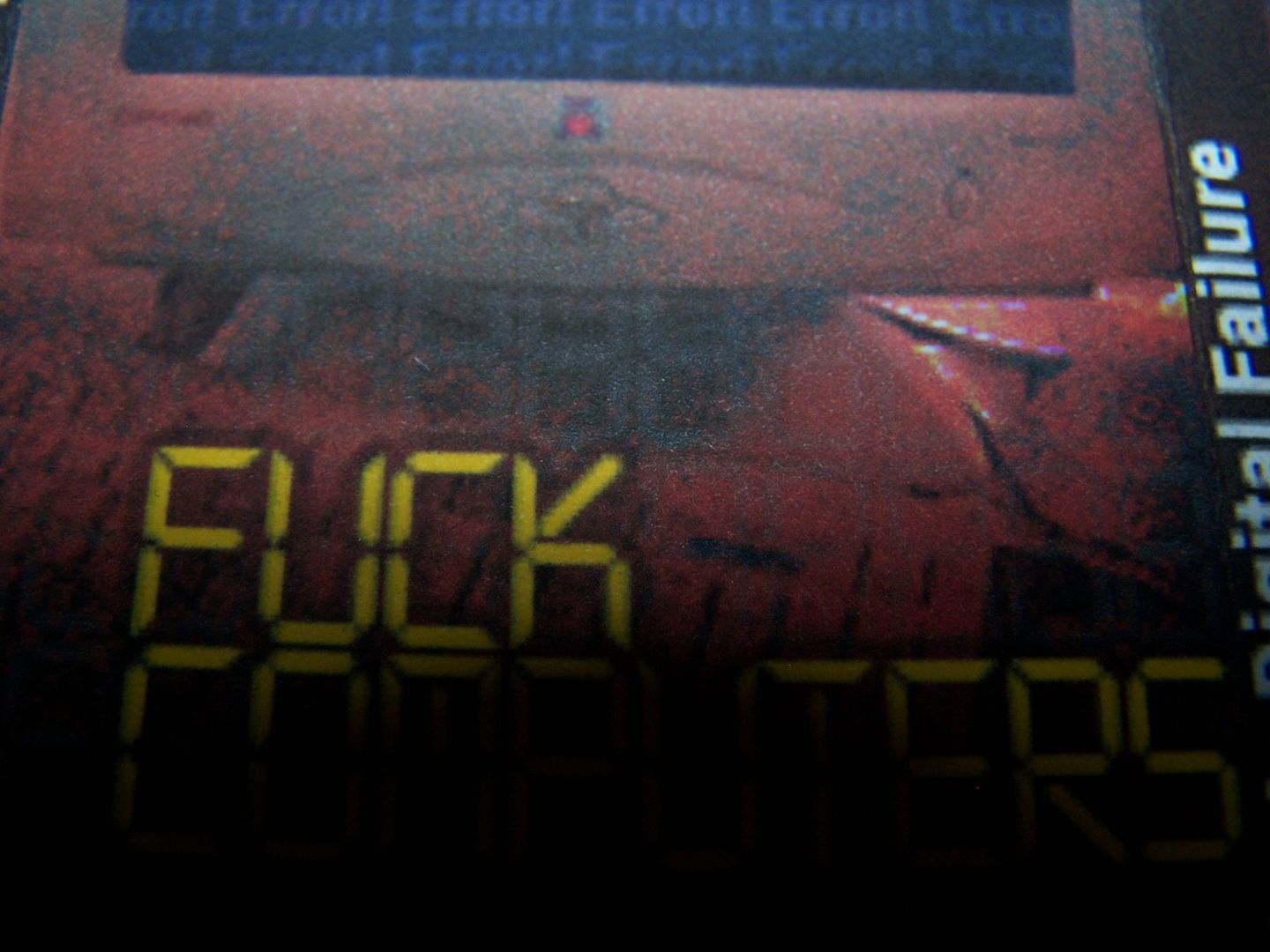 [$3.26 // Edition of 23 //
https://crnvrv.bandcamp.com/album/fuck-computers-vrv03
]
As I've heard Disleksick before but only as part of a split and compilation it is nice to finally hear a cassette all their own even if it is only about five minutes per side. The thing is, these sounds are blasted right through and so where other artists would need four or five minutes for a song Disleksick makes every second count. Though this cassette- appropriately titled "Fuck Computers"- begins with a voice mail sounding message saying "Hello?" a few times over. Perhaps that could have been done without, but it is what it is.
On the split I reviewed previously I remember describing Disleksick as "harshcore" because I thought of it as a blend of hardcore and harsh noise. This time around though I hear a bit more instrumental focus in these songs and that is to say that there are drums (Boy are there drums) and even punk guitar riffs. If you're unaware on the genre of "harsh noise", I've mostly felt it comes without as much song structure as Disleksick presents here, if only because of the fact that this is closer to a band such as Every Time I Die, Converge, Daughters and yes even Sick Of It All than anything else.
Through screams of hardcore and metal there is also another sort of voice mail bit in the midst of Side B but overall this is just a heavy display of brutality. The other factor I lean toward on this cassette is the notion that it has that amount of distortion and feedback to make me think of some of the louder songs on "In Utero". So really when you combine that with the other forces at work you are going to create something which, yes, might blow your speakers but at the end of the day you'll be glad to have had them blown.