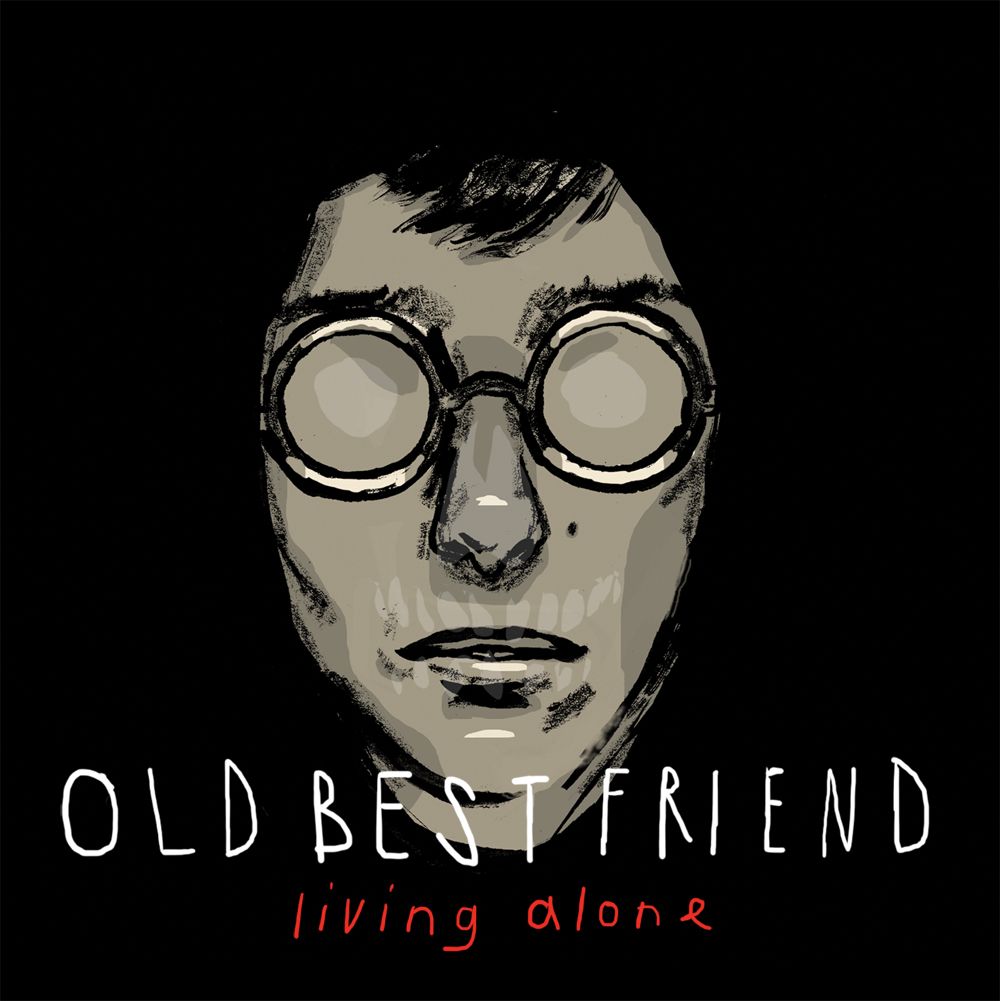 [$6 to Download // $10 for CD // https://oldbestfriend.bandcamp.com/album/living-alone]
Just how much is too much? Just how little is too little? Soul Asylum has a lyric that goes "Too much or not enough, it's all the same", which makes the most sense to me because too much water and you drown while if you don't have enough water you also die. Weird, right? Well, I haven't really heard the type of music that Old Best Friend makes since I began listening to The March Divide and before that it was really just in the early 2000's when "emo" was a thing still. I remember when The Militia Group (who may or may not still be a label) had me on their street team and would send posters, stickers, etc. to promote bands and their releases. One time they sent everyone on the street team a copy of The Get Up Kids' "Walking On A Wire"- the only Get Up Kids album I actually ever own still and have ever owned- and this is funny to me because Old Best Friend just sounds like such a great combination of that album and The Rocket Summer (Militia Group alumni)
That isn't to say that there aren't other sounds within this realm of pop punk. I can hear a mix of All Get Out with blink 182 and, yes, I understand that All Get Out is a newer band but I only really listen to that one song by them though I have tried to listen to their albums in full and just cannot seem to bring myself to do it. The titular track has a bit of Copeland in it (more Militia Group) and about halfway through in "White Picket Fences" it takes an interesting turn I can't quite put my finger on but it does enough to wake me up and not leave me in an emo coma.
The lyrics are another story because, well, they are good for the most part and I enjoy things like "But if you'd wanted company you wouldn't live alone", which has that J.D. Salinger feel to it and yet also says to me, "Hey, if I wanted to hang out with you, I'd ask you. But since you don't hear from me just leave me alone". But within the same song he says "You mean nothing to no one till they watch you fall asleep" and I'm pretty sure you shouldn't think too deeply into that without your head exploding. Oh, and the numerous repeats of the steady lines that includes "all the shits I didn't give" doesn't make it seem like you don't care as much as you might be constipated.
I'm only joking of course (not really) because these are just little lyrical things for me to pull out where all of the other lyrics are solid and the music is also there to back them up. At some point in my life, maybe the mid 2000's, such as 2005, I stopped listening to music that could be called "emo" and basically goes in this genre. The first band I actually began listening to under this banner was The March Divide and over the course of time I also managed to somehow stop listening to a lot of the older emo albums I had always enjoyed.
So the question here is the one I posed in the beginning: Just how much is too much? Do I have room in my life right now for a second band to fall under this "emo" genre? (And though Old Best Friend might not really be emo, and neither may The March Divide be, it's just an easier catch-all term at this point). Of course you know I wouldn't have written all of this if my answer wasn't going to be yes, but don't think that the process of getting into my "emo section" (It's a thing-- at least it is now) is all that easy. It takes a lot of hard work and patience and the only reason why Old Best Friend has made it in is because this album is that good.