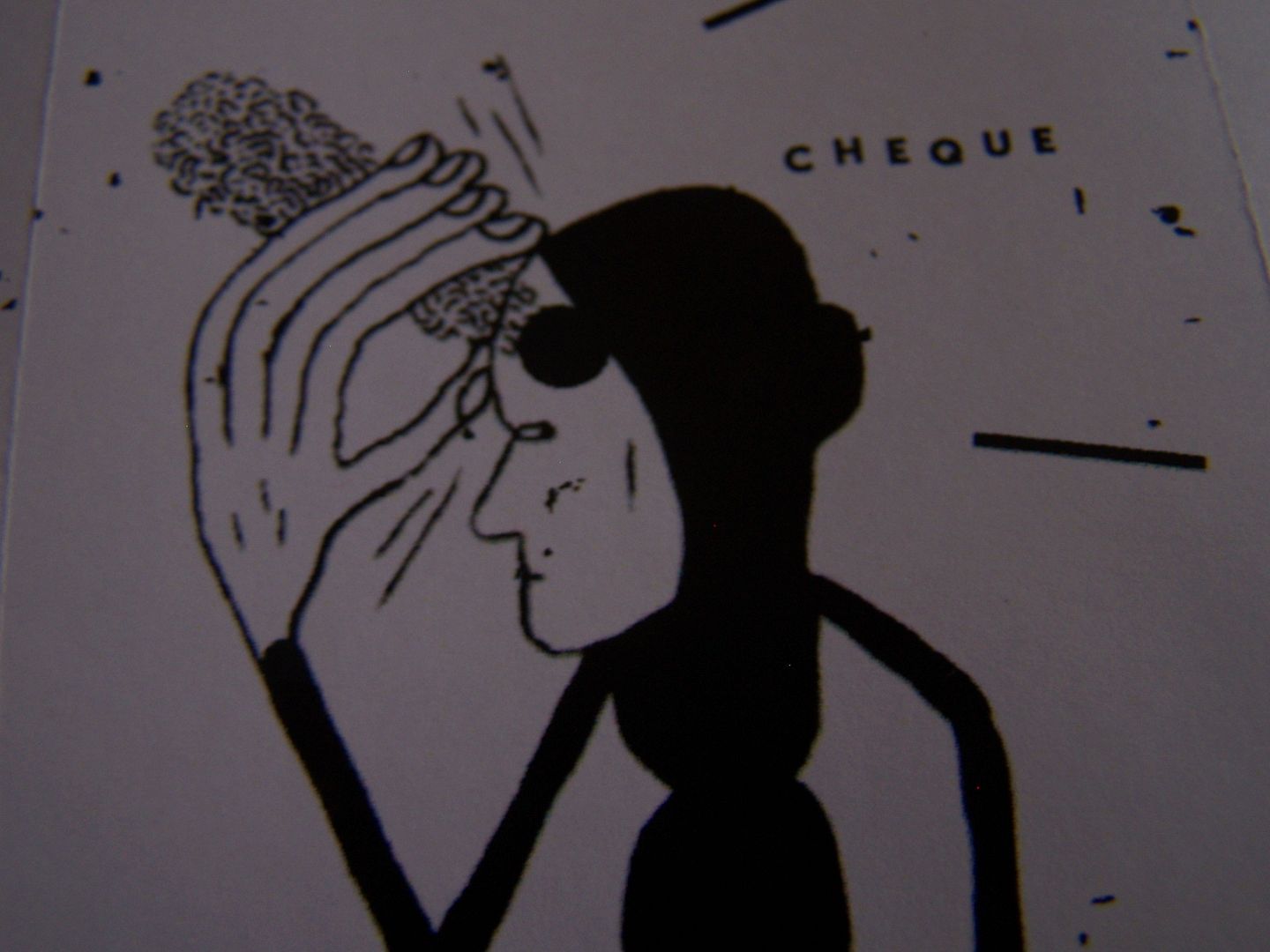 [€5 // Edition of 100 //
https://sixtonnesdechairrecords.bandcamp.com/album/stdc009-the-mighty-boys-dole-cheque-kabana
]
If you combine punk rock with rock n roll and somehow don't find yourself making pure "punk n roll" then odds are you could sound something like The Mighty Boys. Somewhere between The (International) Noise Conspiracy and Guttermouth, skate punk and distorted static. It's a cross between The B-52's (Who I keep hearing a lot of lately and it's great) and Bouncing Souls. Side A ends with some talking from a live performance, though the songs are not live, and he says something to the effect of "You got your money's worth now fuck off" which just makes me feel like it has that don't-give-a-fuck attitude of punk rock.
Side B opens immediately with punk rock and it's oddly enough for a song where he is singing about wanting to be a racecar driver. Racecars go fast so it makes sense, but I just find it odd anyone would want to drive around in circles forever. Anyway, there is this one line about "Shakin' all the fannies" which always makes me laugh, every time I hear it, and if you can forget about that for a minute this does have a sense of rock attitude to it- especially on "Daddy's Back"- which can play into an overall feel of Sex Pistols.
The last two songs on this cassette are labeled as demos, but you couldn't tell it by listening to them. There is an introduction of sorts to the first of the two demos and that's really the only thing that has them stand out from the rest of the pack-- if you'd take that part out they'd just fit into the album seemlessly. I tend to find more often than not that when someone has songs labeled as demos they don't sound as rough as I think they're going to but I know one of these days I'll hear one and go, "Oh, that needs to be cleaned up".
The Mighty Boys hit fast and they hit hard. You've not heard anything like this in a long while and it will be some time before you hear something like this again. Play this one loudly enough to offend your neighbors.